Jabil Tiszaújváros Supports Employees' Healthy Lifestyles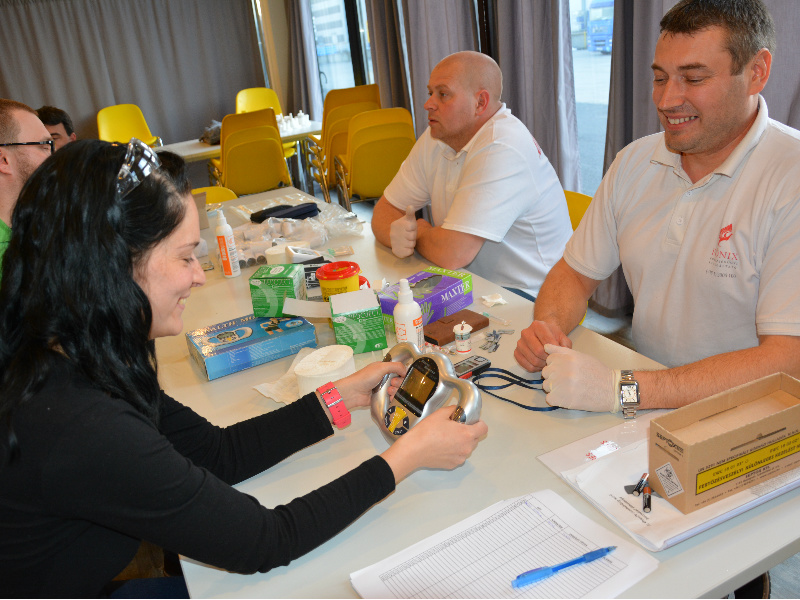 Over the last three years, Jabil Tiszaújváros has remained committed to Jabil Cares' focus area of Education by organizing Health Days, a week-long event where local organizations come to the facility to screen for and teach employees about important health topics. Organizing this event twice a year, the facility invites doctors and community leaders in specific health topics to help employees continue to live healthy, active lives.
Recently, the site held activities focused on nutrition and heart health. Free examinations were offered to employees, including stress tests, blood pressure readings, pulmonary function tests, glucose tests and bone density screenings. More than 500 employees took advantage of this great opportunity to learn more about how to live a healthy lifestyle. Local nutritionists also offered insight into making the right food choices, with Jabil Tiszaújváros providing free, healthy snacks for the employees.
In the past, the site has held Health Days centered around ophthalmology and eye care; lung care and risk of smoking; as well as other nutritional topics. "We try to find examinations that cover the most common diseases here in Hungary and would otherwise be too expensive for employees to have done outside of work," said Regina Foldi, project manager. The goal of Health Days is to educate and support employees' personal well-being and safety in the form of smart, healthy lifestyle habits.
Jabil Cares, our community outreach and volunteerism platform, supports localized efforts around specific causes related to Education, Empowerment, and the Environment.