Scott Gebicke
President, Industrial Division, Jabil
Scott Gebicke is President of Jabil Industrial Division. In his role, he runs a ~4 Bn global profit & loss and team of operations, technical and business leaders to deliver manufacturing services across a wide range of capital equipment, renewables, grid level solutions, meters, industrial automation and Internet of Things (IoT) building devices.

Previously, Gebicke served as President, Jabil Defense & Aerospace Services, which consisted of customers and operations across six sites in five countries with 13 marquee A&D OEM customers; leading the expansion into aerospace machining, UAV propulsion products and ultra high mix/complexity manufacturing.

He was also responsible for Jabil Emerging Markets, which supported early-stage hardware companies through design, development and scale; managing a pipeline of over 300 start-ups, to an ROIC of 130% over 3 years.

As a leader in McKinsey & Company's Industrial practice out of the London & San Francisco offices, he served industry and government clients across a number of functional areas including growth, innovation and operational turnarounds.

Gebicke served seven years as a U.S. Navy Officer, with significant operational combat experience in Aegis weapons systems and maritime anti-terrorism.

Gebicke holds dual BS degrees in Industrial Engineering and Economics from Vanderbilt University and a MBA from London Business School.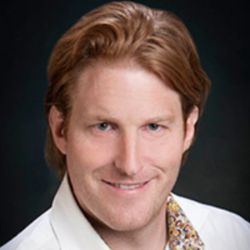 Read The Latest From Scott Gebicke