Solving for Smart Home Climate Control
Ongoing discussions and research about the smart home point to the same findings: there is still work to be done in security and privacy, interoperability, perceived value, and pricing. There is also work to be done in adoption, as by the end of 2017 only 16.3 percent of U.S. homes were projected to be smart homes.
Voice assistants, which have gained significant popularity over the last few years are increasing the adoption rate of Internet of Things (IoT) products in the home. In fact, an NPD study highlights that Amazon Echo and Google Home owners reported buying their first home automation product after owning a voice-enabled speaker. However, there is still a gap between connecting existing home technology and stepping into the world of the smart home.
Ambi Labs was born with the mission: "to bridge the gap between outdated appliances and modern technology to make the modern home comfortable and energy-efficient, with the power of Artificial Intelligence (AI) and the IoT." A startup founded and headquartered in Hong Kong, Ambi Labs was inspired by the concept of "Ambient Intelligence" where the belief that truly smart technology is intuitive and seamless, fading into the background and augmenting the user's lifestyle.
Smart Home Climate Control
In 2014, Ambi Labs earned widespread praise upon launching its flagship product: Ambi Climate. The initial product was designed with the market in Asia in mind. "While people in Asia typically only use their air conditioners when needed, they also tend to over-cool their homes because of the high humidity," explains Julian Lee, Ambi Labs Founder and CEO.
"We wanted to address multiple factors that impact comfort, including humidity, changing weather conditions, sunlight in a room and even how a person's metabolic cycle affects what feels hot or cold to them."
Although the market has been flooded with smart thermostat and air-conditioning controller options, no one had attempted the AI-based model. Ambi Labs was built from the ground up to collect the most useful data and then make sense of it all automatically to ensure optimal environmental comfort, whereas existing companies simply pull and analyze data from publicly available sources.
The Evolving Aesthetics of the Smart Home Climate Control
Initial product development efforts at Ambi Labs focused mostly on functionality, causing some aspects of product design to be overlooked. Consumers from more than 60 countries loved and used the product, but they were less enamored with how it looked.
"We underestimated the complexity of mechanical design with the first product iteration," recalls Lee. "The results didn't live up to our vision for the product, in terms of how the parts fit together, the quality of the industrial design and the thermal response. We needed help to achieve our ultimate vision."
That is when they turned to Radius Innovation & Development in Hong Kong.
Working with a team of brand and product strategists, along with human factor specialists, mechanical, implementation and quality engineers, Radius used an end-to-end approach to integrate each phase of product discovery, design, development, and delivery. They explored every aspect of the first product before offering improvements for Ambi Climate 2.
Radius & Ambi Labs Success Story
After a careful alignment of requirements and parameters for the new product, the team worked on several design refinements to validate optimal sensor placement. "Thermal sensors are critical because they really affect the product's performance," says Tony Wong, program manager for Radius Innovation & Development.
"We used the latest computer-aided design and modeling tools to simulate heat transfers and better understand the device's thermal behavior, so we could fine-tune sensor placement."
After performing extensive testing on prototypes to assess the manufacturability of each mechanical component, the team qualified each part from a cosmetic and geometric perspective.
Subscribe to the Jabil Blog
Sign up for weekly updates on the latest trends, research and insight in tech, IoT and the supply chain.
Unlocking the Design Potential
With Ambi Labs' first-generation product, there were visible screws and flow lines in the plastic that needed to be eliminated to achieve the desired level of product quality. To that end, Radius designers refined the vents, so they would work well for heat dissipation without exposing the interior of the product. Radius also minimized seam lines and streamlined the flow of injection ports in the plastic, which led to a sleeker look and feel.
The new product sports a minimalistic black-and-white design finished with a shinier finish and supported on a wood platform for a touch of class. LED indicators are combined into the company logo: using various colors and glows when responding to commands and working.
As the product design and development arm of Jabil, Radius goes well beyond the realm of most product ideation firms to ensure optimal manufacturability while lowering cost and risk. Radius identified ideal suppliers and then helped coordinate critical aspects of the manufacturing process. Read the full Ambi Labs case study.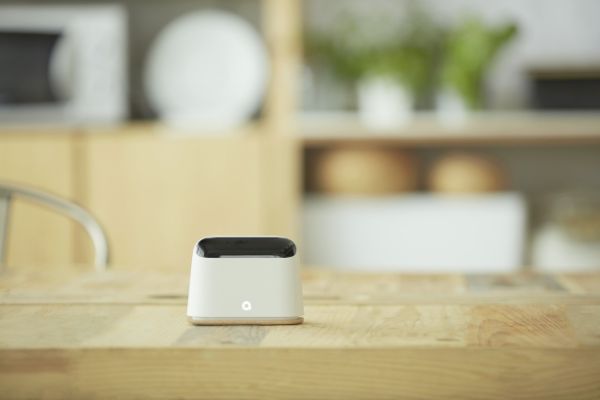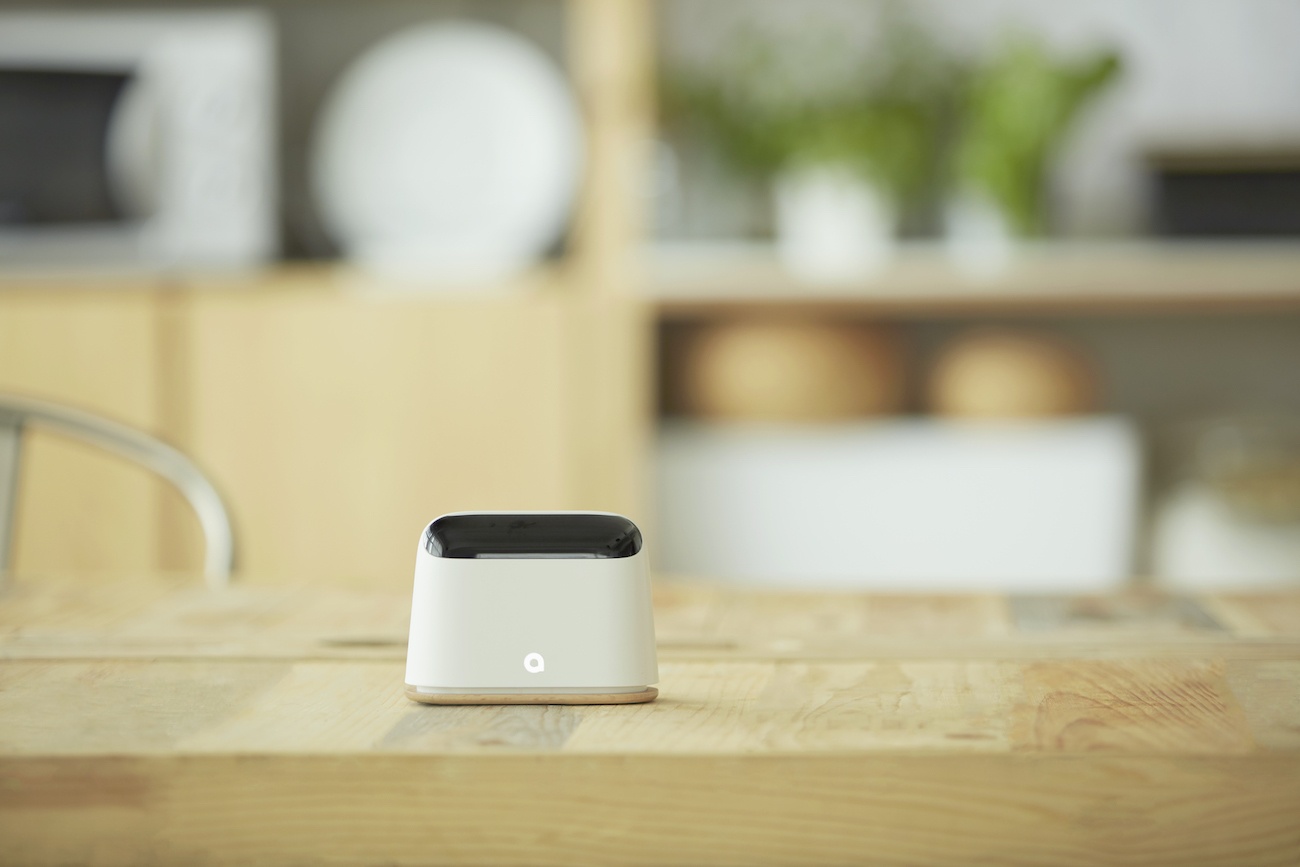 Easing Smart Home Climate Control for the Digital Consumer
Many smart home marketers promote the simplicity of their solutions, but some of the most popular retail purchases can pose special challenges based on a home's existing wiring and attached devices, according to CEPro.
While the rest of the industry may be struggling with security and privacy, interoperability, perceived value, and pricing, Ambi Labs seeks to bring the truly digital smart home one step closer to reality by easing installation and the burden on consumers.