Overview
Jabil Engineered Materials PETg is an easy processing, standard product for printing jobs requiring good strength and stiffness with a good balance of properties in XY and XYZ directions. PETg has good strength and stiffness with an operating temperature range of -40 °C to °80 C.
PETg filament is stronger than PLA and it's toughness and broad operating temperature range makes it a dependable material for a multitude of projects. In post-processing, the PETg can be sanded, cut, or drilled without compromising the integrity of the printed part. PETg is ISO 9001 certified material.
Applications:
Jigs, fixtures, and tooling
Housings
Cosmetics
Brackets
Advantages: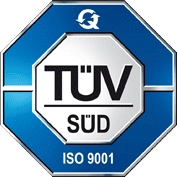 Easy Printability
Low shrinkage and warpage
Good continuous use temperature
Excellent chemical resistance
Good stiffness and strength
Very consistent lot to lot print properties with a ISO 9001 Certificate of Analysis with every spool
Purchase Jabil Engineered Material PETg on MatterHackers.