Lam Research Recognizes Jabil for Supplier Excellence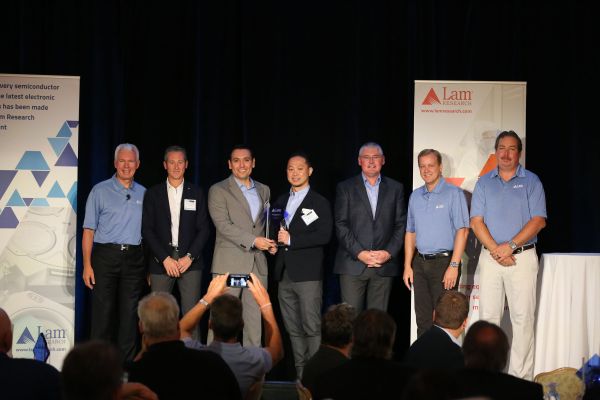 On August 22nd, Jabil was recognized by Lam Research Corp. with its Supplier Excellence Award for exemplary overall performance. Jabil was one of ten companies to receive the award from Lam Research, a global supplier of wafer fabrication equipment and services to the semiconductor industry.
The awards were announced at the company's annual Supplier Day, in which Lam Research focuses on enhancing collaboration and renewing opportunities for mutual success with its customers and suppliers. Executives from suppliers around the world attended the event, and Jabil was among the companies honored for its achievements.
"We applaud the contributions of Jabil as one of Lam's preferred suppliers, and appreciate the important role they play in delivering industry-leading products and services to our customers," said Tim Archer, Lam's chief operating officer. For Jabil, this award illustrates a commitment to exceeding pre-defined standards. By providing on-time delivery, quality and cost reduction, Jabil has secured its position as a preferred supplier and industry leader.
"Jabil is proud to be in the ecosystem of companies collaborating with Lam to address its customer's most difficult challenges and to helping it transform the semiconductor industry," said Craig Trotter, vice president, Jabil Capital Equipment. "Jabil is honored to receive Lam's Supplier Excellence Award for the second year in a row and we look forward to continuing to serve Lam, its customers and shareholders for many years to come."
For more information, read the Lam Research press release.