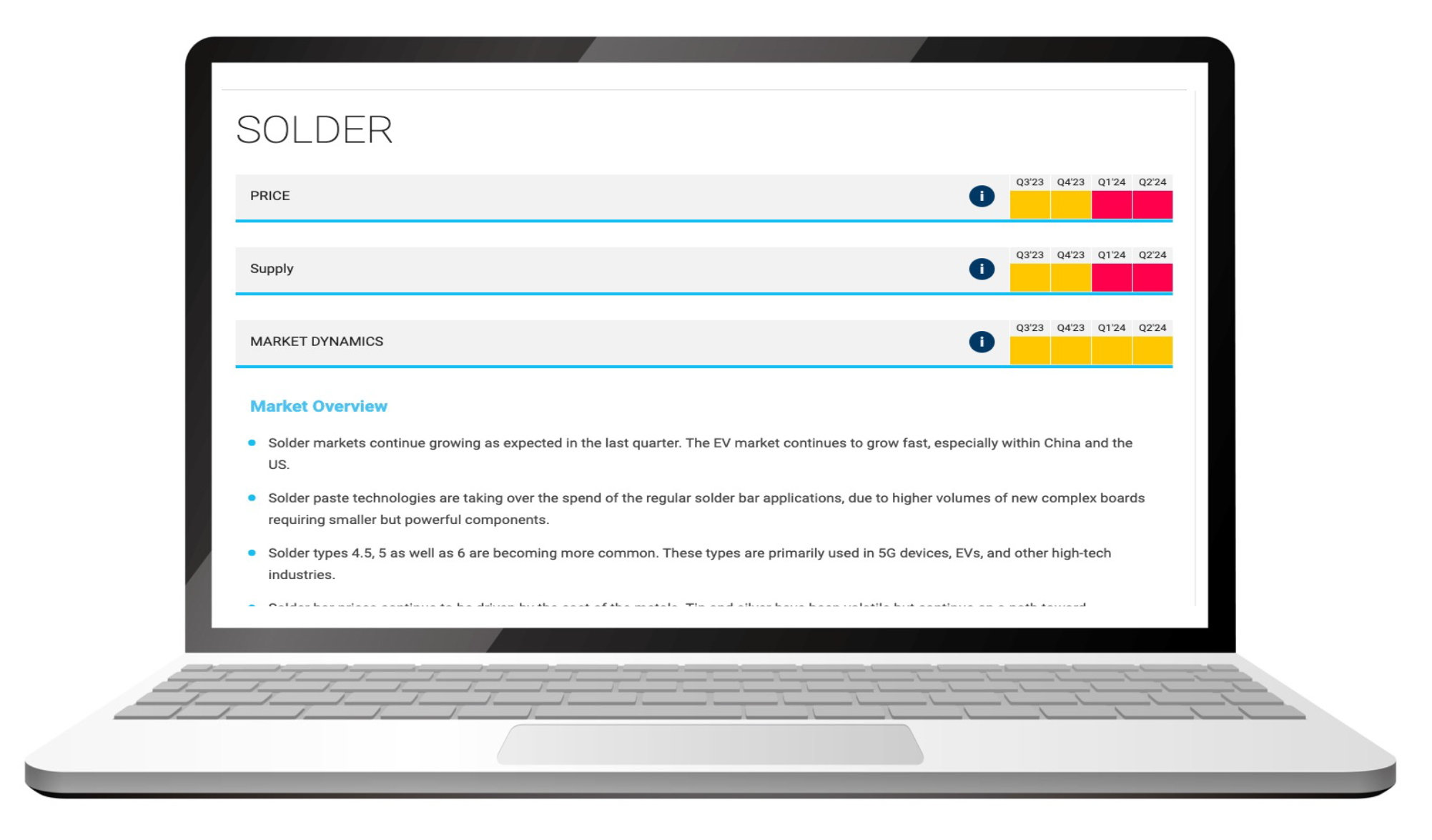 Stay on top of industry trends with Jabil's exclusive Category insights
Jabil's global supply partners represent more than 25,000 companies across the indirect procurement sourcing value chain. We manage more than $6 billion of indirect spend with access to millions of data sources compiled daily from our global network.
Included in this subscription, you'll benefit from critical, real-world category insights with current, state-of-the-market supply intelligence, lead time analysis, and market dynamics impacting your business.
Subscribers have access to Jabil's digital Global Category Intelligence Portal with real-time alerts for impactful news. Published on a quarterly cycle, the reports are also available as PDFs in English, Chinese, and Japanese.
GLOBAL LOGISTICS
CAPEX, MRO, INFRASTRUCTURE
Automation

Warehouse Automation

SMT

Solder

MRO
CONTINGENT LABOR
IT
Infrastructure & Cloud

Software

Hardware
ENERGY
GLOBAL TRADE COMPLIANCE
MATERIALS COMPLIANCE
DIGITAL ADOPTION TECHNOLOGY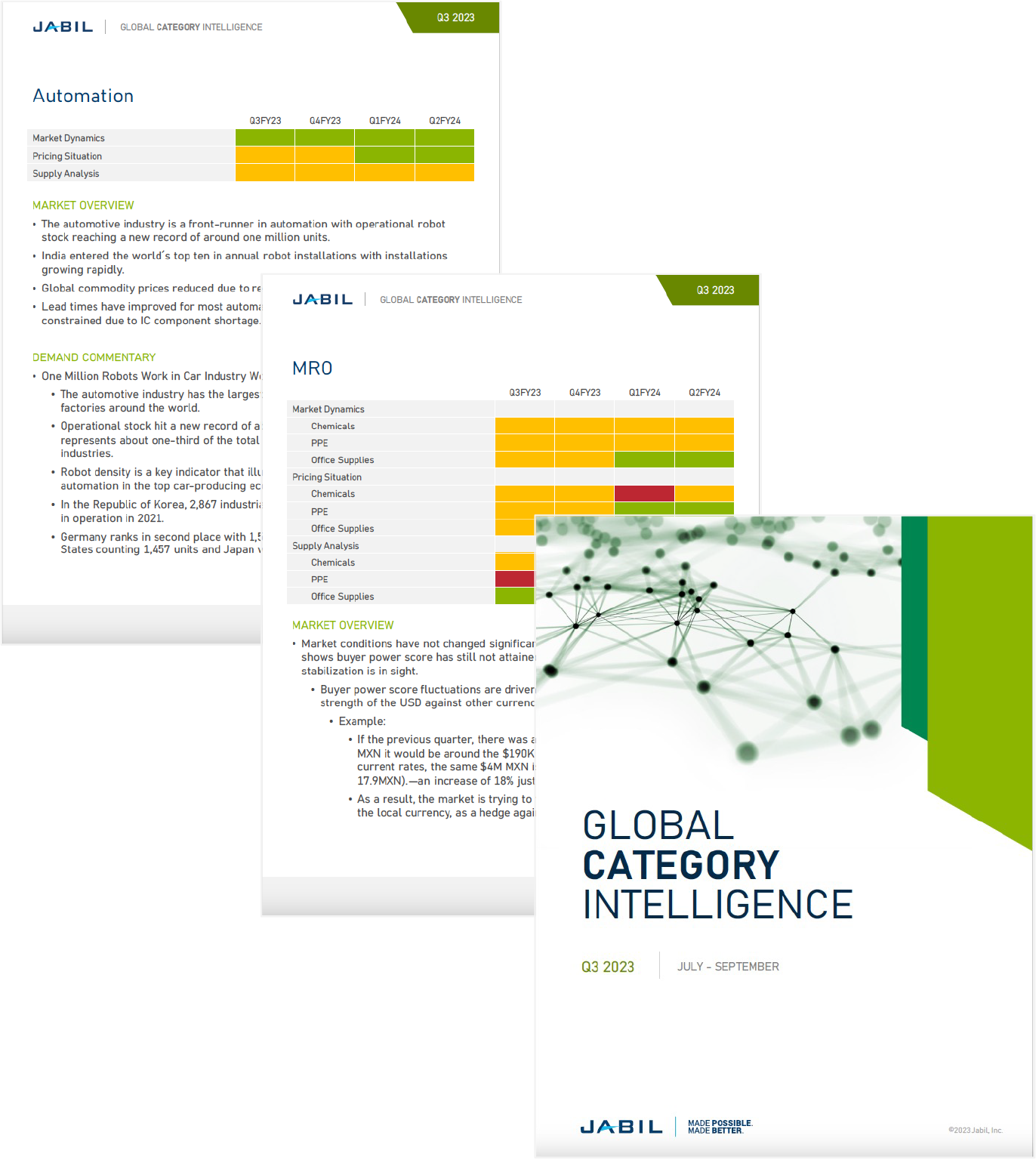 Why Jabil
Jabil has a valued reputation for being among the best in optimizing manufacturing and supply chain programs for hundreds of the world's leading brands. Navigating a vast network of over 36,000 suppliers and managing more than 700,000 parts across all market segments provides Jabil a unique perspective into the dynamic landscape of global procurement.
At Jabil, our supply chain teams across the globe gather billions of data points on component availability and pricing, supplier lead times, logistics conditions, and other critical intelligence every day. As active procurement and supply chain practitioners, our insights come from decades of experience — not observation.