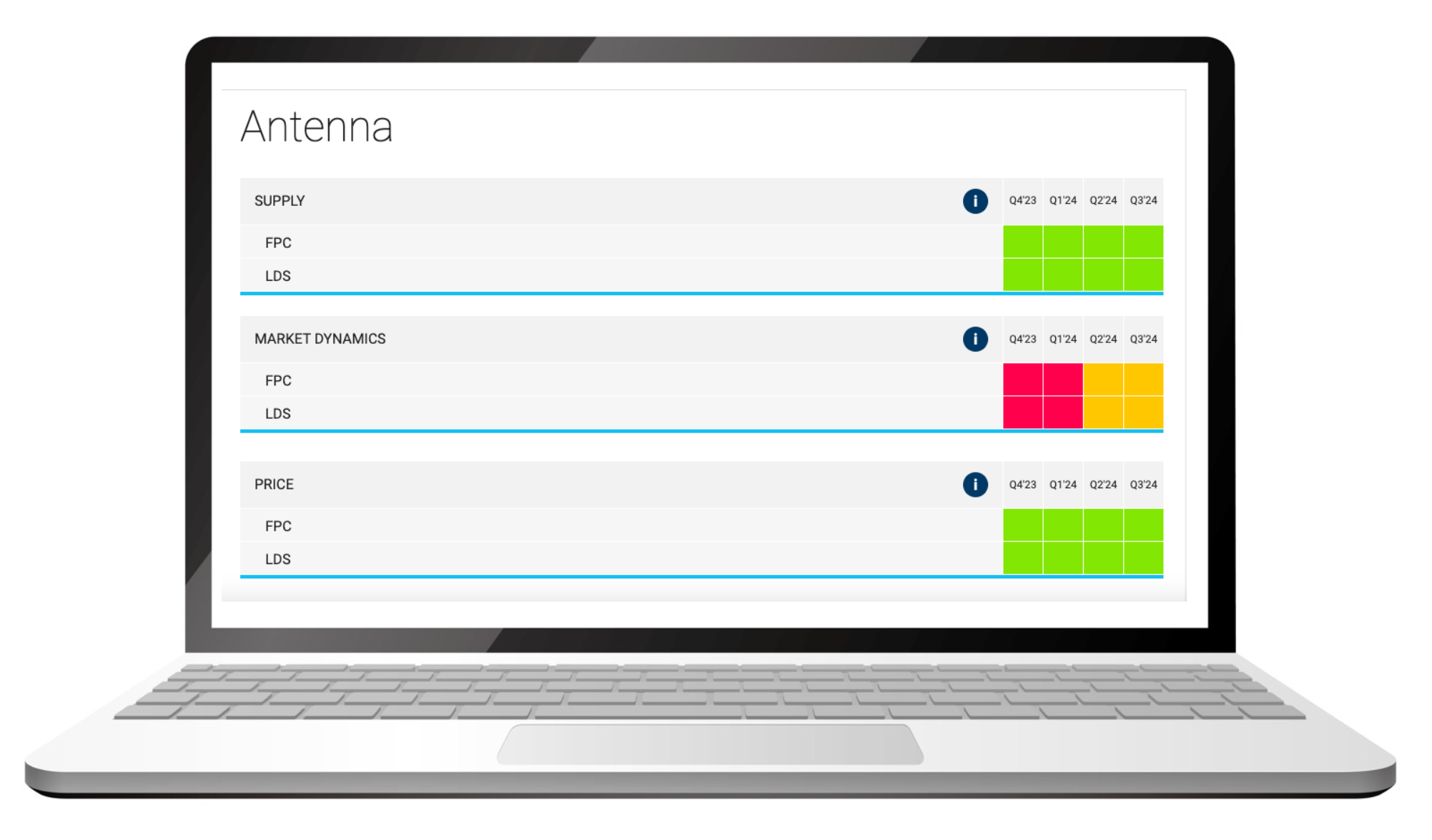 Stay on top of industry trends with Jabil's exclusive Commodity insights
Jabil's Global Commodity Intelligence is derived from our hundreds of subject matter experts in our commodity, sourcing, and engineering teams who manage more than $23 billion in direct material spend. Additional insights are collated via billions of daily data signals from thousands of market-leading suppliers across the electronics value chain.
Included in this subscription, you'll benefit from "nowcasting" and forecasting with current, state-of-the-market, pricing, and supply trends integrated from real-world insights.
Subscribers have access to Jabil's digital Global Commodity Intelligence Portal with real-time alerts for impactful news. Published on a quarterly cycle, the reports are also available as PDFs in English, Chinese, and Japanese.
PASSIVES
Ceramic Capacitors

Tantalum Capacitors

Electrolytic / Film Capacitors

Magnetics

Frequency

Circuit Protection

Resistors
SEMICONDUCTORS
Analog Power / Signal Chain

Standard Logic

Discrete

Optoelectronics

Volatile Memory – DRAM

Volatile Memory – SRAM

Non-Volatile Memory - NAND Flash

Non-Volatile Memory - NOR Flash

Non-Volatile Memory – EEPROM

Solid State Drives

Sensor

Timing Devices
INTERCONNECT
Connectors

Gold, Copper & Palladium

Relay

Switch

Battery



HIGH END SEMICONDUCTORS
MCU / MCP / CHIPSET / ASIC / PROG LOGIC
GME
Ferrous Metals

Non-Ferrous Metals: Nickel

Non-Ferrous Metals: Aluminum

Outlook for Engineered Resins

Packaging

Packaging in Asia

Solder
DISTRIBUTION PCB MECHANICALS
Cable

Display, Power Supply and Fan

Metals

Plastics

Antenna

Plastics/Packaging/Diecut/Metal

Battery (Rechargeable)

Cover Glass

Display

Optical Lens

Die Cut Raw Material

Resin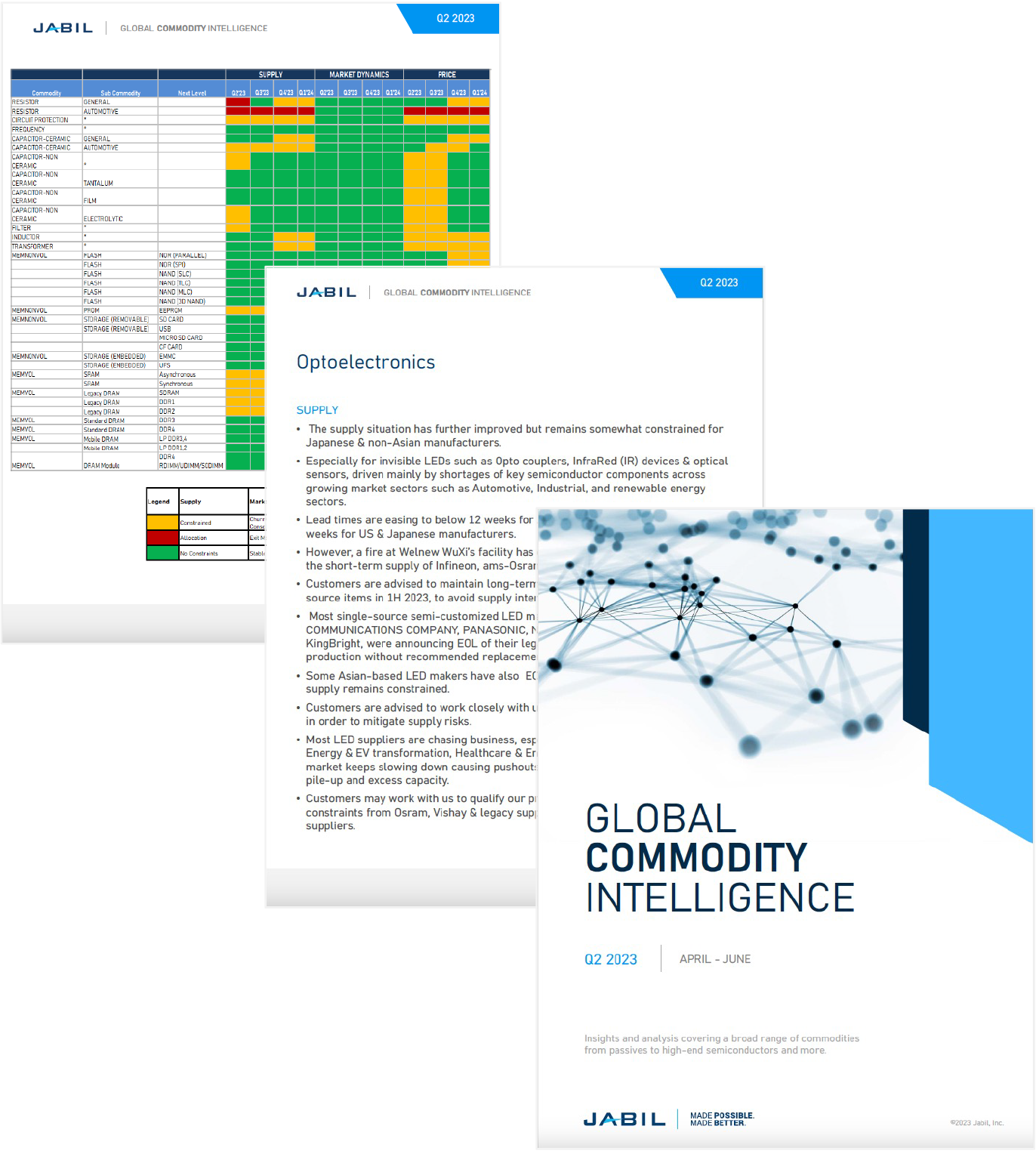 Why Jabil
Jabil has a valued reputation for being among the best in optimizing manufacturing and supply chain programs for hundreds of the world's leading brands. Navigating a vast network of over 36,000 suppliers and managing more than 700,000 parts across all market segments provides Jabil a unique perspective into the dynamic landscape of global procurement.
At Jabil, our supply chain teams across the globe gather billions of data points on component availability and pricing, supplier lead times, logistics conditions, and other critical intelligence every day. As active procurement and supply chain practitioners, our insights come from decades of experience — not observation.