Logistics Management Services
Reliable, Proactive, Intelligent Logistics Solutions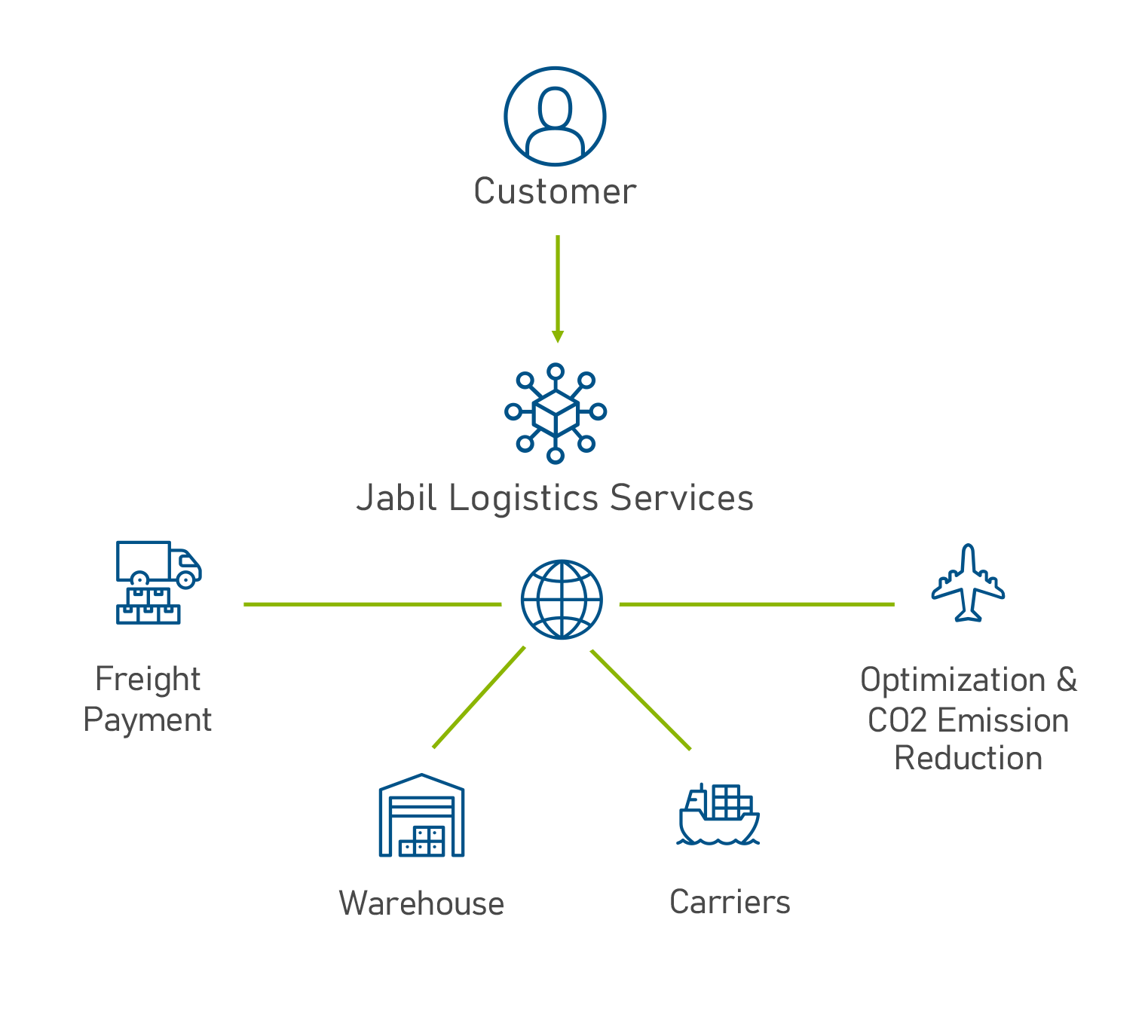 Jabil serves 450 of the world's top brands from 100 factories located in 30 countries. We understand the challenges and complexities of global logistics management and strive to simplify the process for you. Tap into our highly-skilled central logistics management team and proven technology to efficiently manage the full spectrum of goods flowing across your logistics ecosystem.

Our centralized team of experts is on hand 24/7/365 and acts as an extension to your team. We utilize an automated transportation management system that integrates with other logistics systems to provide you access to automated, real-time, in-transit tracking visibility.

Services offerings include logistics management, warehouse distribution partner management, trade compliance, and more.

When you choose Jabil, you gain access to a team and infrastructure with decades of experience managing the most complex global supply chains, providing immediate advantages in your logistics efforts, including:
Time and resource savings from reduced manual data entry and tracking

Lower freight costs through

logistics optimization

Increased tracking visibility

Crisis management expertise

Change management support


Leverage 50 Years of Supply Chain Expertise
Jabil has managed supply chains for our customers for the last 50+ years, so you can rest assured that people,, processes, and technology will deliver efficient and optimized solutions tailored to your needs. Let an experienced team handle your supply chain complexity so you can focus on your core competencies.