Blood Drives Connect Employees Around Common Purpose
The global pandemic once again highlighted the critical need for blood and platelet donations to meet the needs of patient care in hospitals and clinics around the world.
Our global sites organize blood drives with the help of local blood banks and organizations throughout the year to increase their supply. They provide employees an opportunity to make a difference in the community by giving their time to donate to a worthy cause.
Hundreds of Jabil employees selflessly contribute each year, knowing their donation can change the outcome of lives of individuals they will never meet.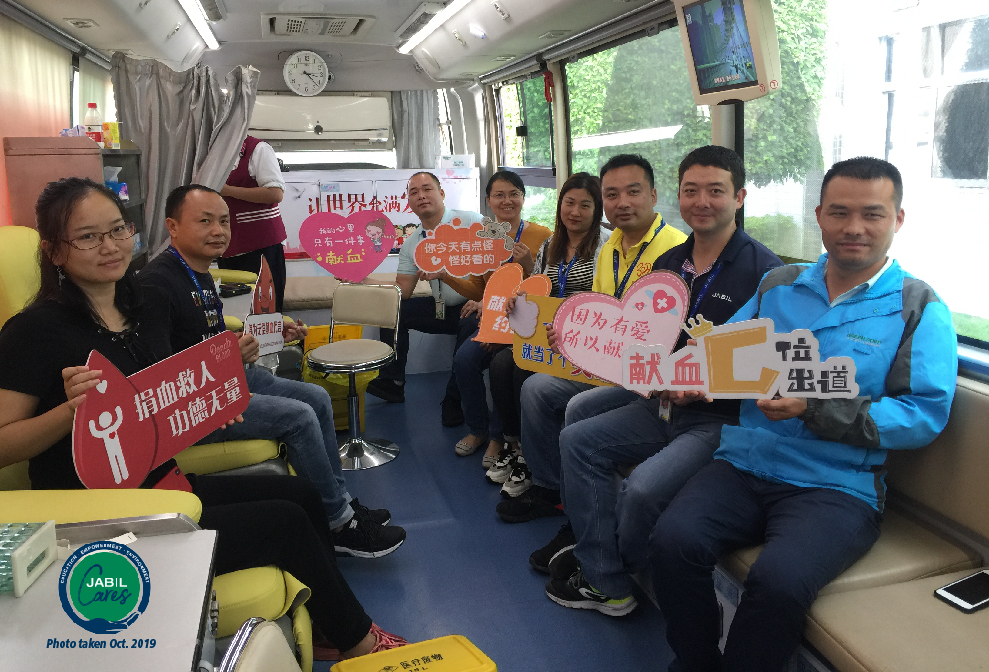 In just the past year, we've heard stories of overwhelming support from our Anaheim, Baja, Chengdu, Manaus, Nagyigmand, Penang, Shenzhen, Taichung and Uzhgorod locations just to name a few.
In Chengdu, 340 employees donated over 73,000 ml (2,468 ounces) of blood to the Chengdu Blood Center. It's become a regular Jabil Cares activity at one of our largest manufacturing operations because employees see the impact donating blood can have on surgical and other procedures.
"Jabil employees' passion for caring for one another and our communities is embodied in the Jabil Cares culture," said Nana Yang, who helps organize the blood drives at the site. "It's great to see a long line of employees eager to support this initiative; the excitement helps generate awareness on the positive outcomes blood donations make with other employees."
Efforts in Uzhgorod evoke a similar feeling amongst our employees. "I'm always ready to help and fully support the blood drive activities because you can make a direct contribution to somebody's health," said Olha Serbin, industrial engineering technician at the site. "Actually, you never know when you yourself can be in need of such help from others."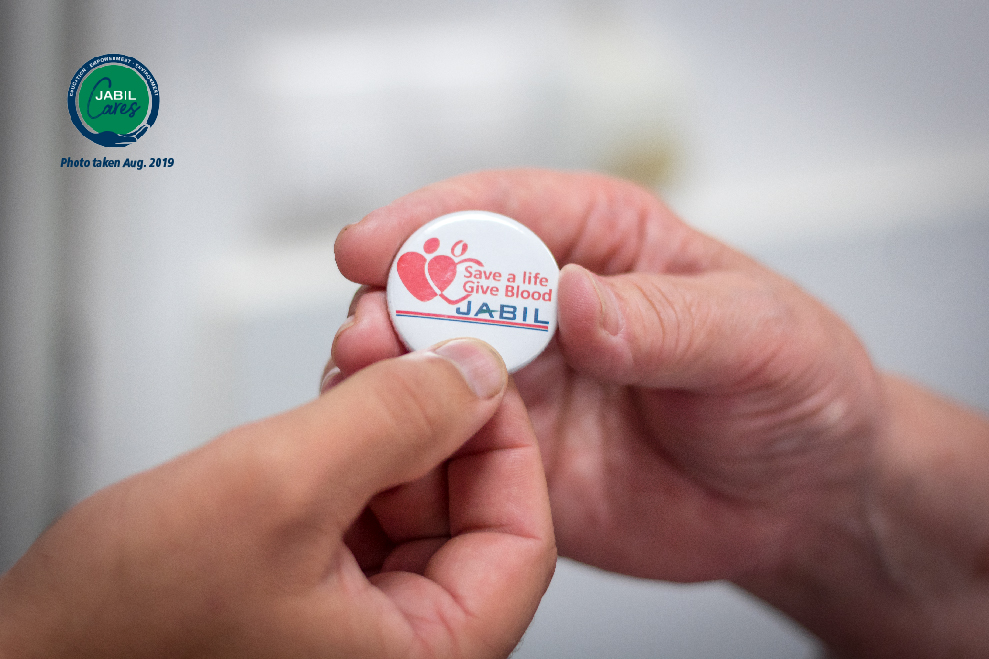 And that perspective takes us to Jabil Baja where our culture of empowering employees to use their ingenuity and take things one step higher for the benefit of others comes to life.
Luis Armenta's life changed dramatically one day on the manufacturing floor when he received a call that his mother was diagnosed with breast cancer. She needed to secure another viable blood donor besides Luis, so he frantically contacted more than 50 people in just a few days to see if they matched and could donate blood.
Luis wanted to help others who face similar obstacles, so he created Comparte Vida or Share Life: a registry of Jabil employees who meet the basic requirements and are available to donate blood for coworkers and their loved ones. Today, Luis's mother is a survivor of breast cancer and the inspiration behind the program taking flight.
Luis inspired other companies in the Tijuana community to get involved in his program and encouraged other Jabil locations in Mexico and Brazil to implement the program at their site. This is just one example of how Jabil empowers its employees to have an entrepreneurial spirit to benefit our customers, communities and one another.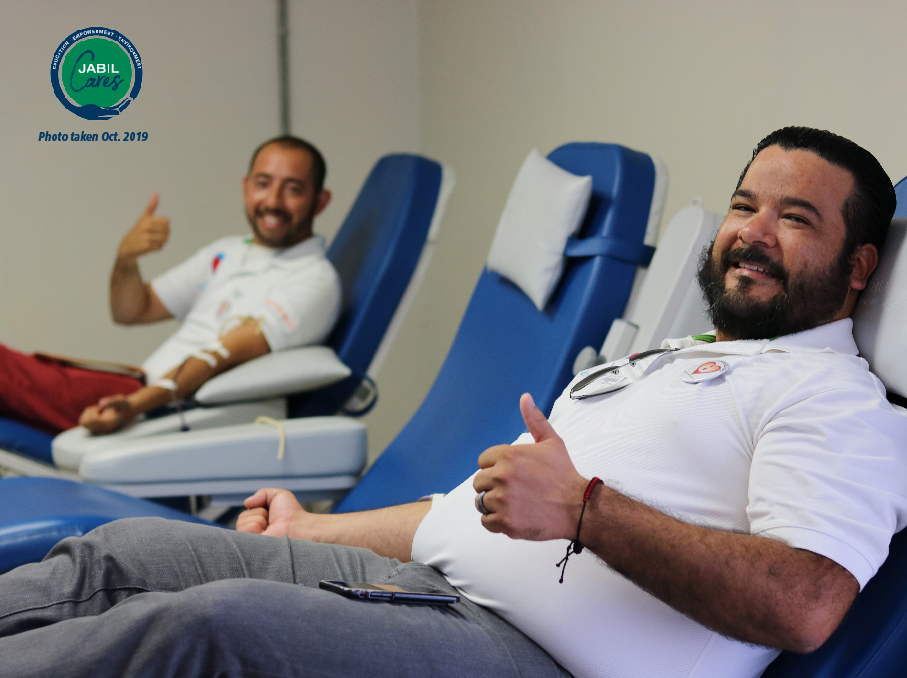 Jabil Cares, our community outreach and volunteerism platform, supports localized efforts around specific causes related to Education, Empowerment and the Environment.