Jabil Chihuahua Joins National Environmental Campaign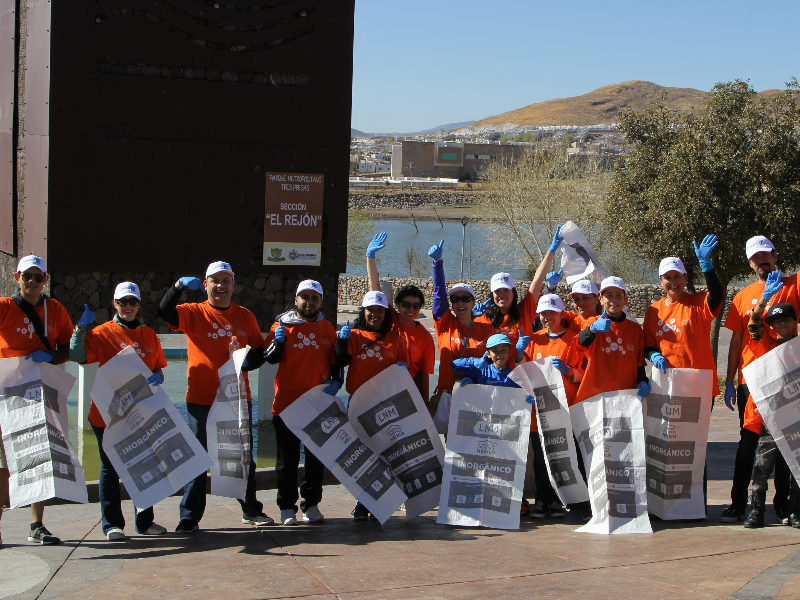 This year Jabil Chihuahua participated in the Mexican government's "Clean Our Mexico" campaign in alignment with Jabil Cares' Environment efforts. Jabil employees were among the 4.5 million Mexicans who came together to help clean Mexico. Overall, more than 22 tons of trash were collected across the country, and Jabil employees played a role in the massive cleanup.
Employees focused their efforts on collecting trash and other debris from a popular recreation destination in the city, the El Rejón Dam. Many families spend their weekends at the park, which has playgrounds, bicycle paths and plenty of exercise equipment for the public. Jabil Chihuahua is focusing on making a larger environmental impact in the city. According to Human Resources Communications Coordinator, Victor Sigala, "This was a great first step toward our long-term goal of having a large, continual 'green' impact in Chihuahua. Our employees have already asked about doing this community service again in the next few months!"
The site's Social Responsibility Committee was excited about the success of this new initiative. Employees have quickly rallied around these green outreach efforts, including first-time volunteers like Lucero Castillo, material handler.
"The Social Responsibility Committee helped acquire a wheelchair for my mother who suffers from hip deviation, so I wanted to repay my gratitude in the form of volunteering. This was my first event, and I feel like I've already helped make a positive impact," Castillo said. He and the other employees have demonstrated their continuous support of Jabil's culture to improve our communities.
Jabil Cares, our community outreach and volunteerism platform, supports localized efforts around specific causes related to Education, Empowerment, and the Environment.