Empowerment
Jabil is uplifting individuals and communities experiencing hardships by inspiring them to persevere though challenging circumstances. Our employees lead these volunteer efforts with their relentless desire to improve the lives of others.
Our community outreach focuses on empowering people with disabilities, bringing smiles to orphaned or sick children, mitigating food, water and housing insecurities and helping natural disaster victims. Join Jabil's culture of giving back, view our current job listings here.
People with Disabilities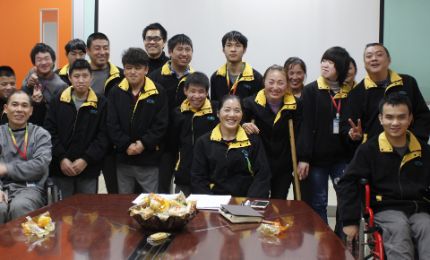 People with Disabilities
Jabil believes people with disabilities deserve opportunities to shine bright and realize their true potential. We partner with organizations that support Autistic and Down syndrome individuals to learn life skills and further their cognitive development.
Our Diversity & Inclusion platform encourages hiring these individuals in our facilities with meaningful work and contributions to their respective teams. We're united to use our community outreach partnerships to extend employment opportunities.
Caring Facilities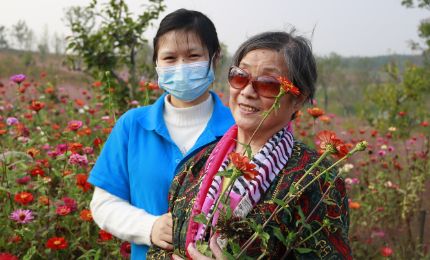 Caring Facilities
Jabil helps empower vulnerable communities in foster care homes, elderly care facilities and orphanages through much-needed donations and acts of kindness. We provide supplies, transform facilities and give financial support to make these caring facilities a home.
For example, our volunteers spend time with orphaned or neglected children playing games, reading books and just letting them know they're loved. It's beautiful to see all the smiles that come from these visits.
Food, Water & Housing Insecurity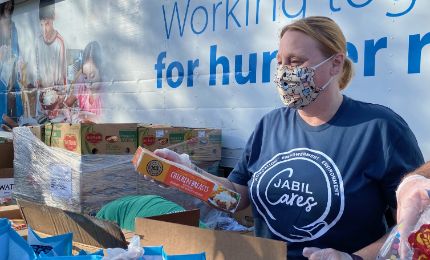 Food, Water & Housing Insecurity
Our sites hold non-perishable food drives throughout the year to help local food pantries or homeless assistance organizations maintain adequate stock. Employees also volunteer by boxing meal kits for local families or preparing meals at food kitchens for those in immediate need.
Additionally, we offer volunteer support to organizations who provide housing solutions for families overcoming difficult circumstances. This includes assisting in new home builds to empower home ownership and a path forward.
Natural Disaster Relief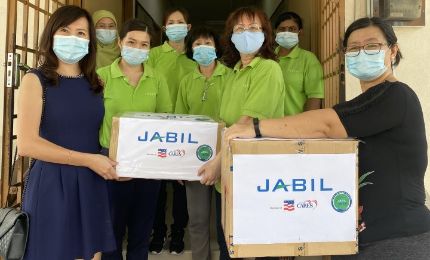 Natural Disaster Relief
We help individuals and families overcome devastation from natural disasters through coordinated relief efforts with local, country or international organizations.
Whether it's hurricanes, floods, earthquakes or pandemics, Jabil stands ready to assist financially or organize employee fundraisers and donation drives to support fellow colleagues or communities in which we operate.