Jabil and Tampa Bay Buccaneers Community Partnership Inspires Students to Dream Big
Shortly after the last projects were finished, a handful of youth who attend the Wood Valley Boys & Girls Club dashed from room-to-room bursting with excitement and smiles as they discovered the cumulation of an unforgettable week that brought together hundreds of Jabil and Tampa Bay Buccaneers employees to uplift a community in need.
"It's really heartwarming to see so many fellow Jabil employees and other members of the community working together for the sole purpose of helping others," said Karen Jaworski, Jabil IT program manager. "The camaraderie is instant as we all work towards a common goal."
Jabil approached the Day of Service with student success in mind; providing the newest technology for students to complete homework and school projects, in an environment that fosters collaboration and learning development. The new computer and innovation lab features new computers, Smart TVs, a collaboration hub, furniture and a variety of activities to spark their curiosity in STEM.
"Jabil is proud to be part of this community initiative, as you can see by overwhelming support from all levels of our organization who have volunteered throughout the week – making a positive impact in the Tampa Bay community is the foundation of the Jabil–Buccaneers partnership," said LaShawne Meriwether, Jabil vice president of talent, diversity and community. "Both organizations are passionate about helping the youth in our community. We believe providing them with safe places to learn and giving them the tools and resources to do so is the first step in allowing them to dream big and reach their full potential."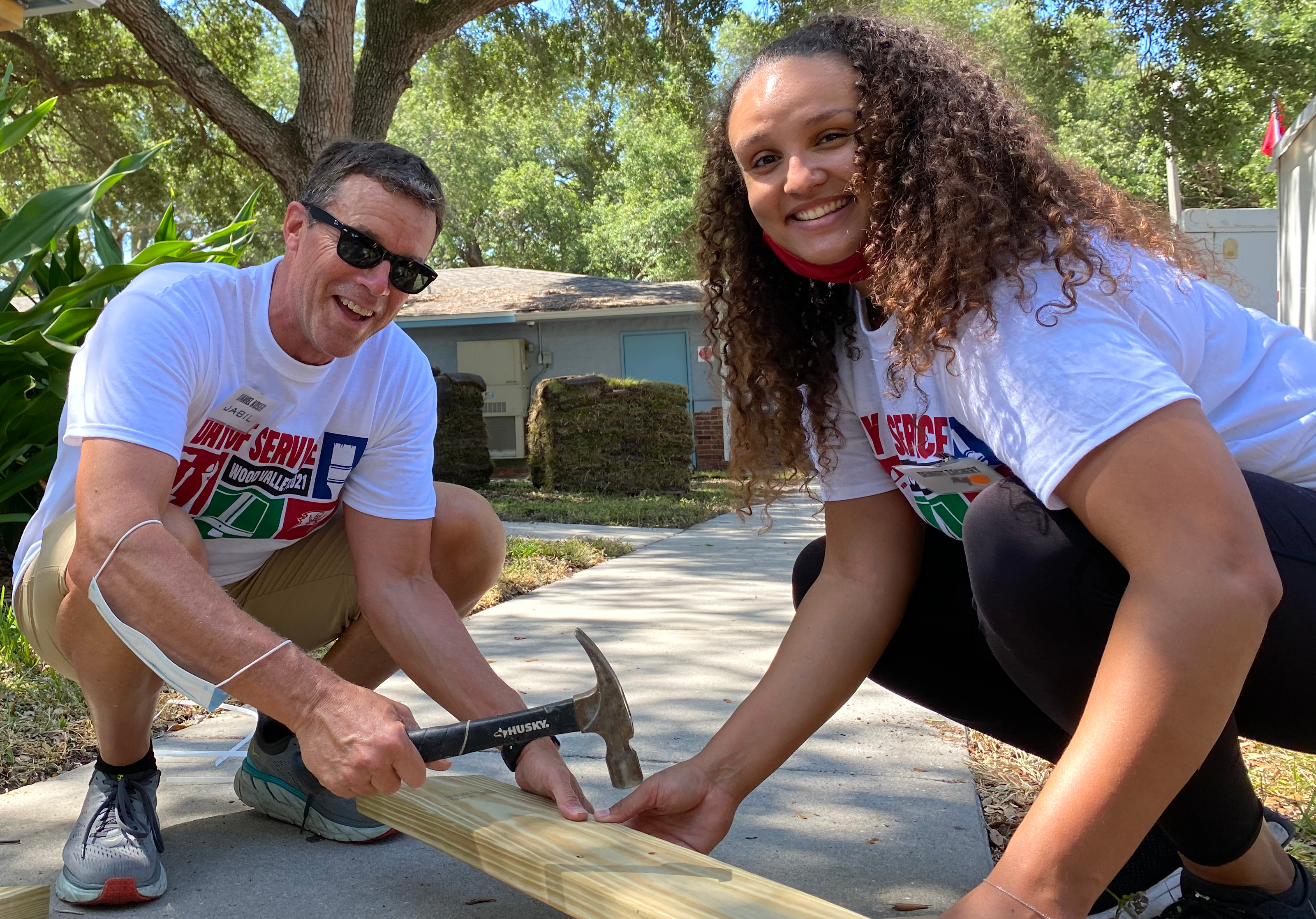 The Wood Valley Club also benefited from a variety of beautification projects to create a warm and inviting space for the students who use the facility for after school or summer programming. This included painting the interior and exterior of the building, constructing picnic tables, landscaping and creating a new space specifically for teenagers.
"I love knowing how much of a difference the improvements we were making are going to mean to the kids at the club," said Lance Bradford, Jabil quality data systems manager. "It was nice to see people from different areas of the organization who you haven't seen in a while, as well as, being introduced to new Jabil faces who share a similar passion for service as you."
This is the fourth Day of Service event with the Tampa Bay Buccaneers. In previous years, we have helped transform two community recreation centers in East Tampa (Grant Park and Oak Park) and the Boys & Girls Club of Pinellas Park.
For Evyan Gordon, Jabil senior tax associate, ​ who has volunteered at two previous Days of Service events, describes what keeps her coming back:​ "To be with kids, that's my passion, to help someone grow into who they're going to be in the future and just to see their smiles on their face, this is what I love to do. Thank you Jabil for this opportunity."
Below are the before and after photos of the new Jabil Computer & Innovation Lab: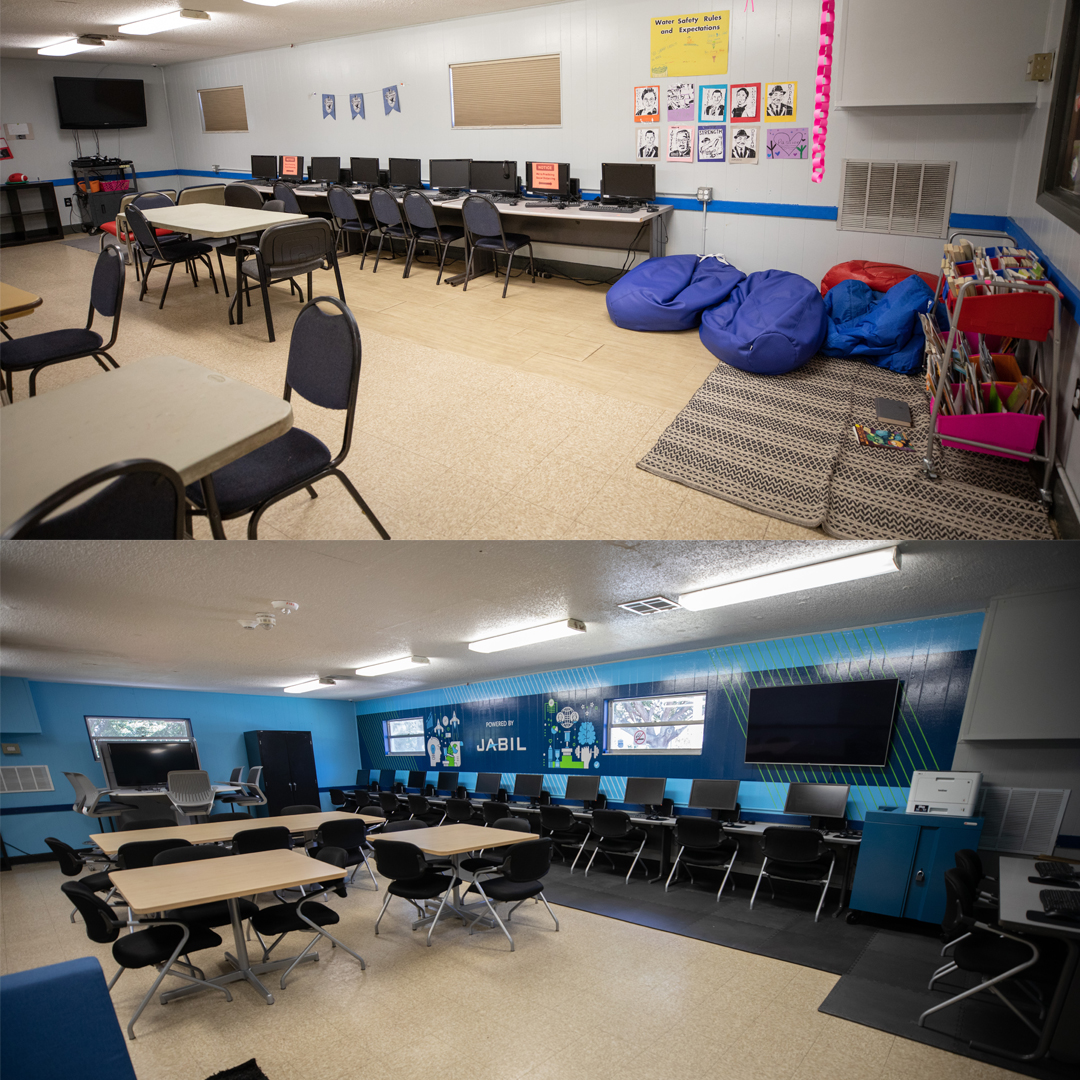 Jabil Cares, our community outreach and volunteer platform, supports localized efforts around specific causes related to Education, Empowerment and the Environment.