Jabil and Tampa Bay Rays Partnership Makes Community Impact
Jabil's long-standing relationship with the Tampa Bay Rays, a major league baseball team located just miles away from our St. Petersburg corporate headquarters, is focused on giving back to the community. By working together, we believe we can impact lives in a more substantial way, specifically around Jabil Cares' focus areas of Education, Empowerment and the Environment.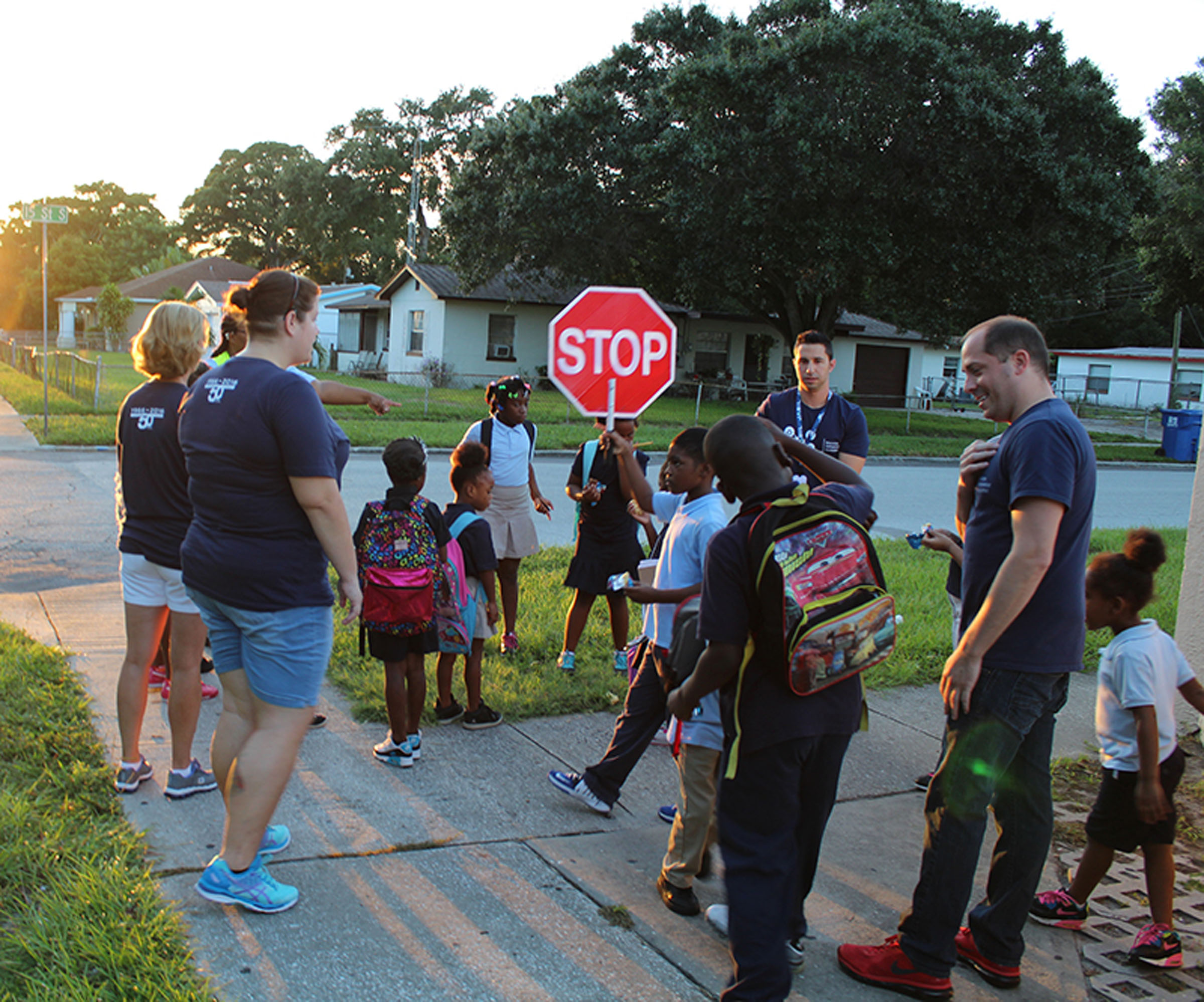 Jabil employees help provide students a safe route to school
Education – Campbell Park Elementary School
Jabil and the Tampa Bay Rays have been active supporters of Campbell Park Elementary, a local at-risk school. Through mentorships, educational programs and the Walking School Bus, an initiative that helps provide children a safe route to school, we believe we are making a difference in the lives of these students.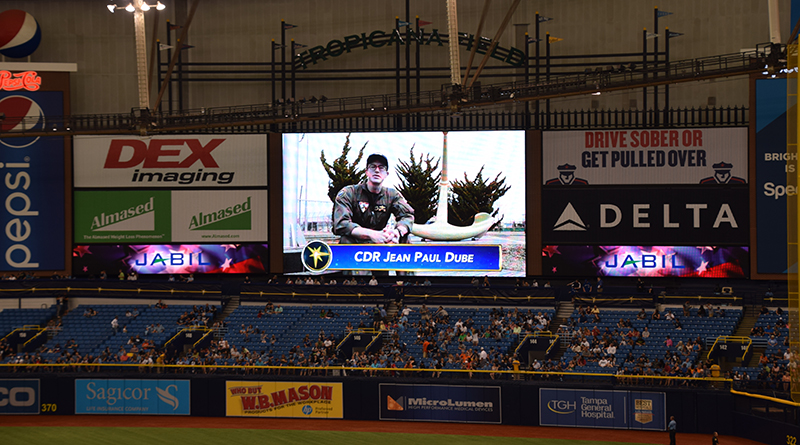 Active military Commander Jean Paul Dube shares a message to his family in the Sunday Salute
Empowerment – Crisis Center of Tampa Bay & Sunday Salute at Tampa Bay Rays
To help empower those going through difficult times and in need of short-term crisis intervention, Jabil and the Tampa Bay Rays joined efforts in support of the Crisis Center of Tampa Bay's 2-1-1 Contact Center. This program offers support to those experiencing serious life challenges of trauma resulting from assault, suicidal thoughts, domestic violence, financial distress or emotional problems.
Jabil has a history of supporting our military men and women in Tampa Bay and we appreciate the commitment made by both active and retired armed services personnel. This season, Jabil hosted servicemen and women from MacDill Air Force Base at each Tampa Bay Rays home game. A Jabil employee sits with the group during Sunday games in order to thank the guests for their service. Also in attendance is the family of an active military member serving overseas who watch a pre-taped video message featuring their relative.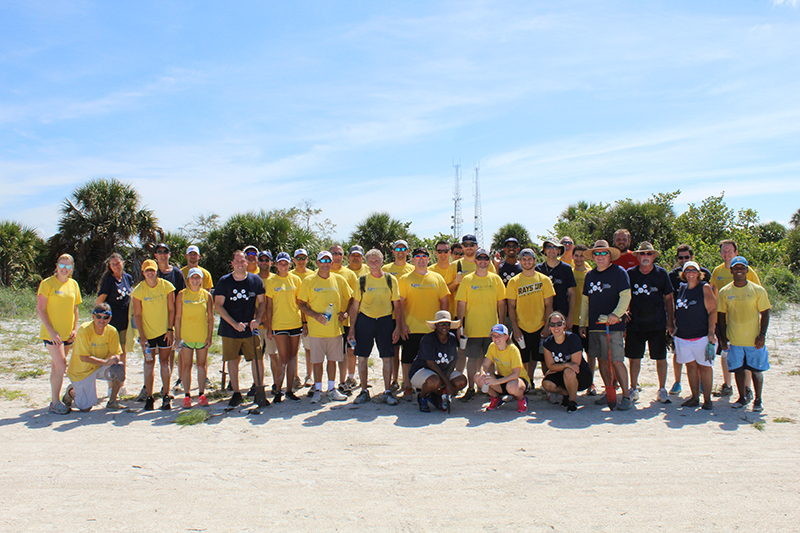 Jabil and Tampa Bay Rays employees worked as a team to plant sea oats at Fort De Soto Park
Environment – Tampa Bay Watch
This past June, 38 Jabil and Tampa Bay Rays employees spent a morning at Fort De Soto Park, planting 3,000 sea oats along the coastline. Sea oats are a valuable plant for coastline protection because their root systems hold soil and sand in place during large storms.
Jabil Cares, our community outreach and volunteerism platform, supports localized efforts around specific causes related to Education, Empowerment, and the Environment.