Jabil Celebrates Inclusivity through Special Olympics Florida
Jabil's partnership with Special Olympics Florida reminds us that when we shine as one, the possibilities are boundless. Through Jabil's sponsorship of its Pinellas County Bowling event and Area 5 Swimming Competition, this summer's volunteer activities in St. Petersburg have demonstrated a core value we are deeply committed to: empowering others. Our participation in sporting events has given employees a front-row seat to champion inclusivity with their words of encouragement, cheers, and countless high fives.
Between the two events, nearly 50 Jabil Cares volunteers helped keep scores, serve snacks, organized awards, and ensured things ran smoothly. Above all, volunteers served as a collective front of encouragement and unity for athletes. Whether they were announcing the winners at their bowling lanes, or at the front lines cheering on the swimmers, they celebrated the accomplishments of all athletes in an atmosphere filled with great pride. Athletes, parents and coaches alike expressed great gratitude for Jabil's support, but it is our employees who have truly benefitted.
"My involvement with Special Olympics Florida has been both incredibly rewarding and humbling. The athletes are so passionate and dedicated and I feel honored to be a part of their journey," said Karen Jaworski, Jabil IT Program Manager. "The level of competition and sportsmanship I have witnessed at these events has been amazing. I can't wait for the 2022 Special Olympics USA Games!"
The Pinellas County Bowling event and Area 5 Swimming Competition have fueled incredible momentum for Jabil's involvement in the Special Olympics Florida Area 5 Fall Classic, as well as the 2022 Special Olympics USA Games taking place in Orlando.
We encourage you to follow our Facebook, LinkedIn, Instagram or Twitter social media accounts to learn more about how our volunteers are empowering others and reflecting on their experiences.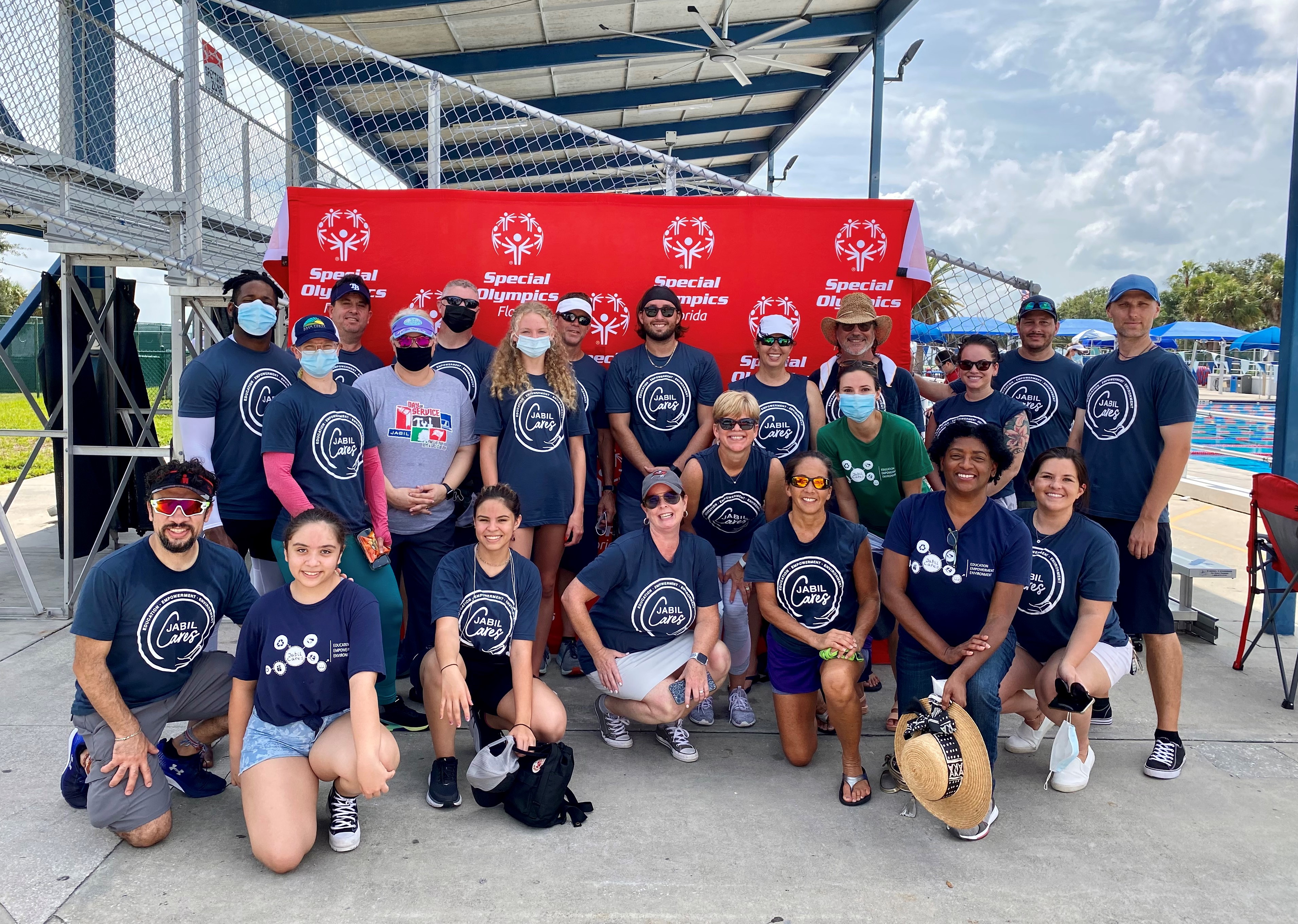 Jabil Cares, our community outreach and volunteer platform, supports localized efforts around specific causes related to Education, Empowerment and the Environment.