Jabil's European Sites Support Breast Cancer Awareness Month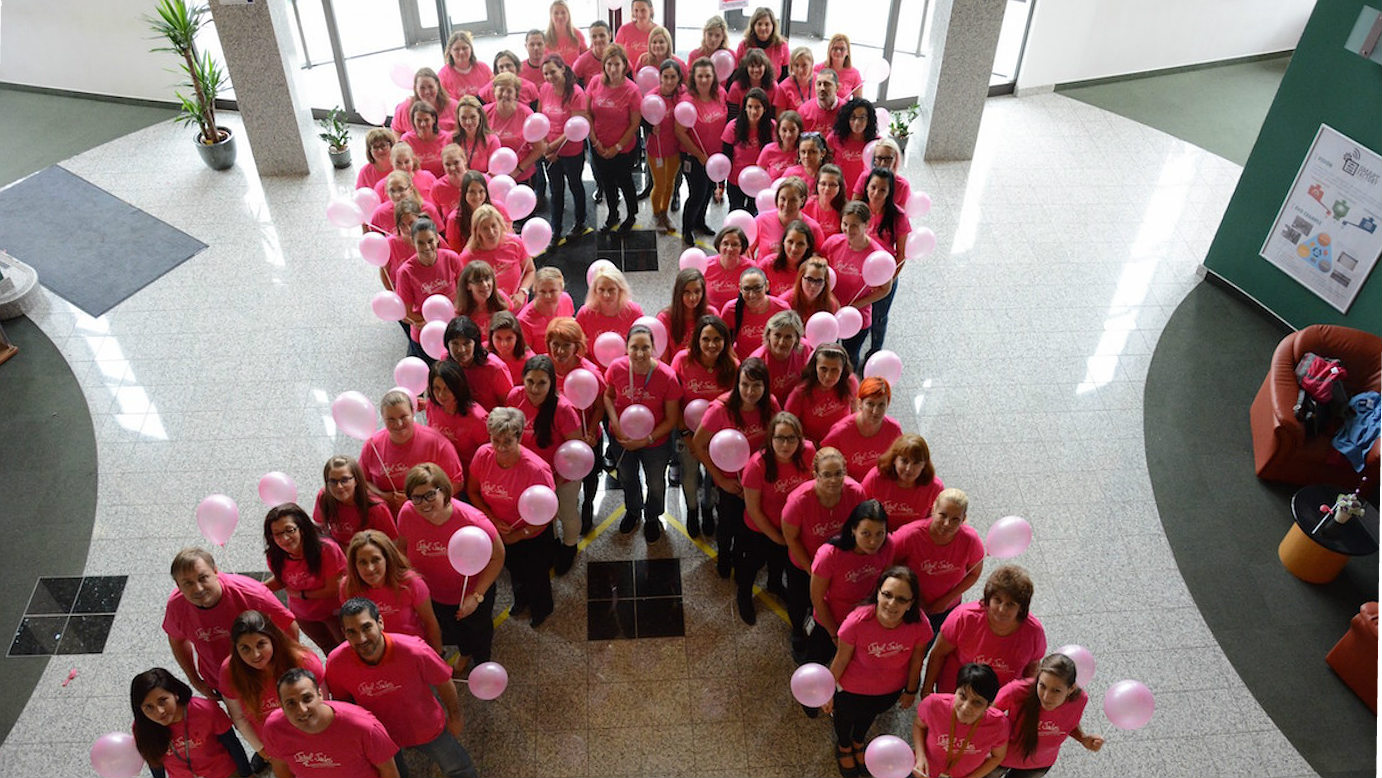 October is Breast Cancer Awareness Month, a worldwide campaign involving thousands of organizations that highlight the importance of education and research. This October, employees at various Jabil European sites organized activities to spread awareness and raise money for breast cancer research.
Jabil Vienna began the month with their third annual Cancer Awareness Run with money raised for each mile ran. "We were able to raise almost $3,000 thanks to the 26 dedicated employees who participated in the race," says Katharina Deli, HR Generalist. The funds were given to the Medical University of Vienna for their Institute of Cancer Research.
Jabil's site in Knittlingen, Germany, raised $400 through for the German nonprofit, Brustkrebs Deutschland e.v, whose goal is to provide educational materials and lectures on breast cancer. The Knittlingen site's Jabil Joules team also handed out pink ribbons and flyers with information on how to self-check and spot the early signs of cancer.
Similar activities took place in Kwidzyn, Poland, where information on self-detection was distributed in lounges, cafeterias and coffee corners around the facility. At the end of the month, the Jabil Joules team organized a Mammobus, a mobile screening center, to come to the site for a full day so that more 100 Jabil employees over the age of 40 had the opportunity to have a Mammogram.
According to the World Cancer Research Fund International (2016), breast cancer is the most common cancer in women and the most frequent cause of death from cancer in women around the globe. The events the Jabil European sites organized during the month demonstrate the strong commitment from Jabil to support breast cancer awareness initiatives.
Jabil Cares, our community outreach and volunteerism platform, supports localized efforts around specific causes related to Education, Empowerment, and the Environment.