Mount Pleasant Finds New Ways to Attract Talent
Jabil Mount Pleasant was struggling to find people for their growing operations, while they formed relationships with local workforce development programs it didn't yield into any new employees.
The site's leadership team decided to shift their approach by challenging traditional talent acquisition processes and reached out to Iowa Vocational Rehabilitation Services, an organization that places individuals who may need some extra care in organizations.
Fast forward over two years and these individuals are still with Jabil today thanks to the strong workplace culture where everyone is respected and can be their true self. "I really enjoy working at Jabil. I feel like I am contributing to society and on a team where everyone contributes and cares," said one of the employees.
The positive impact these individuals have contributed to the site is a shining example of the program's success, with one already being promoted to a new role. While Jabil has made a few accommodations to address the needs of these employees, the benefits in terms of positive attitudes and willingness to help others far exceeds any adjustments made.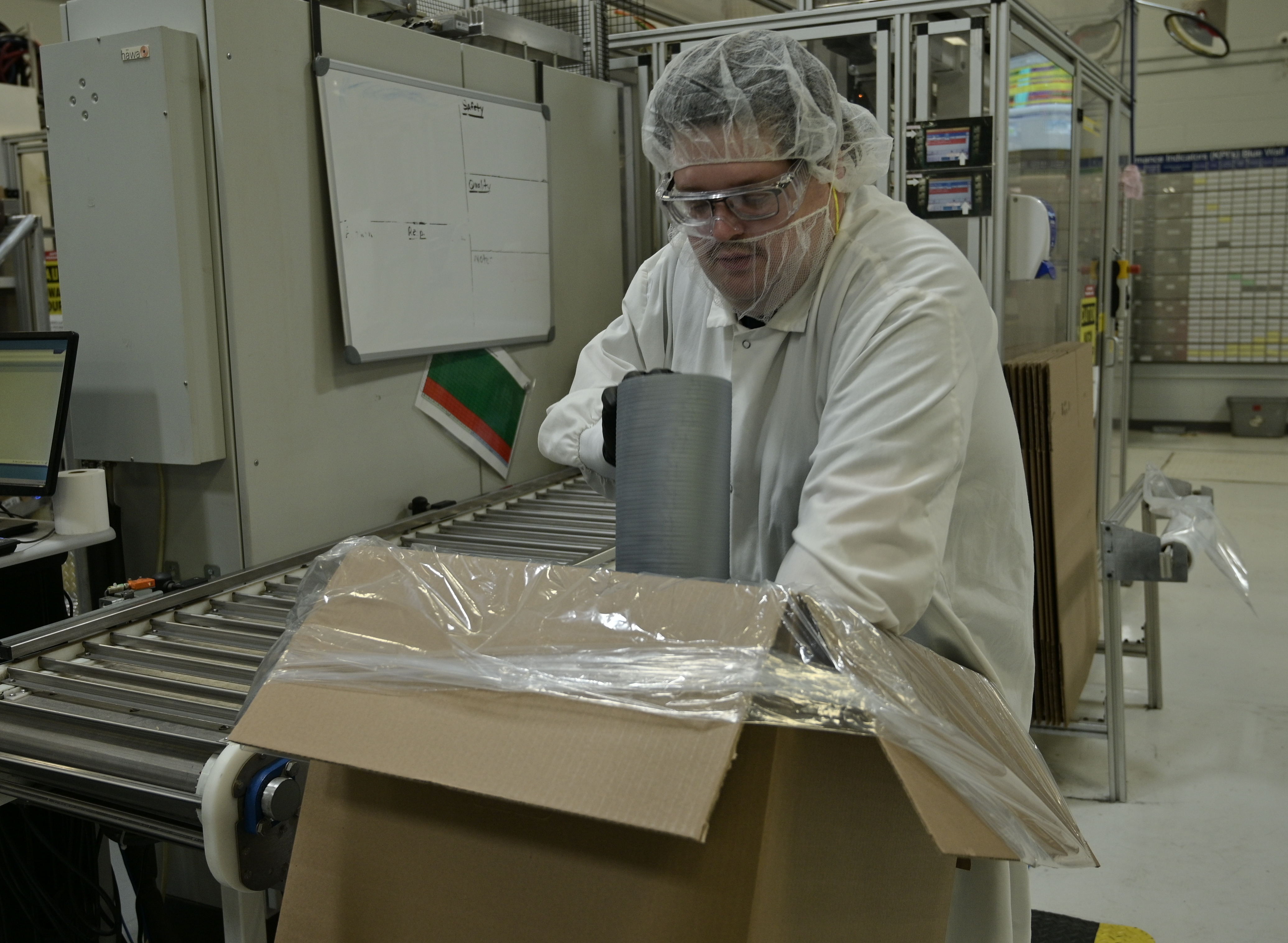 "It's important for us to adapt our operations and shift schedules to attract more talent, all while keeping employee safety top-of-mind," said Larry Todey, operations manager. "We already know the type of employees we will receive; loyal and ready to work."
Building on the success of past hiring, the site has continued to reach out to Iowa Vocational Rehabilitation Services to fill more available positions at the site as it continues to grow and received an award for their compassion and empathy for hiring individuals who just need a chance to show they can be productive team members and being an inclusive workplace.
The site has done a great job creating an inclusive environment where everyone is accepted and everyone is just part of the team. "It's great to see our employees look out for one another," added Larry. "It's a tribute to the fantastic managers we have that embrace everyone."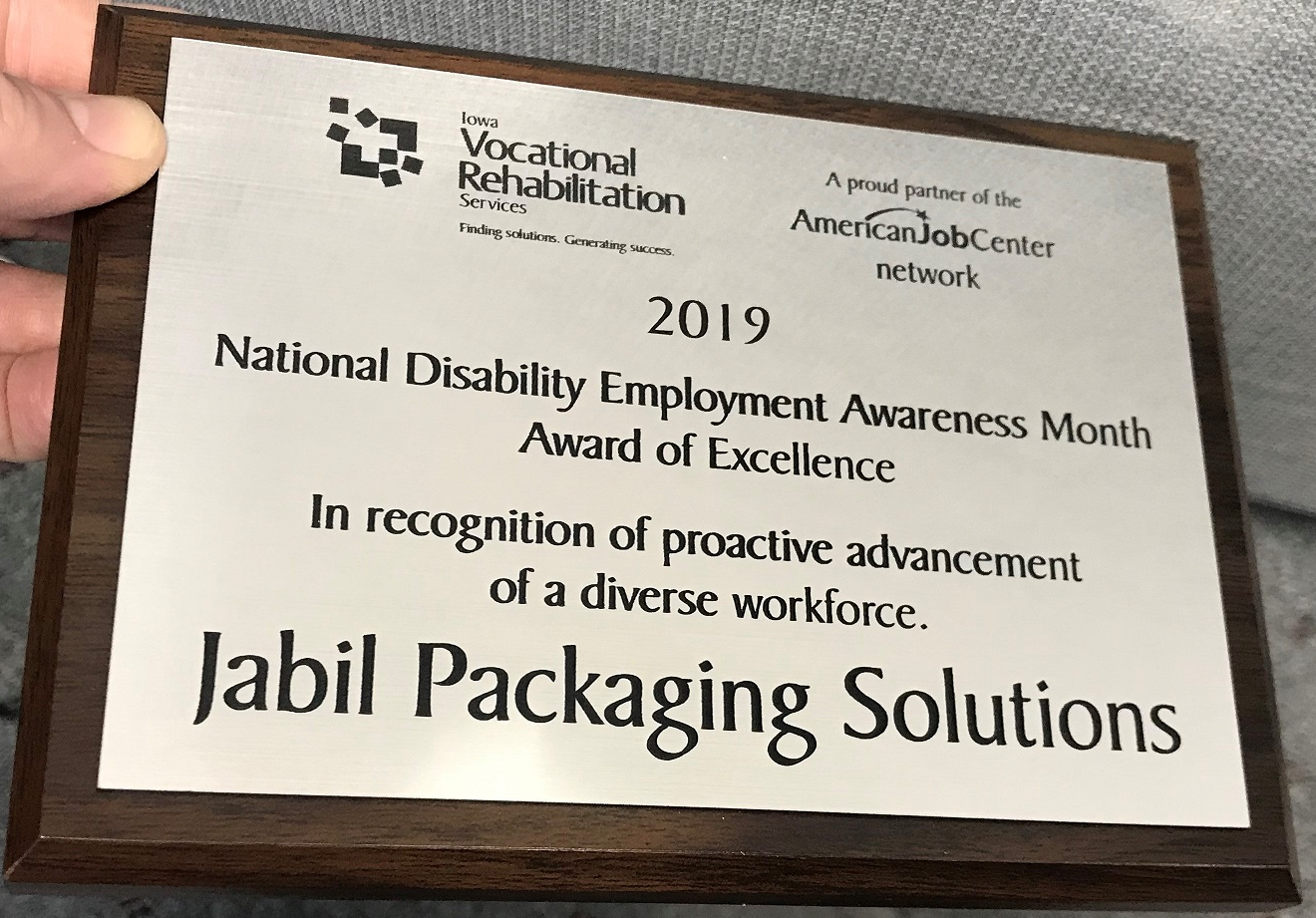 Jabil Cares, our community outreach and volunteer platform, supports localized efforts around specific causes related to Education, Empowerment and the Environment.