BRINGING SUSTAINABLE PACKAGING INTO THE SALON INDUSTRY
Redken, the leading professional hair brand in North America and part of L'Oreal's Professional Products Division, is excited to be collaborating with Ecologic powered by Jabil on a game-changing initiative to bring sustainable packaging into the hands of the hairdresser. Redken's mission is to pioneer the future of professional beauty: powered by rigorous science, prescribed by the best professional hairdressers and committed to achieving the highest standards of environmental and social sustainability. With this initiative, Redken is driving change in the industry and empowering the salon community to play their full role as positive agents of change in the world.
"Our partnership with Julie Corbett, Ecologic's visionary founder, was built on the foundation of a shared commitment to sustainability and bringing long-term change and innovation to the beauty industry," says Shane Wolf, Global President, US Brands, Professional Products Division at L'Oréal. "We initially worked on an innovative paper bottle that changed the way that we think about sustainable packaging and its potential use and applications in the industry. We then applied these ideas to the professional salon environment where Redken will integrate an Ecologic 'ecohex pack' into the salon backbar, providing sustainable solutions to our professional community."
The Ecologic "ecohex pack" is a unique paper bleach package that will be launching in the first half of 2022 in the United States. This package will contain 80% less plastic than the traditional bleach tubs, currently used by the brand.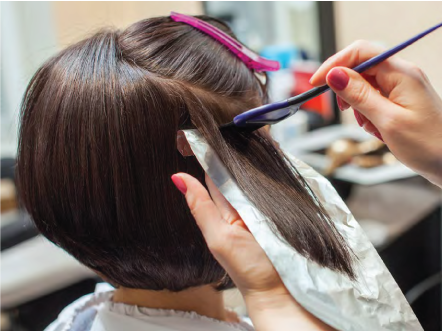 Redken has always been at the forefront of scientific development in the haircare industry, and now, working across all brand teams from marketing, to manufacturing, to packaging development, has been able to create a sustainable packaging process while maintaining the quality expected from the Redken brand. Through partnership with Ecologic, Redken is taking another step forward in its commitment to sustainability and bringing these innovations to the professional industry.