Additive Manufacturing Network
FROM SUBTRACTIVE TO ADDITIVE
Rethinking How We View Manufacturing
Jabil Additive Manufacturing Network fuels a growing footprint of 3D printers and additive manufacturing capabilities to move manufacturing workloads to the most ideal geographic markets with speed and agility. With more than 120 manufacturing plants harmonized with digital production systems, Jabil is uniquely positioned to partner with companies to reap the benefits of a globally distributed manufacturing network.
With the Jabil Additive Manufacturing Network, products can be designed in one geographic location then produced and distributed in another to best serve the end customers' needs. The system can secure a design file to ensure products are consistent and certified when produced in multiple geographies, and with applicable quality management systems. With the network integrated throughout Jabil manufacturing plants, customers can get products to market faster.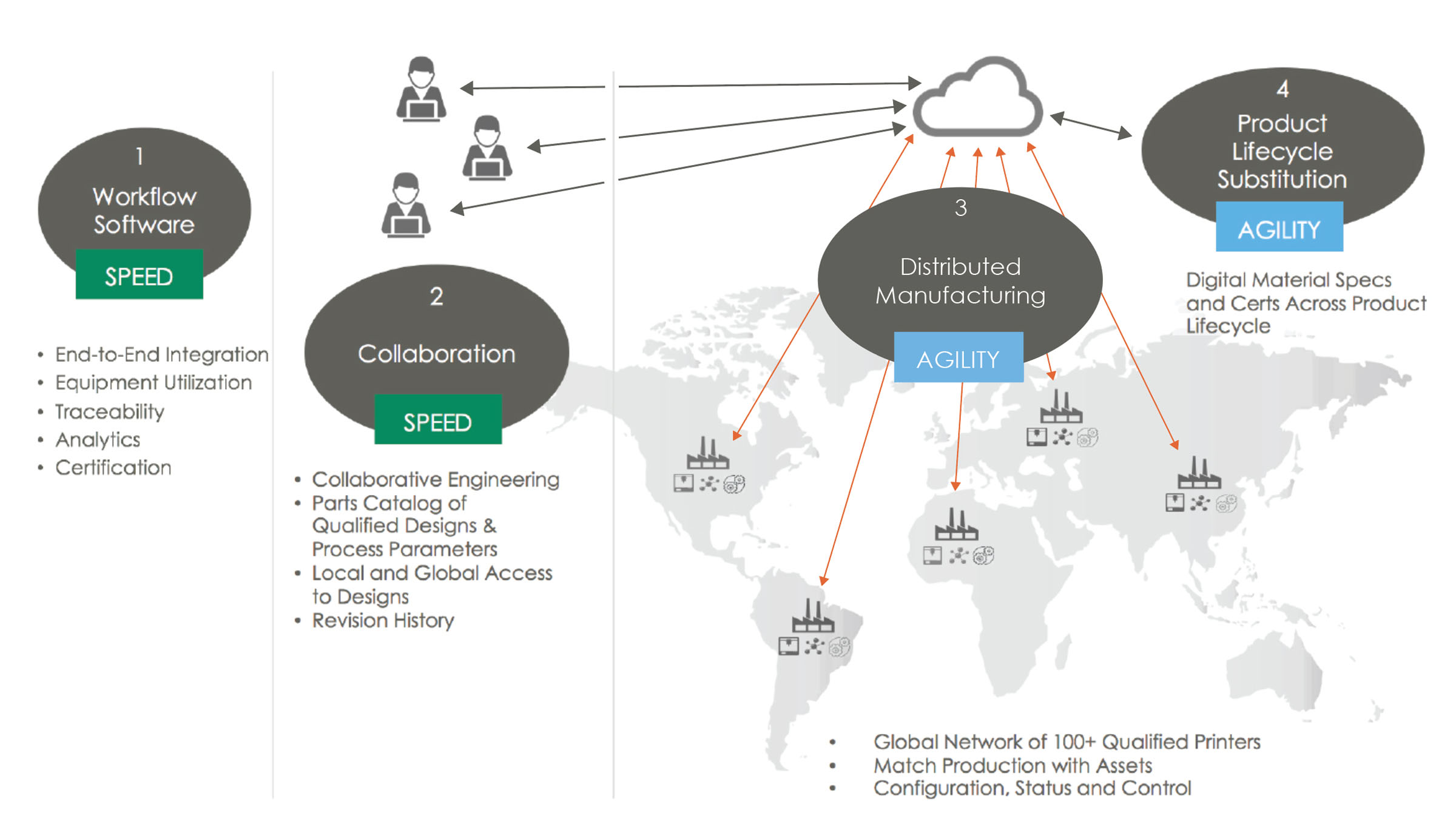 Jabil Drives Digital Transformation with the Power of Additive at Auburn Hills Facility
One of Jabil, Inc.'s oldest manufacturing plants is also putting to powerful use one of the most advanced digital manufacturing technologies available today – 3D printing. Design freedom, coupled with dramatic average time-to-market and cost savings are just a few of the gains achieved on behalf of both Jabil and its customers in the Detroit-area plant.
Jabil Auburn Hills
Leverage the Distributed Manufacturing Network