Industrial Process Automation
Setting Up and Optimizing Top Production Lines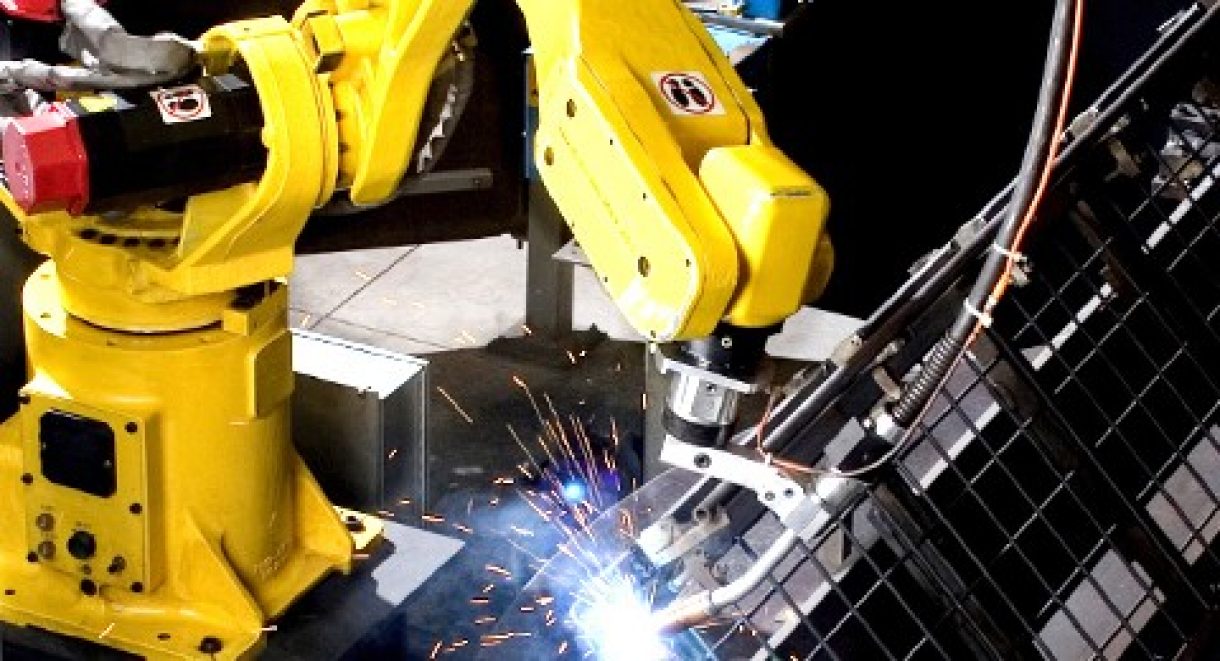 Jabil industrial process automation services adapt readily to your evolving business and product needs, from design and fabrication through complex integration, validation, and test. Our flexible approach streamlines the entire product lifecycle, empowering you to focus on what matters most to your business — with the peace of mind that Jabil has the rest covered. Our dedicated industrial process automation team has years of expertise and experience, giving customers access to Jabil's strong industry partnerships to be a leading end-to-end solutions provider for the world's top companies.
Optimizing Efficiency with Innovation
As the designs of products, parts, and components change over time, manufacturing tools and processes must adapt to meet these changes and improvements. Industrial process automation helps meet the needs of a changing manufacturing ecosystem by providing businesses new solutions to address the growing needs and concerns of informed consumers:
Increased focus on visual appeal in addition to product function
Increased product quality and value with reduced cost
More attention to environmental impact during manufacturing processes: focuses on material sources, waste, recycling and product cycles
High-volume products such as consumer electronics are continuously increasing in complexity and functionality while getting considerably smaller. Many assembly tasks have become very arduous for manual labor or require training that can't be justified with shrinking margins. At the same time, many existing automated lines are aging, or haven't been updated with capabilities that could significantly improve production. Jabil's expert knowledge of manufacturing solutions, combined with industry- leading technology and innovations in industrial process automation offer businesses increased benefits in quality, safety, security, and more:
Faster, more reliable production


100% inspection criteria adherence


Reduced human capital risks


Lower costs and greater margins
Partnering with Jabil, manufacturers gain global access to leading automation engineers and state-of- the-art robotics and processes. Jabil applies its unique industrial process automation expertise to deliver best practices, standards, and divisional resources that focus on specific products and market requirements. Companies have reduced platform equipment costs up to 30% and implemented core processes that are up to 30% faster — using considerably less factory floor space.
A Proactive Solutions Partner
Jabil's position as a global manufacturing solutions provider to the world's leading brands and products offers customers a comprehensive package of end-to-end solutions. We specialize in design for manufacture optimization, helping customers increase market share and improve time-to-market. Partnering with Jabil offers customers a chance to overcome complex challenges with innovative solutions:
Automate visual inspection stations
Reduce the cost of automation while capitalizing investments over a longer useful life
Reduce capital investments during the highest risk phases of projects
Incorporate industrial process automation best practices into your product design from start to finish
Incrementally add automation as production ramps
Start automation engineering before product design is locked
Final Assembly, Test, and Pack (FATP) Automation
In addition to helping companies optimize their automated lines, Jabil offers the Standard Integration Module (SIM) platform that uses interchangeable modules to automate basic-to-complex FATP applications. These pre-engineered solutions — including wafer and PCB assembly applications —greatly minimize risks, simplify integration, reduce lead times, and can be used inline or as standalone workstations. Our industrial process automation engineers optimize the performance of manufacturing systems by identifying the best techniques and process controls for each customer to garner faster time to market and top-quality results.
FAILURE ANALYSIS
Cross Section
X-Ray
Dye & Pry
Optical Measuring Microscope
ERSA Endoscope
Strain Gauge
SEM-EDS
FTIR
SAFETY TESTING
SELV & LPS
Current Limit
Discharge of Capacitors Test
Overload Test
Components Short / Open Test
Temperature Test
Ball press Test
Overload Test
ADVANCED ASSEMBLY
Macro Assembly
Wafer Level
MECHANICAL RELIABILITY TESTING
3G Vibration
Scratch & Abrasion
Repeated Drop
Tensile
Compression / Crush
Connector Side Load
Tumble
Guided Drop
ENVIRONMENTAL TESTING
Heat Soak
Non-Operational Storage
PMT Test (Particulate Motility Test)
Thermal Cycling
Temp & Humidity Cycling
Sun Test
UV Test
ELECTRICAL RELIABILITY TESTING
RF Performance & Functional Testing
Rx Level / Sensitivity
BER / FER / Peak Phase Error
ESD
JABIL SIM PLATFORM CAPABILITIES
Redeployable - designed with common interfaces enabling rapid change-over of applications.
Platform supports a range of processes from semi-manual to fully-automated.
System can be fitted with pallet conveyor or edge belt conveyor, with reversible left-to-right or right-to-left conveyor flow.
Platforms can be configured in any orientation ensuring optimal support of interrelated processes, production speeds, and quality.
Modular Z axis and optional Theta axis.
Vision location options (up-camera or down-camera).
Standardized mounting flanges and control interfaces.
Quick-change feeder mounting.
Full safety guarding (OSHA and ANSI compliant).
SIM BUILDING BLOCKS
Contact tooling
Part presentation
Part feeders
Part manipulators
Material handling systems
Vision systems and software
SIM APPLICATION MODULES
Label Placement
P2P Soldering
Screw fastening
Vision Based Alignment
Precision Dispensing
Pick and Place
SIM CELL OPTIONS
XYZ Cartesian, SCARA, 6-Axis
Edge Belt or Pallet Conveyor
Pneumatic Shuttle (future)
Board Support (tall stroke)
Theta Axis on Manipulator
Vision Up-Camera or Down-Camera
Barcode Reader
Jabil's Automation expertise is located throughout the world.