Cloud Data Centers
Design to Dust Solutions for Cloud Service Providers
MANAGING THE COMPLEXITY OF GROWTH
Keeping up with growth is a challenge for all Cloud Service Providers. Complexity abounds - workloads are unpredictable, service offerings are continuously evolving, hardware and component supply can be uncertain, and cost is always a concern. Managing this complexity into an optimized and evolved deployment model is both the challenge and opportunity for you and your ecosystem.
Jabil brings our breadth of supply chain, manufacturing and hardware development experience to the cloud ecosystem - encompassing full lifecycle requirements for the cloud datacenter from design to dust, we provide white-box hardware delivered via a customer-centric supply chain, factory integration services to accelerate time-to-deployment, and security conscious, environmentally responsible recycling and disposal.
Full lifecycle solutions for cloud data centers

TAILOR
White-box hardware delivered via a customer-centric supply chain

INTEGRATE
Factory integrated to accelerate time-to-deployment

RETIRE
Security & IP conscious, environmentally responsible retired asset management
JABIL CLOUD SERVER HARDWARE PLATFORMS
Designed, Manufactured, and Cost-Optimized for the Modern Cloud Data Center

Jabil's portfolio of foundational server platforms meet the majority of data center compute and storage needs.
1U PURLEY STORAGE – CI-1100 SERIES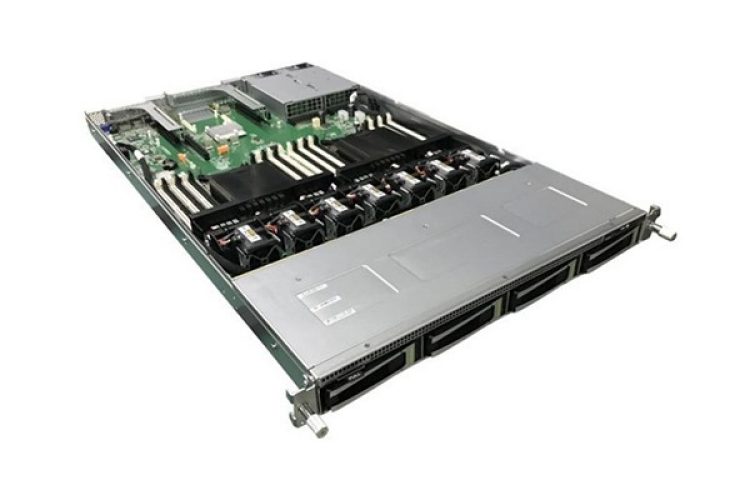 Feature

Specification

Form Factor

1U x 30"

Processors

2x Intel® Xeon SP

Drives

10 x 2.5" or 4 x 3.5"

SAS / SATA / NVMe
2U PURLEY SERVER – CI-2100 SERIES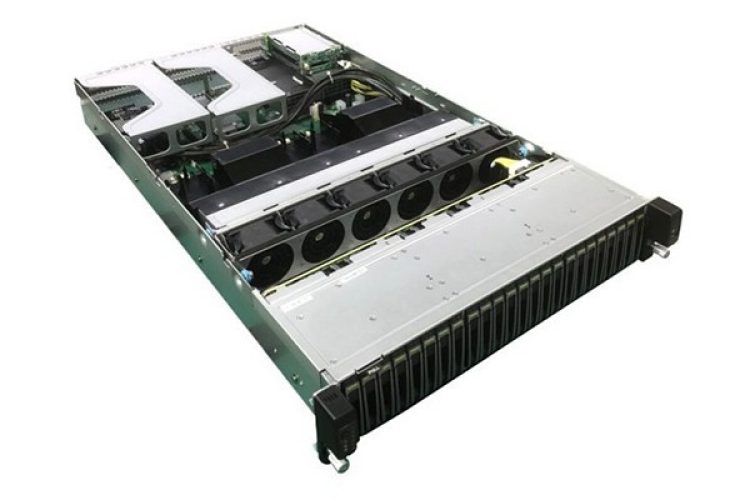 Feature

Specification

Form Factor

2U x 30.8"

Processors

2x Intel® Xeon SP

Drives

24x 2.5"
SAS / SATA / NVMe
FACTORY RACK INTEGRATION SERVICES
Rack integration is error prone and time consuming. When done at a colocation site, even something as simple as disposing of the packaging becomes a headache. Our comprehensive suite of services removes deployment complexity from your cloud supply chain and data centers:
L6 server to L10 server transformation on Jabil server platforms or third-party server platforms
Factory racking
Procurement and inventory management
Server commodity qualification and validation according to customer requirements:

CPU
Memory
NVMe/SAS/SATA storage
Boot devices
Additional specified controllers, add-in cards, and data interfaces

BIOS version management and customization, diagnostics
Full software image provisioning – OS, drivers, application-level
Network Configuration
Asset Management
Full complement of warranty services from basic warranty to advanced replacement and onsite break-fix services
Jabil provides these capabilities through a personalized consultative approach that prioritizes your technical and business requirements. Our ability to deliver flexibility on our own platforms or third- party platforms enables us to genuinely be a one-stop shop for hardware infrastructure delivery to the cloud data center.
Explore how Jabil can be your hardware infrastructure partner so you can invest in and deploy your precious resources into your core business.