2020 Digital Health Survey Report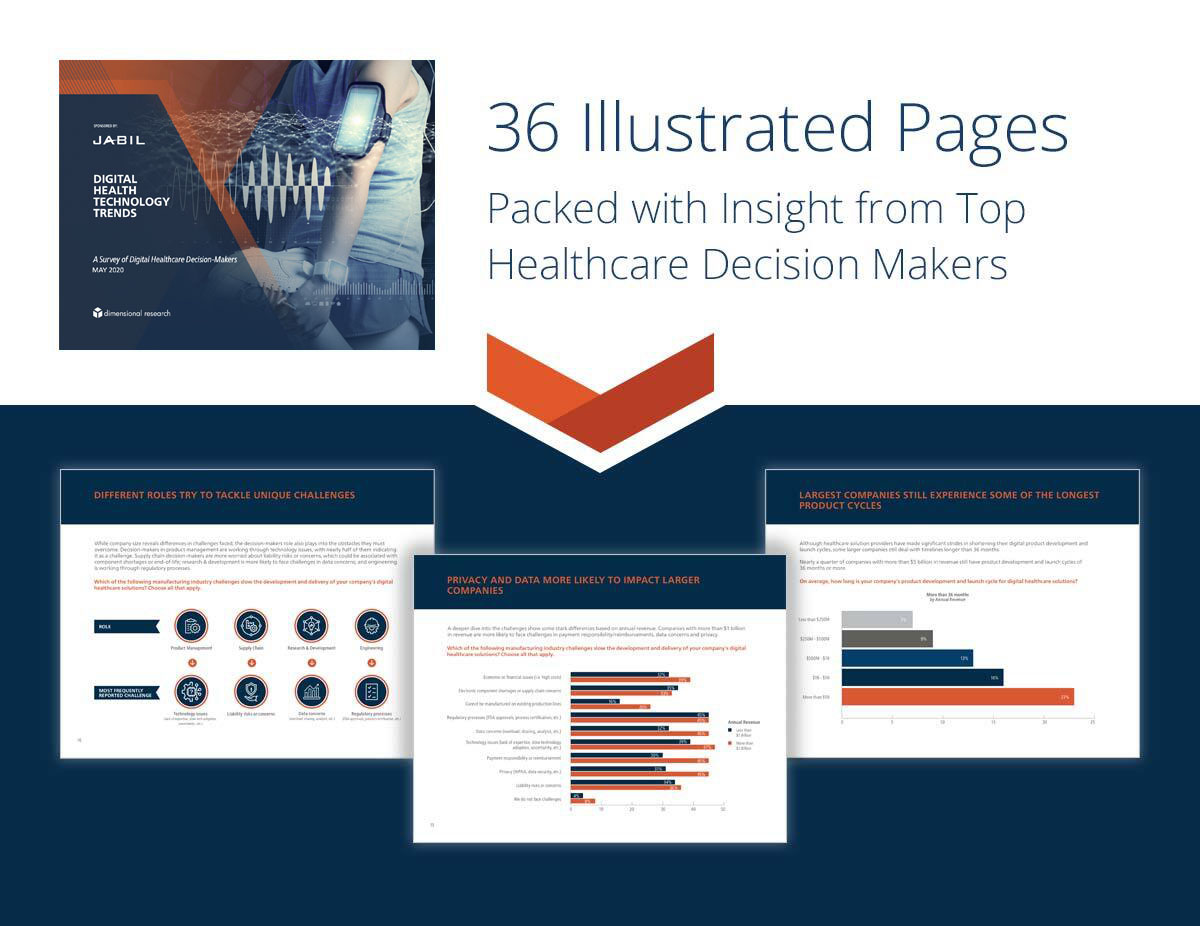 Gain insight and understanding on the current state of digital health.
Find out how more than 400 healthcare decision-makers and their companies are addressing digital health technology trends. Here's a sample of what we learned:
44% have digital health solutions in production, more than twice as many as the 21% in 2018
92% say they have put a product into users' hands with 43% saying they have fully launched their solutions
73% of digital healthcare solution providers say they are either already using data-based revenue streams or seriously considering it as an option
Almost 60% say that their company's culture is holding them back from delivering digital solutions as quickly as users want them
Download the report today for more on evolving trends since our last survey in 2018—and insights into what's next!