2021 Digital Health Survey Report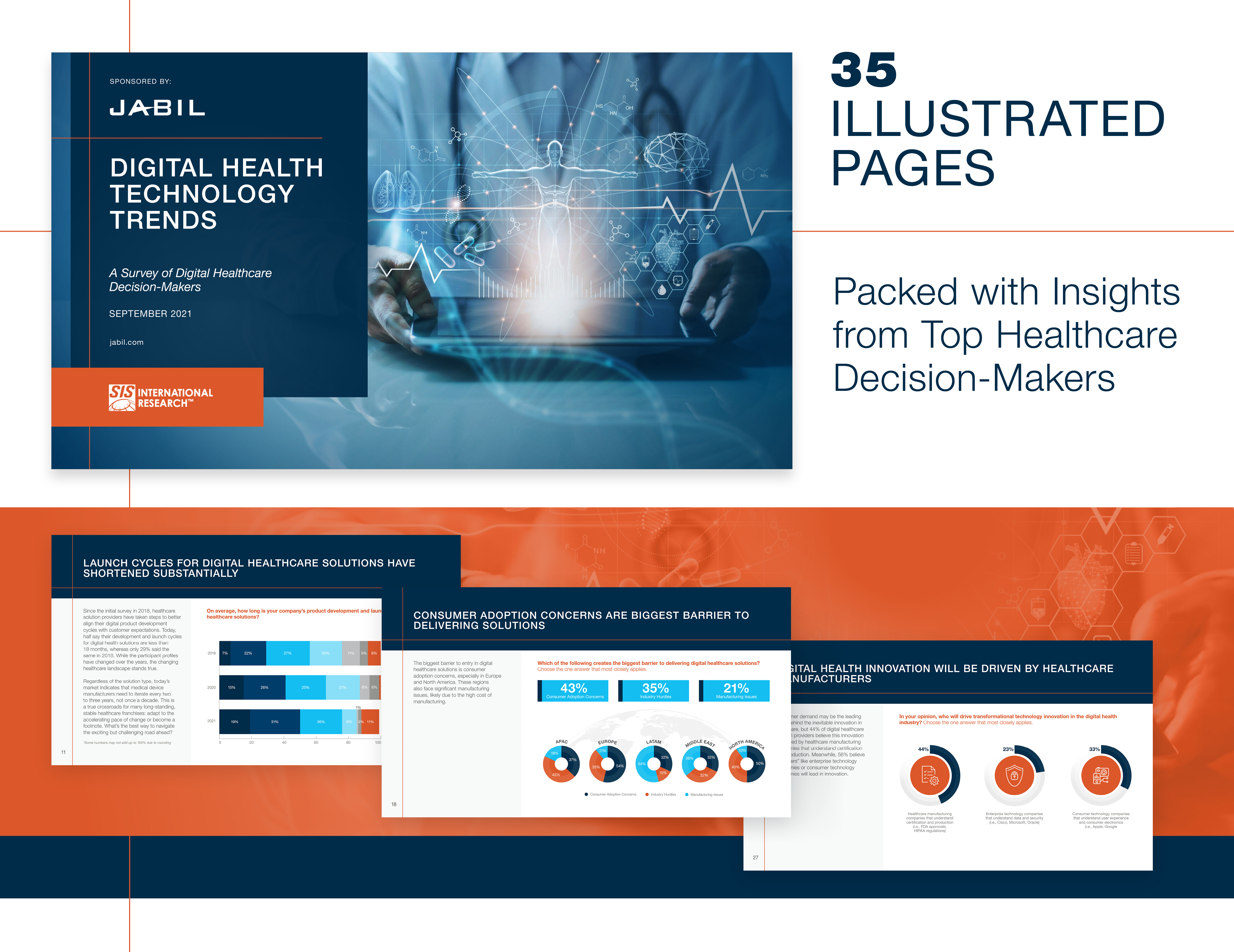 Gain insight and understanding on the current state of digital health.
Find out how more than 200 healthcare decision-makers from leading companies are addressing digital health technology trends. Here's a sample of what we learned:
51% have digital health solutions in the development or testing/verification phases
50% say their product development and launch cycles for digital health solutions are less than 18 months
93% have explored or implemented organizational changes to support their digital healthcare solutions
Almost 70% say that they are considering or already leveraging value-based care models
Download the report today for more on evolving trends since our last survey—and insights into what's next!