DIGITAL HEALTHCARE HAS ARRIVED.
Are you ready? Pick up the pace and download the playbook.
Get Up to Speed for the New Digital Healthcare Era
Technology isn't only changing the way we deliver healthcare – it's changing the way we deliver products. This paper outlines macro trends in healthcare and how to address the new challenges to product lifecycle, manufacturing, and supply chain management.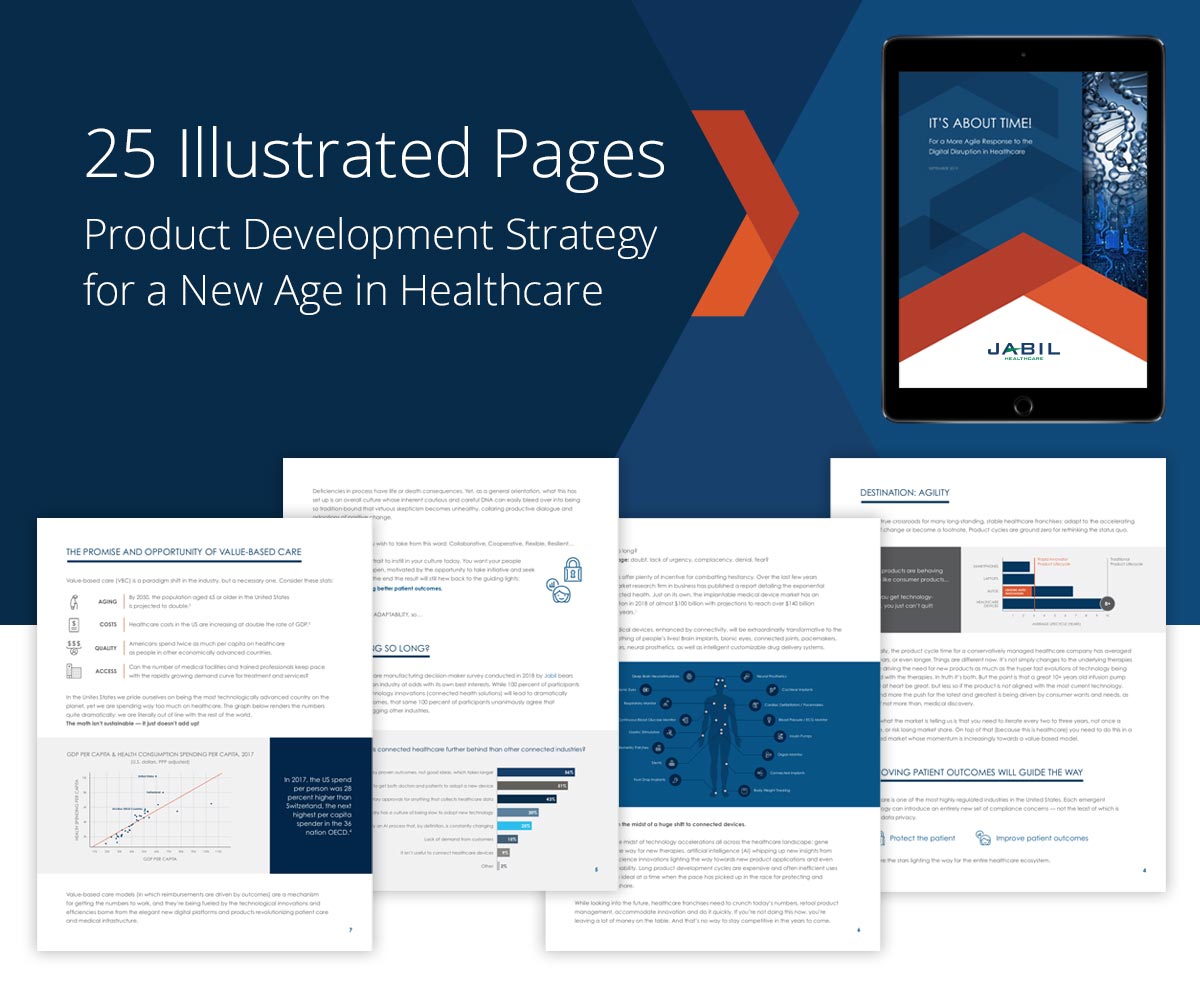 Key strategies for addressing the accelerated pace of product development from the world's largest healthcare manufacturer:
Risks from digital healthcare and value-based care

Supply chain challenges and how to manage them

4 key strategies to respond with agility

How partnerships can help you navigate