PPE Face Masks | Berry Amendment-Compliant (BC)

Jabil, a Fortune-500 manufacturing company, and its subsidiary medical device company, NP Medical, Inc. are ready to help support your community through the COVID-19 pandemic and beyond.
Today, we are ready to deliver large-volume, personal protective equipment (PPE) orders of FDA-cleared, Berry Amendment-compliant surgical face masks, directly and reliably sourced through Jabil's U.S.-based operations in Memphis, Tennessee.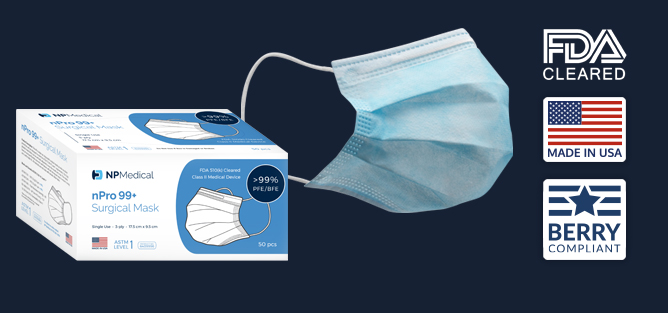 We are standing by with the quality processes and capabilities required to produce millions of masks per week, as reported in this local news story:
Please complete the form to receive a box of 50 samples to evaluate the product.
If you have any questions or would like to place an order, please email info@npmedical.com or call 978-368-6854 to reach NP Medical customer service.