Jabil Payment Solutions - Custom Solutions, Services and Certifications
Custom Solutions, Services and Certifications
Jabil Payment Solutions
Custom Solutions, Services and Certifications
Custom Designs & Services
Jabil Payment Solutions helps its partners create innovative payment terminals and unique user experiences through custom point-of-sale (POS) designs, pre-certified hardware and end-to-end project management. Additionally, built-in support for EMV, PCI, as well as local and international security certifications, ensures highly secure, compliant operation and offers customers accelerated time-to-market.
Benefits include: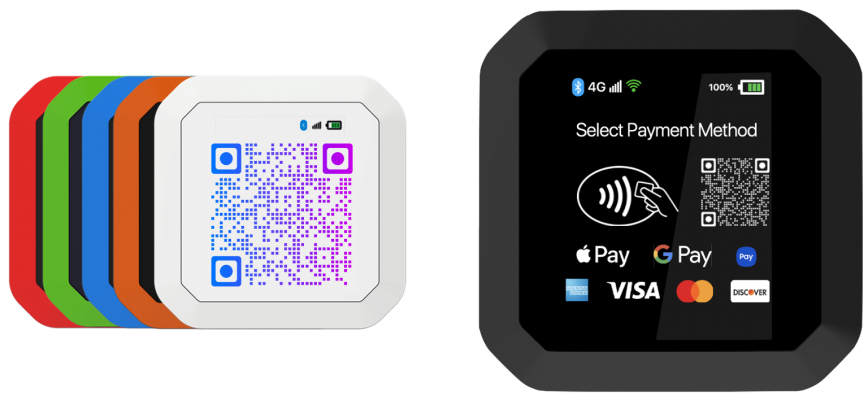 Fully custom design and branding

State-of-the-art technology

Agile product development

Compliance with PCI, EMV and local standards

Competitive pricing
Step 1: EMV Component
We offer a pre-certified hardware and platform for secure card transactions. Additionally, we provide SDKs for iOS and Android for easy integration of existing payment applications.
Step 2: Custom Design
We enable unparalleled customization. Design, color and brand by leveraging our end-to-end engineering services and fast prototyping system. Get the best terminal to meet your market.
Step 3: Mass Production
As a leading electronics manufacturing services (EMS) provider, we have the manufacturing infrastructure, experience and scale to achieve maximum efficiency, agility and the fastest time-to-market.
Step 4: Certifications
We ensure EMV, PCI and other key standards are met. Our experts provide assistance for all international and local certifications for payment terminals so transactions can be made without any security issues.
Services
Our team vision is to provide a 360° payment experience while making payment an enjoyable journey for our customers and their customers. Whether it be mobile POS design to merchant application integration, it is our mission to provide every customer with complete assistance and unwavering dedication.
Consulting
We guide you to make the best choice of payment architecture, transaction flows and security mechanisms.
Leveraging on our experience with a wide variety of user journeys, we help you have a smooth payment experience.
Design
From customizable EMV module to finished payment terminal, you can choose from a wide platform range. We have manufacturing and logistics facilities on 4 continents to ensure we are close to our customers.
Certifications
We handle all certifications to make sure you can accept payment with our mPOS anywhere, anytime.
We liaise with Payment schemes, Local authorities, Transportation standards and PCI Council to meet all your security needs.
App Development
We develop your payment App, either connected to your point of sale App or directly to a payment gateway.
With our SDK and API, it is possible to design your merchant application on any smartphone or tablet.
Integration
We integrate our mPOS to any Acquirers, Merchant service providers, directly or through a payment gateway.
We deliver payment as a seamless experience, adapting to your existing interfaces, in-store and online.
Terminal Management
We provide you with a Trusted Management System (TMS) to handle field operations with your mPOS.
We deal with not only key injections and security attacks, but also services such as online card payment receipt.