PLA 3110P Additive Powder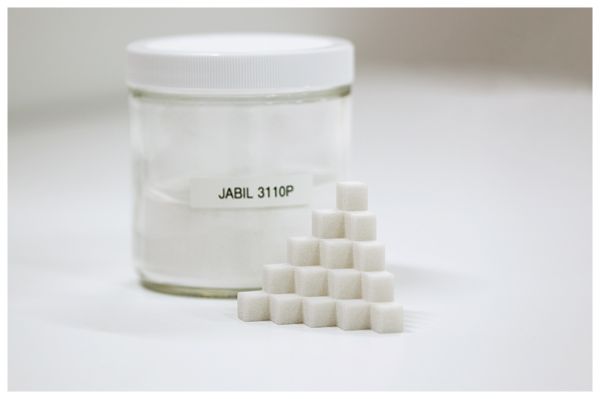 With renewably sourced biomaterials and lower sintering temperature, our PLA powder or PBF printing systems results in a more sustainable SLS substrate with less energy usage and a smaller carbon footprint than PA-12. The PLA component is derived entirely from certified renewably sourced biomaterials, meeting demand for a biobased alternative to petrochemical-based powders.
Compared to 3D printing methods such as fused filament fabrication (FFF), advantages of SLS include greater output, accuracy, and design freedom. As a result, this PLA-based powder can for example, form the custom, precision geometries needed for thermoforming and compression molds. And, the significantly lower sintering temperature of this product translates to energy savings and faster start-up, potentially allaying the relatively high energy usage of SLS-systems.
Features and Benefits
Biobased alternative to petrochemical based powders like PA-12

Cost effective prototyping option with lower sintering temperature and significantly smaller carbon footprint compared to incumbent materials

PLA is easy to work with and has a faster start up then conventional powders

Can support precision geometries needed for thermoforming and compression molds
Requesting Samples
To request samples of PLA 3110P or other engineered materials from Jabil, please fill out the contact form on this page or contact Joe Koberna directly with your request at: Joe_Koberna@jabil.com