Materials Innovation Center
Delivering Material Innovation through Research and Development for Polymeric Materials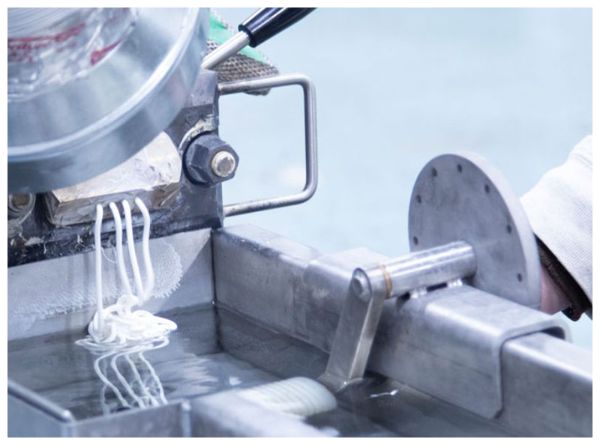 Custom Materials for Additive and Traditional Manufacturing
Our custom materials are created, tested and validated at Jabil's Materials Innovation Center in Chaska, Minn., where polymer formulations, compound developments, material system integration and Quality Management System (QMS) certifications are completed from start-to-finish under one roof. Highly experienced additive manufacturing engineers, chemists, materials scientists and production experts leverage Jabil's innovations in materials science to oversee each step of the beaker-to-box process of developing customized pellets, powders, and filaments, developed to meet the specialized needs of our customers.
Complete Manufacturing Materials Solutions
From formulation and compounding, to conversion and production. One location for quick turnaround.
46,000 square foot facility, ISO 9001 Registered.
Our engineered materials can be qualified on any open 3D printer system. To date, qualified printer systems include Ultimaker, LulzBot, Farsoon and EOS platforms.
Polymerization
Benchtop to Pilot Scale
WW Production Partners
Analytical Testing
Fully equipped analytical lab
Formulation & Compounding
SME formulators
Expertise in Flame, Food contact, Healthcare, electrical, etc.
Form Factor Conversion
Single Screw Extrusion
Chemical Precipitation
Mechanical Grinding
Material System Integration
ISO controlled material/system integration for printer/material setup card creation
Quality Control
ISO 9001 Certified
Per spool/power lot traceability and COC available.
Fully traceable supply chain