Precision Automation Solutions
Automated Assembly Manufacturing and Engineering Solutions
Jabil Precision Automation
Formerly Jabil Chad Automation
Automated Manufacturing Systems Provider
When you're building the disruptive technologies of tomorrow, you need today's expertise. With your ideas and our automated manufacturing and engineering solutions, we can make magic.
For more than 40 years, Jabil Precision Automation (formerly Jabil Chad Automation) has brought leading-edge precision automation solutions to manufacturers around the world. These innovative solutions are born from a group of highly-skilled engineers that combine passion, creativity, and assembly design know-how with hands-on manufacturing and production experience. The result is reliable precision automated manufacturing solutions tailored to meet your exact needs.
At Jabil Precision Automation, our team revels in the opportunity to meet challenges of precision alignment, handling, or assembly processes. Starting with our structured design process and our expert cross-functional engineering team's knowledge, we can use off-the-shelf robots and assembly systems, or when necessary, design and fabricate components to generate the submicron accuracy required to build your next-generation products.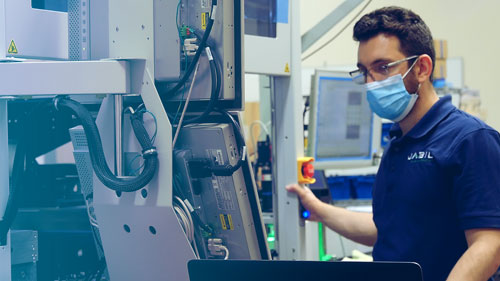 Advanced Manufacturing and Robotics Integration
You're in the business of building the next-generation of products, advancing consumers, businesses, and governments forward. Our job is to enable the manufacturing of those products using the advanced manufacturing techniques of the 21st century.
As industrial automation propels itself forward due to competitive pressures and rising labor rates, high repeatability assembly robots with a minimized footprint and unified control platform become the norm rather than the exception. These robotic platforms provide the ROI you're looking for with the flexibility you require. Our robotic systems integration capabilities include the integration of multiple robot platforms and coordinate systems.
With the advent of collaborative robots, the ability for automation to literally work side by side with people is changing the face of the factory floor. Collaborative robots may be easy to deploy, but experience in the field will enable them to be better utilized. Jabil's Precision Automation capabilities can provide that added capability.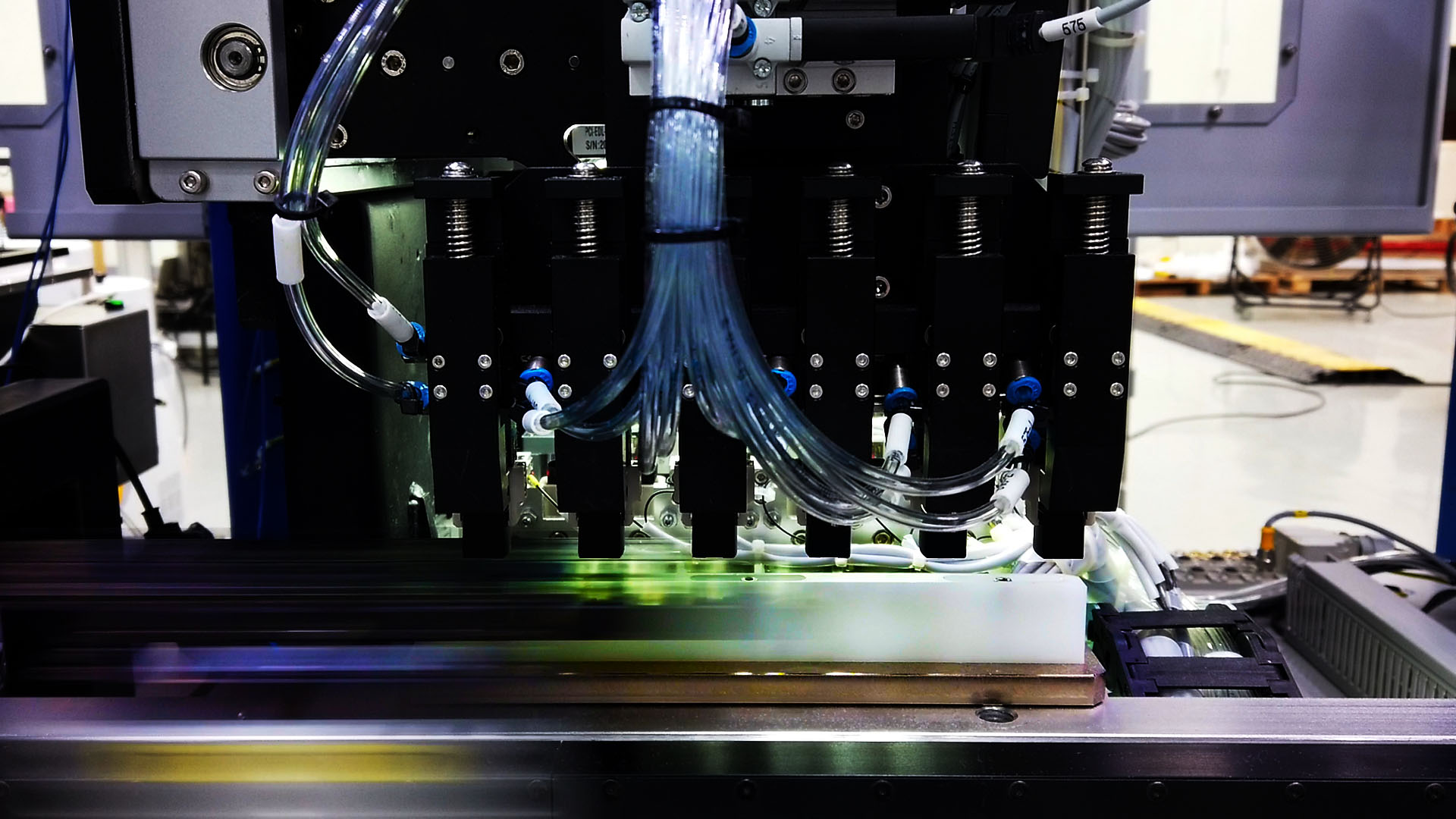 Product Design for Automated Manufacturing and Assembly
When it comes to your next-gen product, Designing for Automated Assembly (DFAA) delivers real benefits such as reduced product cost, proper functionality, and increased reliability and performance.
Partner with us for DFAA and Value Analysis and Value Engineering (VAVE) consultation services that provides you with the help to avoid costly delays often associated with manufacturing changes.
From ideation to production, automation is woven into the design of the product from the beginning. This helps ensures proper functionality and performance during automated production. By optimizing product features, we help blend the optimal levels of performance and functionality.
Working with us for New Product Introductions (NPI) and pilot products from the beginning will help avoid any potential delays and manufacturing costs further down the line during the manufacturing phase. We help scale and bring your product to market – fast.
Case Study
We recently solved a challenge to automate the alignment and assembly of two optical components for an AR system. Each device had to be aligned to the other with exacting flatness, translation and rotation.
We provided a line of equipment that delivered the following:
3 different types of adhesive dispensing
Integration of 10 axes on a single machine
Integration of 7 axes on a second machine
Results
This allowed us to achieve system repeatability greater than 10 microns. Therefore, we were able to meet the customer's accuracy requirements with a 2:1 improvement over their expectations.
Maximize Your Investment
Our solutions are built to last- even first article custom machines are built to last in production environments. Using best practices in engineering, our automation platforms and base software are based on mature platforms that can be tailored to meet our customer's needs – even if yours is a small project. In fact, our robust base platforms can be reconfigured to another application if your needs change, preserving your investment. At the same time, our engineers are keeping abreast of market developments and opportunities to improve our baseline platforms.
Besides meeting the need for seemingly impossible sub-micron tolerances, your automated manufacturing and engineering solutions must have:
High Productivity

Reduced Cycle Time

Minimized Downtime

Future-Proof Flexibility to Protect your Investment
Reliable Solutions, Trusted Support
We realize that as much as ready customer support is important, it is more valuable to provide a machine that runs reliably so that support is rarely required, so we build equipment that is designed to run and run…and keep running for years.
To ensure your machine works reliably and performs as expected, our process builds in quality from the start. We'll make sure to understand your needs and production context clearly, and collaborate with you to suggest design or manufacturing changes that might support costs, efficiency, and quality. We'll provide complete transparency and invite your team to engage in the design iteration process.
Once you've signed off on design, we'll use our extensive set of standard base cells and various well-tested options for semiconductor manufacturing or assembly processes, and build the machine to your final specifications. Our turnkey solutions comes with integrated software that makes operation easy.
While the machine is production-ready before it leaves our factory floor, you'll have our technical team do the installation at your facility. We'll work side-by-side with your team to validate, conduct performance testing, and support you into production.
Your high-reliability turnkey solutions machine is supported by ready access to Jabil Precision Automation Customer Service. Prompt response whether it be replacement parts, phone guidance, or a technician to your location right away, the name of the game is to get you back into production as soon as possible.
Ready to Automate?
Get in touch with one of our automation experts
Get Started