Every electronic device starts its journey as a design that must be manufactured. Manufacturers must also contend with dual, unique manufacturing challenges driven by market demands. Consumers require smaller, thinner electronic devices that require less energy and more electronics to power their growing functionality. Without careful design, packing thousands to millions of transistors on such tiny microchips can cause complications like overheating and device failure.
Simultaneously, deep learning and high-performance computing applications are fueling a need for tablet-sized microchips that are integrated into a thermally efficient system. These large microchips, and the large form factor circuit boards that support them, suffer from warpage with traditional manufacturing processes. From tiny wearables and voice-controlled coffee machines to deep learning computers, creating manufacturing processes for these complex devices lies in the realm of advanced assembly.
With deep expertise in materials science, scientific equipment and advanced knowledge of process innovation, the teams at Jabil can invent manufacturing processes and integrations that make fabricating your complex devices possible. In addition, our deep knowledge in areas like Final Assembly and Test, box builds, mechanical assembly, human machine interfaces, acoustics, and fluidics, allow us to create unique, scalable final system assembly processes of the highest quality.
ADVANCED ASSEMBLY SOLUTIONS
MADE BETTER WITH:
Advanced Electronics Assembly

Advanced System Integration
Advanced Electronics Assembly
Jabil manufacturing engineers have developed specialized advanced assembly solutions using advanced materials, equipment and processes unlike anything else in the industry. These novel assembly solutions are analyzed and validated, resulting in high yields and allowing us to reliably produce these systems to scale, no matter their size. Using our expertise in ball grid array and chip-scale packages, we can miniaturize Printed Circuit Board Assembly (PCBA) to module level, increasing processing power while improving chip reliability and heat management.

Adhesives have a wide array of applications within advanced electronics assembly, providing more flexibility than traditional solder bonds — like securely bonding components to circuit boards; protecting electronics with waterproof and dustproof coatings; and increasing functionality with thermally conductive adhesives that remove heat from electronics. Jabil skillfully finds and formulates the right adhesive to enable miniaturization and creativity in product design, letting product designers and engineers incorporate custom parts with better aesthetics and enhanced mobility.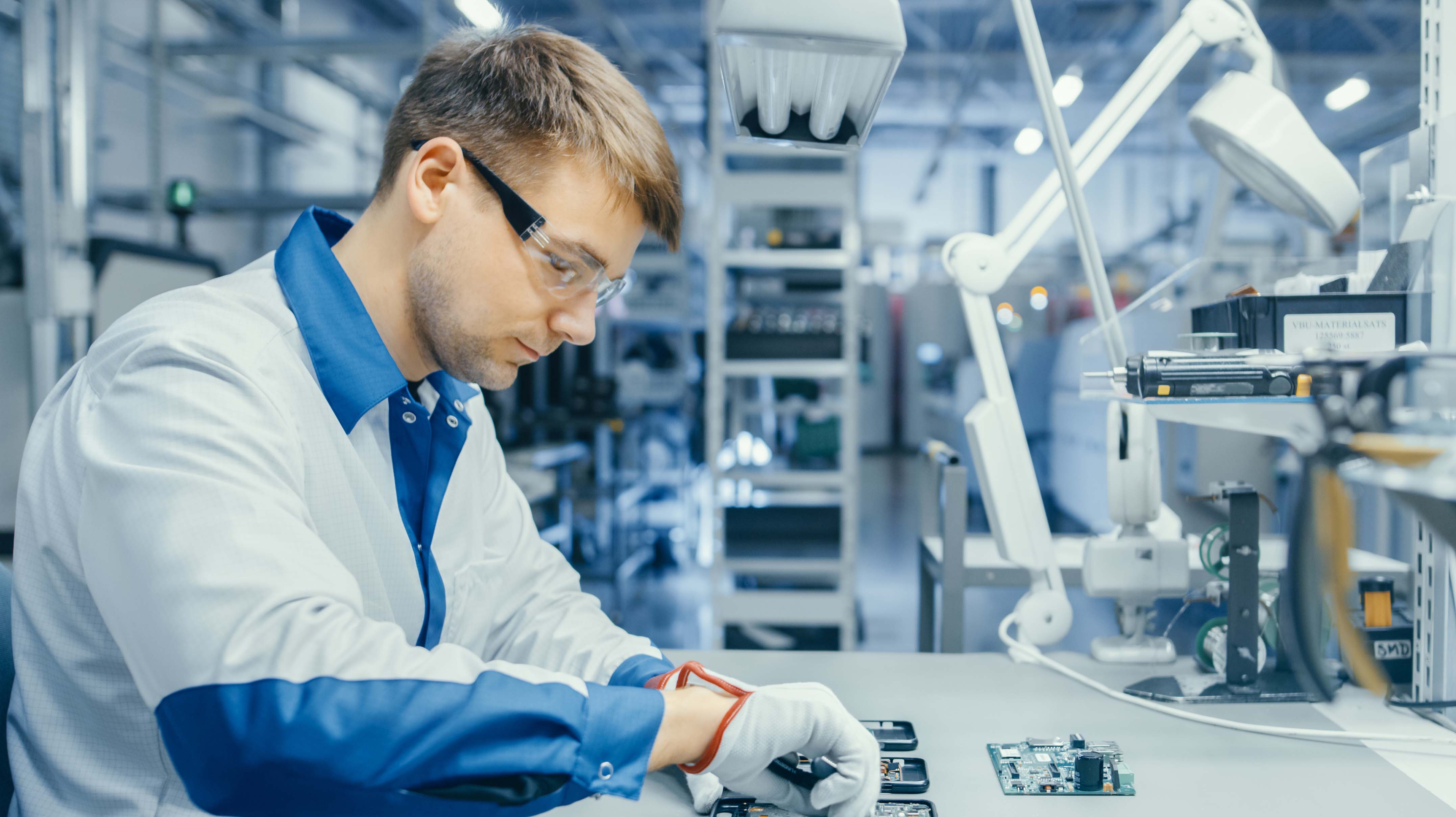 Advanced System Integration
Product manufacturing has gone through several phases of innovation and evolution. New technologies are changing the way products are being manufactured. In fact, some of the most exciting technologies involve creating processes to successfully integrate novel functionality into small but powerful devices and applications. The key to success is in understanding how to incorporate multiple technologies.
Jabil's complementary capabilities in materials technology, photonics and optics (including active alignment) open new possibilities for product design and development. With Jabil's knowledge and expertise of manufacturing technologies and solutions, products can be designed with manufacturing in mind, allowing for reduced risk when products are fully commercialized. Advanced system integration solutions can be used to innovate new technologies or take existing products and optimize them for today's trends and consumer expectation.