Vehicle Electrification
Advanced Manufacturing Solutions for Power and Charging Technology
The journey to the mass-adoption of hybrid and electric vehicles is not a smooth ride. While advanced technology enabling partial- and full-electrification of the powertrain has existed for many years, there are many challenges to overcome before the automotive industry can deliver vehicle electrification to the mass-market. One of the biggest challenges is the ability to scale production of power and charging technology, at a cost acceptable to the end-user.
For nearly a decade, global automotive & transportation OEM's and their strategic suppliers have trusted Jabil to support the industrialization and production of highly-complex technology for hybrid and electric vehicles, including battery management systems, inverters, converters, cables, off-board and on-board charging. The proof is more than one million strong - that's how many electric and hybrid vehicles on the road today that have Jabil-manufactured powertrain technology.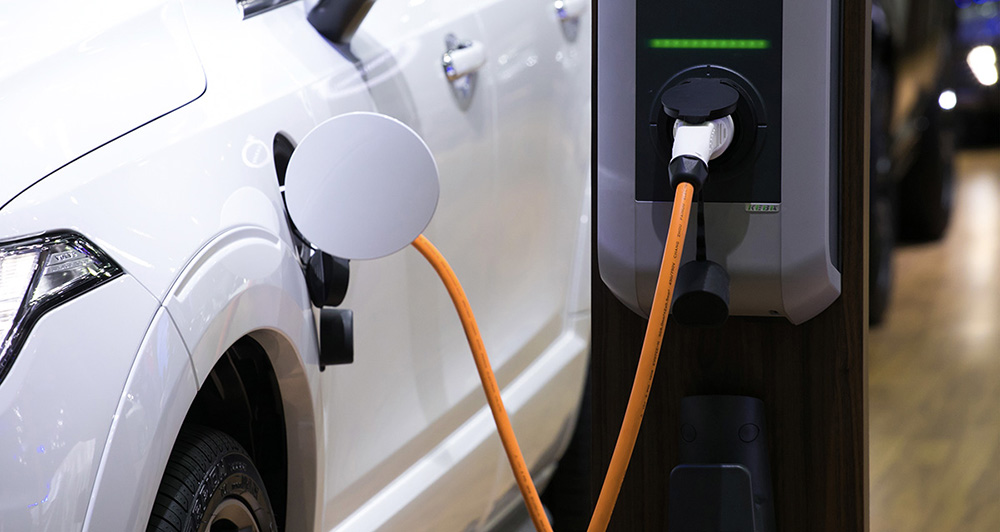 Accelerate Time-to-Market
Jabil's industrialization and manufacturing expertise enables our customers to bring automotive-grade technology to market, at scale. Specifically, customers can accelerate time-to-market of new vehicle electrification technology by leveraging our industrialization capabilities to design first-time manufacturable products, while retaining ownership of all Intellectual Property. And with our customers bottom line in mind, we use Value Analysis & Value Engineering (VAVE) to identify cost-effective solutions that will result in optimal product profitability.
Scalable, Flexible IATF-Certified Manufacturing
With a global, flexible IATF-certified manufacturing footprint, Jabil is uniquely positioned to support our customers regional manufacturing needs. Additionally, our unique workcell model enables us to quickly support our customers as they scale. This flexible business model, paired with our global footprint, enables our customers to scale their production to fit their needs.
Consistent, Reliable Quality
Bringing breakthrough vehicle electrification technologies to market requires innovative manufacturing solutions that deliver consistent automotive-grade quality. Jabil is investing in critical manufacturing capabilities and robust processes that enable the consistent production of the complex technologies necessary for an electrified powertrain. This includes automated assembly that reduces cycle time, improves quality, and increases production efficiency, as well as specialty processes for manufacturing power and charging technology.
Maintaining and De-risking Supply Chain
Jabil manages one of the largest supply chains in the world, providing our customers with visibility across the entire end-to-end ecosystem. Customers can leverage Jabil's supplier relationships and buying power for cost-effective production of their power and charging technology. Not only that, but our supply chain expertise and InControl software enables us to proactively and responsibly manage the supply chain, and ensure supply continuity even during disruptive events.
Enabling the Future of Hybrid and Electric-Vehicles
Over the last decade, Jabil has worked in partnership with global OEM's and Tier 1's to support development and production of all types of powertrain technology. We're investing in footprint, processes and controls to ensure that we're ready to support vehicle electrification and the mass-adoption of hybrid and electric vehicles. We're focused on producing power and charging technology that not only meets industry standards but progresses the strength of our customers brands.