Kee Wee Ng
Vice President, Supply Chain Management
Kee Wee Ng is responsible for Jabil's global supply chain strategy development and execution for the Electronics Manufacturing Services (EMS) segment, including supply chain digitization and transformation. He oversees a team of more than 100 employees across Asia, Europe, Mexico and the US.
With a wealth of leadership experience in supply chain management, program management and operations, Kee Wee has been instrumental in building multiple highly successful global teams in the various roles that he has held. At Jabil, Kee Wee led several key global sourcing initiatives including Jabil Integrated Solutions and the Technology Enablement Framework, which facilitate seamless collaboration, connect capabilities and empower solutions across Jabil's global supply chain eco-system.
Kee Wee first joined Jabil in 2007 as director of supply chain focusing on supply chain sourcing solutions development and deployment in Asia. Prior to joining Jabil, Kee Wee was based in China where he held various senior roles at another global EMS company. His responsibilities included setting up a greenfield site, program management, business unit management and operations management.
Kee Wee graduated from Singapore Polytechnic with an Engineering Diploma and from the University of London with a Bachelor of Science degree in business administration and management. He also holds an MBA from the Rutgers Business School in New Jersey, USA.
With more than 25 years of manufacturing experience, Kee Wee's rich skill set includes new product introduction management, operations management, global commodity management, commodity engineering, procurement and sourcing. He also has extensive hands-on experience in global team management, human capital management and cross-cultural management.
With a strong passion for social causes, Kee Wee pioneered Jabil Singapore's corporate social responsibility (CSR) program and continues to play an active role in various community outreach activities. Through his able leadership, the site has received recognition from several local charity organizations for its significant contributions.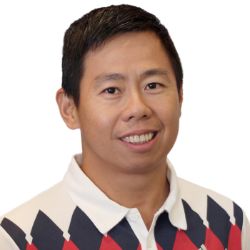 Read The Latest From Kee Wee Ng