Jabil Helps Scale, Speed Completion of COVID-19 Diagnostic Tests
One of the most pressing concerns as the coronavirus continues to spread globally is the availability of test kits. These had yet to exist as recently as November, but now over 100 million COVID-19 tests have been administered across 30 countries, and that number grows rapidly every day.
When healthcare diagnostic brands responded with urgency to develop accurate tests, the challenge then became how to make them widely available as soon possible. Jabil has been up to the challenge, by providing our manufacturing know-how, technology and global operations to scale these mission-critical products with speed and precision.
Manufacturing COVID-19 Virus Diagnostic Tests
Several large global customers have developed test products that determine whether a patient has the virus or antibodies against the virus, and we're proud to support them in their efforts. We have been able to help customers accelerate time to market in several ways, from quick turnaround tooling, to 3D-printed prototypes and parts, to guiding them through regulatory approval processes.
One of our customers is producing tests that will provide results within hours. Our global production lines are manufacturing the core consumables for testing on the product platform and our experts are offering their insight on validation and quality. To meet the burgeoning demand, we have hired and deployed a direct labor workforce to support a 24/7 schedule.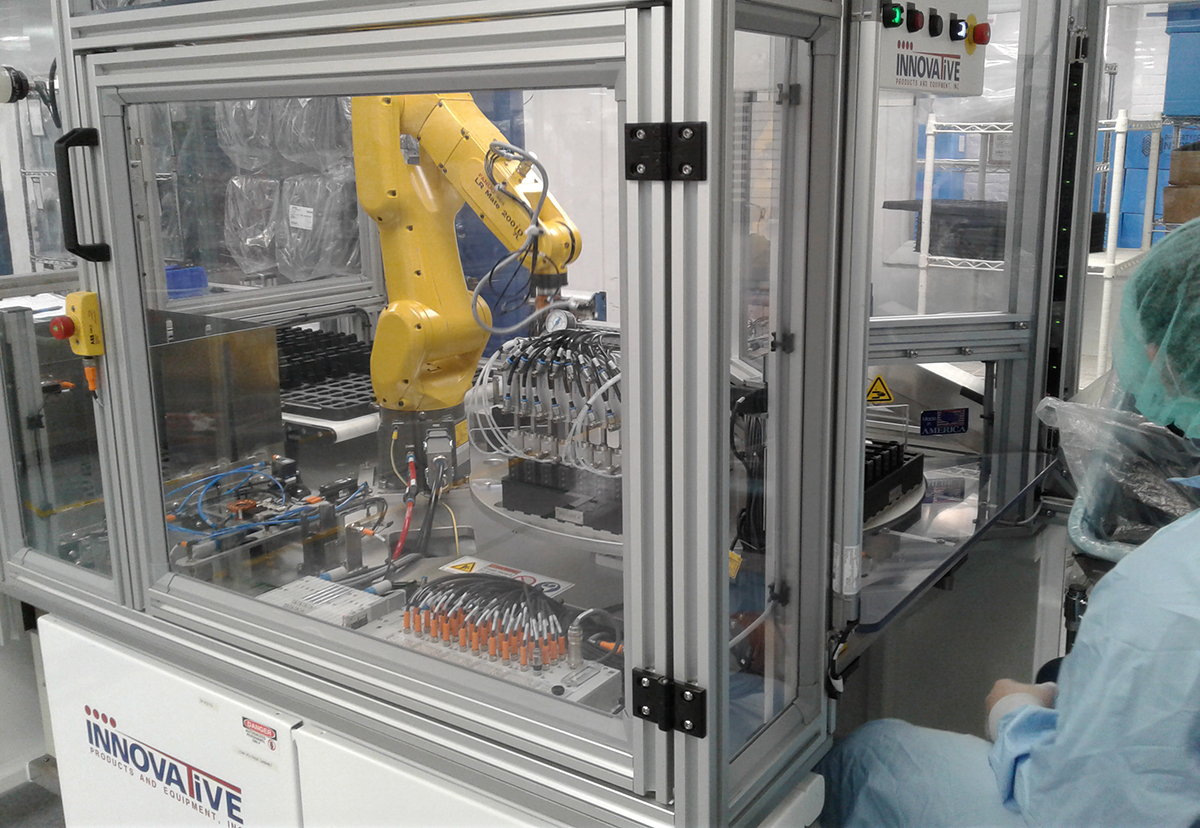 We are making consumable parts for various other COVID-19 test products, including:
Parts for a rapid virus test that can provide results in minutes. We are readying the designs for mass production, which should begin soon.
Parts for a cassette system that is used in COVID-19 testing which required a 300% increase in volume demand. We were able to achieve this within 60 days.
Another customer needed to figure out a way to make nasopharyngeal (NP) swabs – the swabs used in COVID-19 testing – more quickly. Although we didn't have the type of 3D printers onsite capable of making a product with the listed specifications, we consulted with our additive partners and found others that were producing similar items. We were thrilled to make a connection in our network to match the right capability with this crucial need.
Ramping COVID-19 Antibody Test Production
Beyond the test for the virus itself, antibody tests have been introduced that reveal if someone has previously contracted COVID-19 and potentially developed an immunity and are widely needed. Jabil is working with several providers of COVID-19 antibody tests as well to quickly increase the supply of these tests on several different clinical laboratory testing platforms.
Jabil is working with one customer to build machines that can detect if individuals have already had the virus and consequently have produced antibodies. With rapid test throughput, these machines can analyze around 150 tests per hour. This data can then help pinpoint ideal candidates for plasma therapy, which is one therapeutic approach for helping sick patients recover more quickly.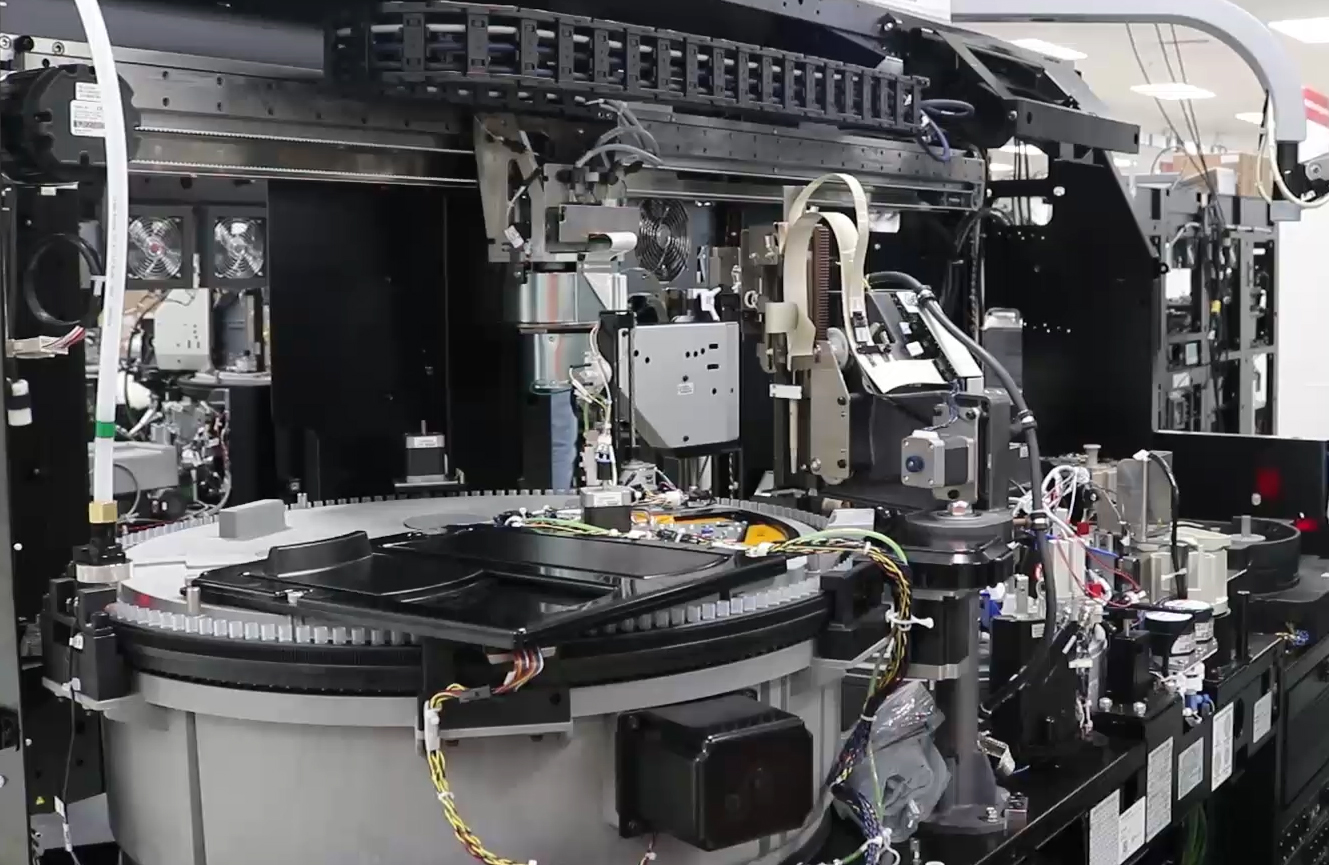 Additionally, we manufacture the single-use reaction vessels and pipettes used in antibody tests for multiple customers across the U.S., Europe and Asia. Our global footprint enables us to regionalize the production to meet local demands. We have successfully scaled production of vessels and pipettes to tens of millions of units per month.
ams and Senova have partnered with Jabil Healthcare to improve the performance and usability of a lateral flow-based test to detect antibodies. This device is accurate, cost-effective, quantitative and provides an objective result that doesn't require user interpretation. These factors make it easy to set up in doctors' offices and other point-of-care locations, making it more readily accessible to the public. To reach manufacturing scale in an accelerated timeframe, ams partnered with Jabil Healthcare.
Our design and development team in Europe is providing innovation at the highest level within a limited timeframe. With our global footprint, regulatory rigor and deep experience in manufacturing electronic components and sub-assemblies for the diagnostics industry, we are supporting the supply of worldwide demand for ams, Senova and their partners who will access this platform. We will be ramping up production of a CE medical-certified, disposable test kit for professional use by September 2020, and ams aims to provision a similar device certified for home use in the future.
Healthcare is a traditionally slow-moving and risk-averse industry, which makes it difficult to rapidly produce and scale new solutions. Change is possible, but it doesn't happen alone; it requires collaboration across departments, companies, governments and more. We are proud to bring our people, technology, expertise and global supply chain to make these critically important tests more available and accessible to contribute to fight against the COVID-19 pandemic.