Precision Mechanics
At the Heart of Small Machines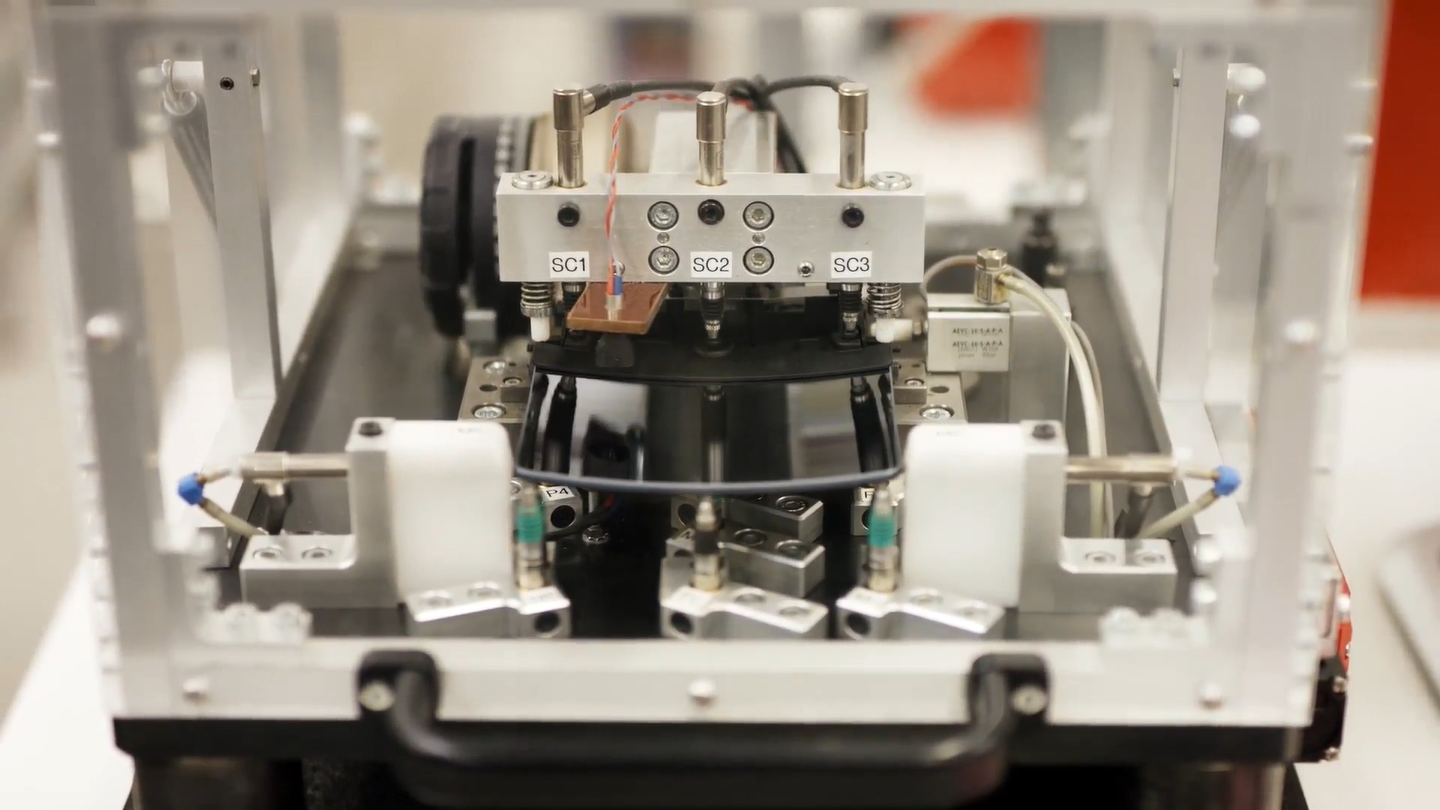 Jabil Precision Mechanics provides the design ingenuity, manufacturing agility and supply chain expertise required to succeed in today's digital economy. No matter how complex or demanding the project, our Jabil Precision Mechanics team can help you solve it.
Products are shrinking, requiring that components shrink or change altogether to fit within new miniature footprints. Precision Mechanics is a core engineering capability that deals with the design and industrialization of miniaturized devices, small machines, components and products for many different industries and applications. Many products that use precision mechanics components also operate under rugged or harsh conditions, making the quality and integrity of the product paramount. Companies doing precision mechanics work in-house often find it expensive and slow because they lack the expertise and manpower to solve design problems efficiently. In order to innovate and meet time-to-market challenges, companies are leveraging Jabil's precision mechanics expertise and experience across a variety of end markets:
Automotive and Transportation

Precision mechanics is not only used in the electronic innovations designed to push the boundaries of technology. In fact, precision mechanics is often used to improve common items in current and older technologies to make them more efficient and attractive to meet the demands of today's consumer. This flexibility of the various applications of precision mechanics give companies new capabilities and services that allow them to compete in established markets as well as engage in the development of future markets such as service robots, healthcare robotics, autonomous driving, smart farming, and more. By partnering with Jabil, customers use our manufacturing expertise along with our global network of suppliers to create products and components that increase the quality of their products while minimizing cost.
Cross-disciplinary Technologies
Precision mechanics is more than just producing smaller components. As a means of production, precision mechanics incorporates a range of technologies that come together to manufacture parts that meet the high demands of consumers and companies alike.
High precision mechanics – the ability to design and industrialize product with tolerance classed between 0.1 – 0.001mm
Kinematic systems – moving mechanics where issues like vibration, wear, climate conditions, and noise need to be managed
Mechatronics – competence where electronics are very deeply integrated into the mechanics
Miniaturized systems – small, robust handheld or body worn devices typically with complex mechanisms
A Proactive Solutions Partner
Jabil Precision Mechanics is a core engineering capability that deals with the design and industrialization of small machines, miniaturized devices, components, and products for many different industries and applications. By coupling rapid prototyping and expertise in designing in order to move mechanics with fine tolerances, companies can deliver innovative products with an accelerated time-to-market. Jabil is uniquely able to bring together the design skills, materials and compliance expertise, and manufacturing experience to build these kinds of components — small, light, thin, and flexible with exacting mechanical and electronic specifications. In addition, our digital supply chain solutions and global footprint ensure the delivery of reliable products on-time and at the lowest landed cost.
With over 30 years of experience, Jabil Precision Mechanics expertise and end-to-end solutions empower the world's leading global brands and new disruptive players to streamline supply chain logistics, manufacture high-quality products and find new growth opportunities:
Increase innovation using industrial design expertise and precision mechanics know-how to optimize products
Lower costs with design and development in close proximity to volume manufacturing and test facilities
Reduce handoffs during product realization lifecycles
Decrease waste through designs optimized for manufacture
Accelerate time-to-market with rapid prototyping using 3D printing for fast design iterations and adjustments
Jabil's Precision Mechanics expertise is located throughout the world.