Cisco Recognizes Jabil with EMS Partner of the Year Award
On Sept. 8th, Jabil was recognized by Cisco with its Electronics Manufacturing Service (EMS) Partner of the Year Award for demonstrating outstanding operational performance in all areas measured within Cisco's EMS Scorecard process and showing excellent customer focus in conjunction with all Supply Chain Operations programs and initiatives. Jabil was one of three companies nominated to receive the prestigious award from Cisco.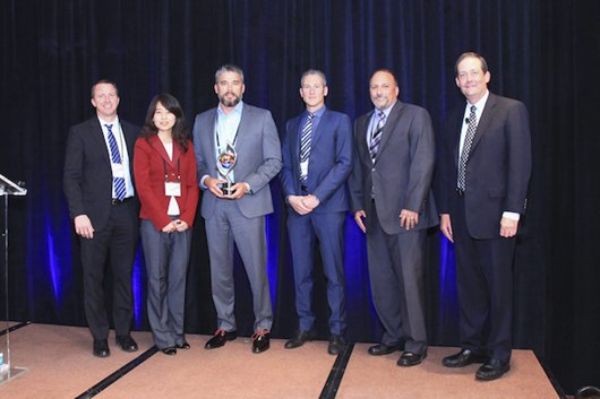 The awards were announced at Cisco's 25th Annual Supplier Appreciation Event, in which the company recognizes the commitment and successes of the very best of its strategic suppliers and manufacturing partners—critical to a complex, global supply chain like Cisco. Held at the Santa Clara Convention Center in California, the event hosted executives from some of the top suppliers in the world.
"The theme for our Silver Anniversary SAE event, 'Celebrating the Journey', puts the spotlight on our continued journey towards Digitization and the tremendous opportunities that come from connecting people, processes, data and things," said Jeff Gallinat, Senior Vice President, Global Manufacturing Operations, Cisco. "Cisco's supply chain has evolved into the recognized leader it is today with suppliers and partners playing an instrumental role in the company's growth, development and success. We've come a long way, but we must continue to evolve, innovate and accelerate." For Jabil, this award illustrates a dedication to maintaining strong supplier relationships.