Monthly Procurement and Supply Chain Newsletter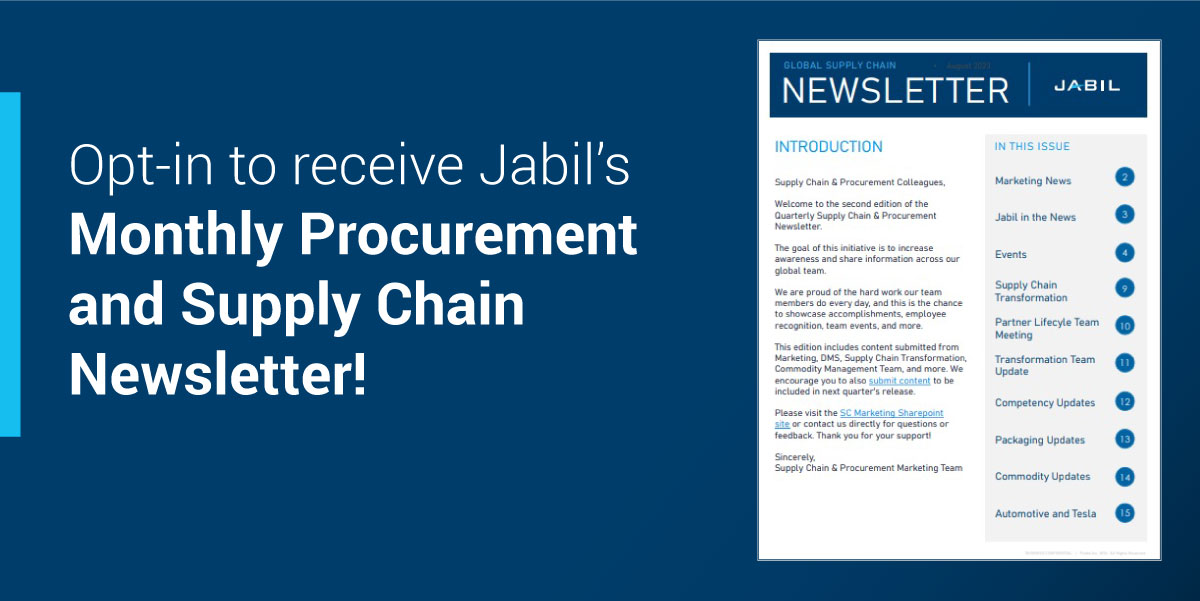 Jabil is one of the world's largest manufacturing solutions providers with experience providing design, engineering, manufacturing, and supply chain services for 300 of the world's leading brands. With a global footprint of 100 facilities across 30 countries and managing a vast network of 36,000 suppliers across 14 market segments, Jabil's expansive reach creates a unique perspective on global supply chains.
With unrivaled access to a wealth of knowledge and data, we're excited to share our unique insights and service offerings to help you address the challenges of procurement, supply chain management, and logistics.
Join our monthly newsletter community and be the first to receive exclusive content, expert articles, and exciting announcements. Don't miss out on this valuable resource - sign up today!