INNOVATING PHARMACEUTICAL DELIVERY SYSTEMS WITH SUSTAINABILIT Y IN MIND
With studies suggesting that potentially as much as 90% of medical waste comes from disposable, single-use components or products, minimizing resource use should always be top of mind. Now, with increased consumer interest in sustainability and a heightened sense of responsibility from medical device and pharmaceutical companies, the healthcare industry is more focused on delivering product solutions that are more sustainable, with reduced carbon footprint – and Jabil is playing its part with new solutions, like the QfinityTM Auto Injector platform.
The Qfinity device features a reusable drive unit and a small single-use, pre-filled cassette. The cassette is made up of just four plastic parts, significantly reducing the disposable plastic parts when compared to traditional single-use auto injectors (in which the entire unit is discarded to landfill after being used only once). Adding to this is the fact that each device delivers up to 100 injections. In addition, the electronic hardware of the connected version of the auto injector is housed within the reusable drive unit, reducing the consumption of electronic components.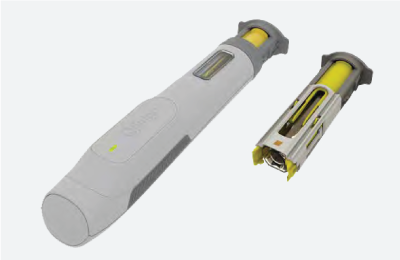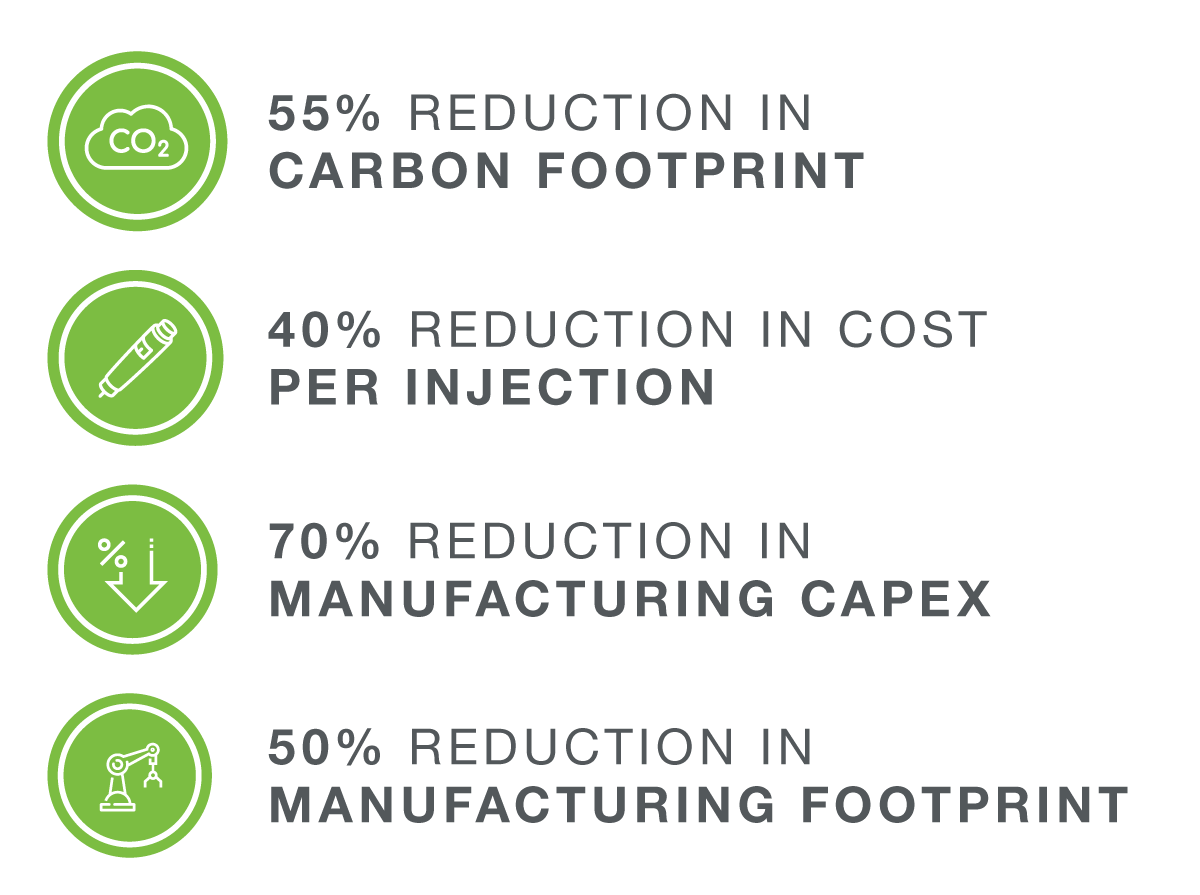 In comparison to the traditional single-use auto injectors on the market today, this thoughtfully designed device brings numerous sustainability benefits. The material reduction is of the magnitude of around 55 percent for a reusable autoinjector. In addition, there is a smaller, simpler, lower cost manufacturing/assembly footprint, as well as a lower carbon footprint to build and maintain such a facility. The smaller product footprint also reduces the carbon footprint of cold chain storage through the supply chain. Reusability drives lower cost per injection by as much as 40 percent by some estimates.
Jabil's Qfinity device is a simple, spring-driven, reusable device for use with a variety of drugs including larger volume, higher viscosity medicines. With this platform, Original Equipment Manufacturers (OEMs) can skip the costs and delays of research and development, freeing resources for other high-value priorities and go straight to market with a validated device. It's a simple, intuitive AND reusable solution.