Engineered Materials
End-to-End Custom Material & Resin Capabilities
Enhancing Polymers through Formulation & Compounding
We bring deep expertise in polymer science with proven manufacturing rigors ensuring materials and products perform as expected. From material creation and platform selection, to validation and certification, and production at scale – Jabil is your safe set of hands from design to dust.
From formulation and compounding, to conversion and production. One location, under one roof, for quick turnaround with custom materials being created in weeks instead of months.
Material Innovations from Beaker to Box
The engineered materails team aligns materials to meet each customer's unique requirements, validating how each material is applied for specific industries, applications, and manufacturing processes. Our material experts understand which materials will meet the product requirements while maintaining industry certifications.
Polymer Technologies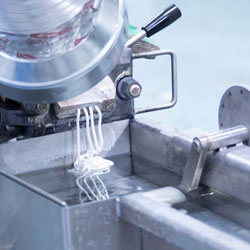 We prioritize polymer science and have created a set of technologies that elevate traditional resins with improved performance characteristics across additive and traditional manufacturing methods.
Learn More
Polymers & Composites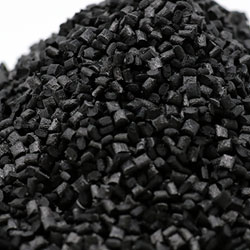 Our engineered resins have been designed to meet a variety of applications and specifications while offereing a range of custom variations that allow customers to meet peformance, lightweighting and sustainablity goals.
View Products
Jabil's Materials Innovation Center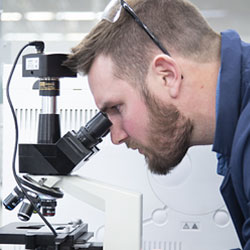 Our Materials Innovation Center in Chaska, Minnesota delivers complete 3D printing solutions under one roof, encompassing polymer formulations, compound development and ISO 9001 Quality Management System (QMS) certification. This Materials Innovation Center fills a void in the additive materials space by developing custom additive materials. These materials have unique properties to meet the specialized needs of customers, from flame retardant to lubricated and UV stable, expanding both the applications and offerings currently available for use in additive manufacturing.
Learn More