Jabil Dublin uses STEM Outreach to Empower Students
As careers become more dependent on science, technology, engineering and math, incorporating "STEM" programs into school curriculums is essential, as it aims to prepare students with the skills needed to solve problems innovatively, make sense of information and learn how scientific methods can be applied in everyday life.
Rachana Agrawal, human resources generalist, realized how important it was to bring Jabil's skills and resources to Dublin schools to spark interest in STEM and empower Ireland's future workforce with the goal of inspiring students to use their STEM knowledge within their future careers- not because it's necessary, but because they find it enjoyable.
The steps were not easy, Rachana created proposals, organized meetings with management and local schools and completed an extensive application allowing her to work with children. The last step was to design and implement a program in collaboration with teachers that can be included within their curriculum.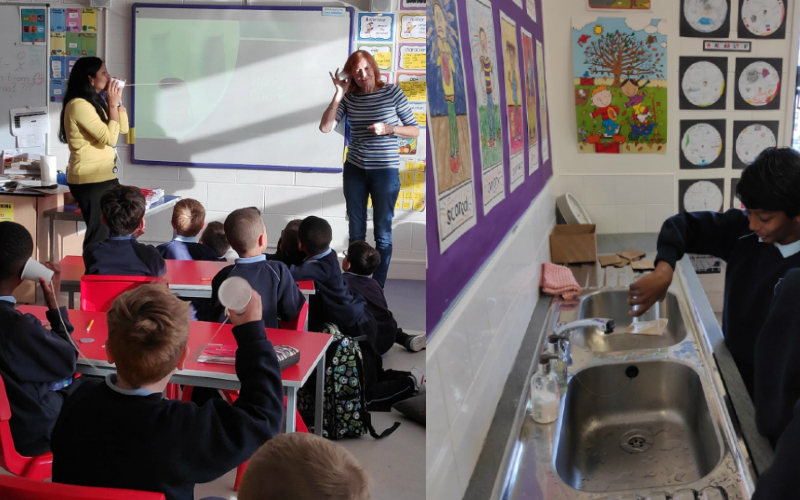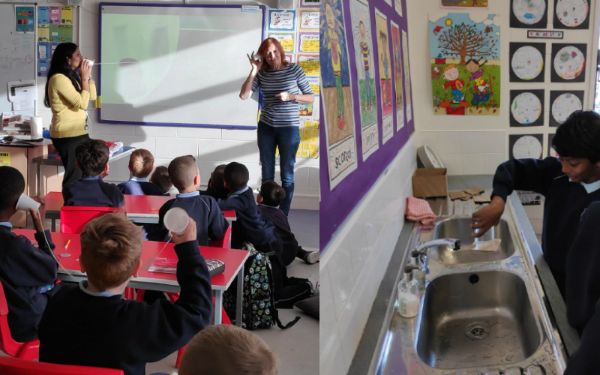 These interactive learning sessions give the students a deeper understanding of topics such as atmospheric pressure, genetics, sound mechanisms and bridge-building mechanisms. "Students were able to relate daily life experiences using science within the activities. These creative methodologies made the students enthusiastic and motivated to continue learning," said Rachana.
The result? A three-day program that connects practical and creative experience related to STEM topics based on the student's ages and interest levels.
Rachana plans to organize an engineering week celebration in other Dublin schools to continue engaging students creatively with STEM topics. Her long-term objective is to support Ireland's future workforce needs by continuing these classes throughout the year to gain interest from additional local schools in the process.
Jabil Cares, our community outreach and volunteerism platform, supports localized efforts around specific causes related to Education, Empowerment and the Environment.