Celebrating Black History Together
February is Black and African American History month, an annual celebration that recognizes the many achievements and contributions that Black and African Americans have made in the United States. This month serves as a great reminder for us to continue to learn more about Black history, engage with the local community, and advocate for underrepresented groups. As Black History Month comes to a close, we want to highlight the work done at the Jabil St. Petersburg, FL sites.
Learning Locally
Earlier this month, Fred Hearns, the Curator of Black History at the Tampa Bay History Center came to Jabil St. Pete to teach us about the Black History of the local area. Through his engaging and emotional session, employees learned more about the movements, protests and leaders that defined the civil rights and desegregation eras in the surrounding community. As part of the event, tickets to the Tampa Bay History Center's Black History Month Reception were raffled to attendees. At the reception, employees got the opportunity to celebrate community champions, preview a new exhibit about local Black history, and learn more about the unique heritage of Black Americans in the Tampa Bay area.
Recognizing Community Heroes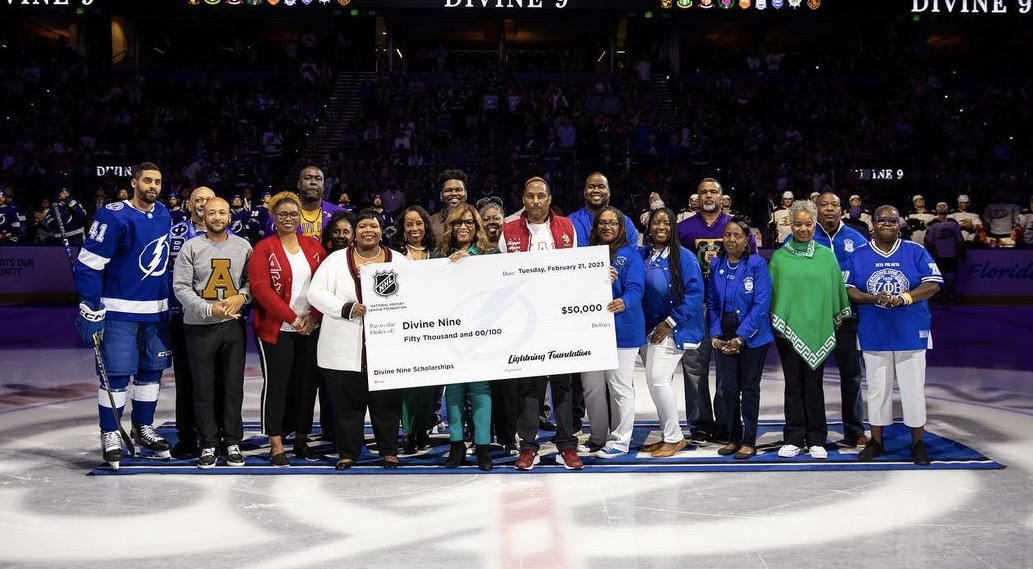 Later on in the month, Jabil, alongside the Tampa Bay Lightning Foundation's Community Hero Program, honored the National Panhellenic Council (Divine Nine), a council consisting of nine historically Black and African American sororities and fraternities, to recognize their legacy of profound commitment to community service. The Lightning Foundation recognized these organizations with a financial grant of $50,000 to support their efforts, and Jabil was proud to host and celebrate them in our sponsored suite. Jabil employees who are also proud members of the Divine 9 joined our heroes in the suite to celebrate this astounding accomplishment.
Supporting Education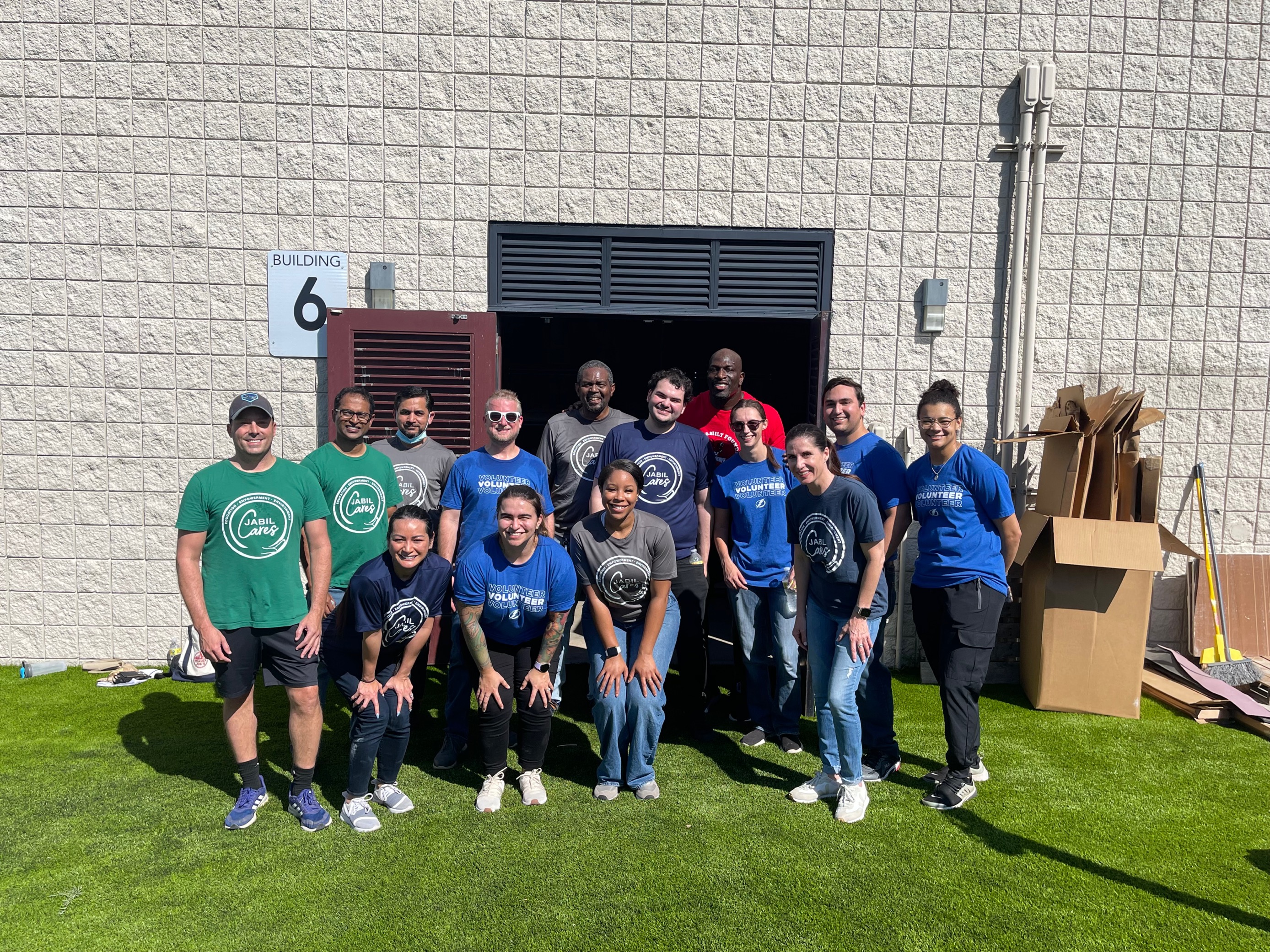 In honor of Black and African American History Month, Jabil Cares partnered with the Tampa Bay Lightning and the Bullard Family Foundation to conduct various volunteer activities at Sligh Middle Magnet School. Sligh Middle has a 61% student population that identify as Black and African American. Throughout the day volunteers took part in painting a Black History-inspired murals; supporting school staff by cleaning and organizing; being judges for a spoken word contest with students; and leading a career panel. The students and volunteers thoroughly enjoyed their time together.