Celebrating International Day of Persons with Disabilities
Throughout the year, Jabil employees are empowering individuals with disabilities by working to build and promote an inclusive workplace for all. As we recognize International Day of Persons with Disabilities on December 3, we want to highlight some of the work being done across our sites.
Power of Partnerships
For the last year, Jabil Clinton and Jabil Devens have partnered with experts in the field through the Massachusetts Rehabilitation Commission (MRC). MRC promotes empowerment and encourages the pursuit of independence and employment for people with disabilities in their local community. Clinton and Devens have utilized this partnership to recruit and hire employees with disabilities, as well as provide continued on-site training for employees to have successful careers. To ensure all employees receive equitable growth opportunities, site management also participated in training on how to best support employees with disabilities and create a safe workplace.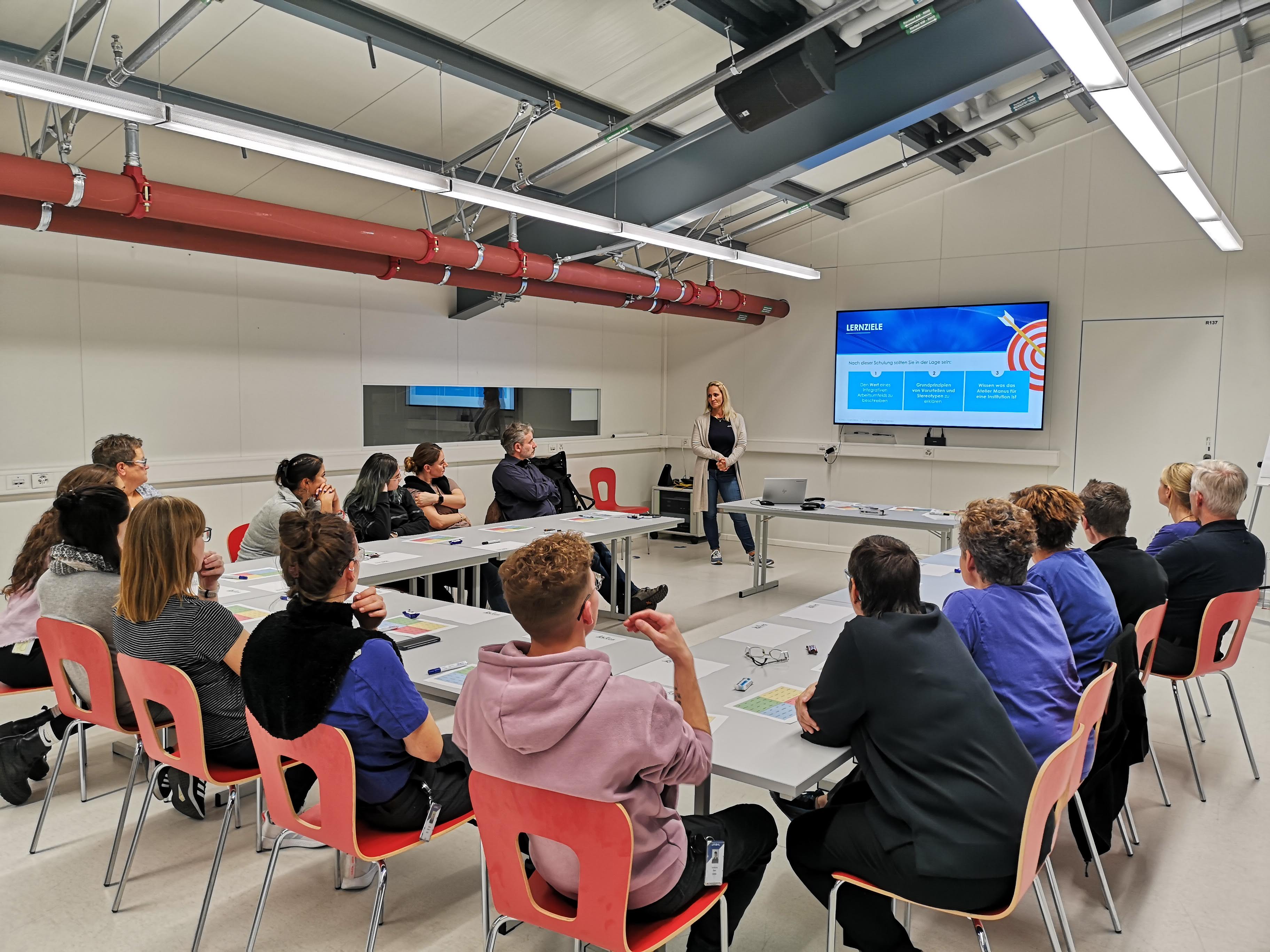 Similarly in Europe, Jabil Raron began a partnership in the last year with Atelier Manus, a local Switzerland foundation that focuses on the promotion of the professional and social development of people with disabilities. This collaboration led by Joana Lenhard, Jabil human resources manager, and Kaspar Häni, Jabil Lean and PMO manager, is increasing awareness specifically around intellectual disabilities. Working with the Foundation has increased the site's diverse talent pipeline, expanded their perspectives and provided insight into best practices around disability inclusion.
During a recent diversity, equity and inclusion (DEI) workshop on unconscious bias and disability inclusion, employees learned about the benefits and mission of this partnership with Atelier Manus. This included learning about inclusive practices and understanding how their commitment to providing professional opportunities for people with disabilities enriches Jabil's workforce.
Creating a Culture of Inclusion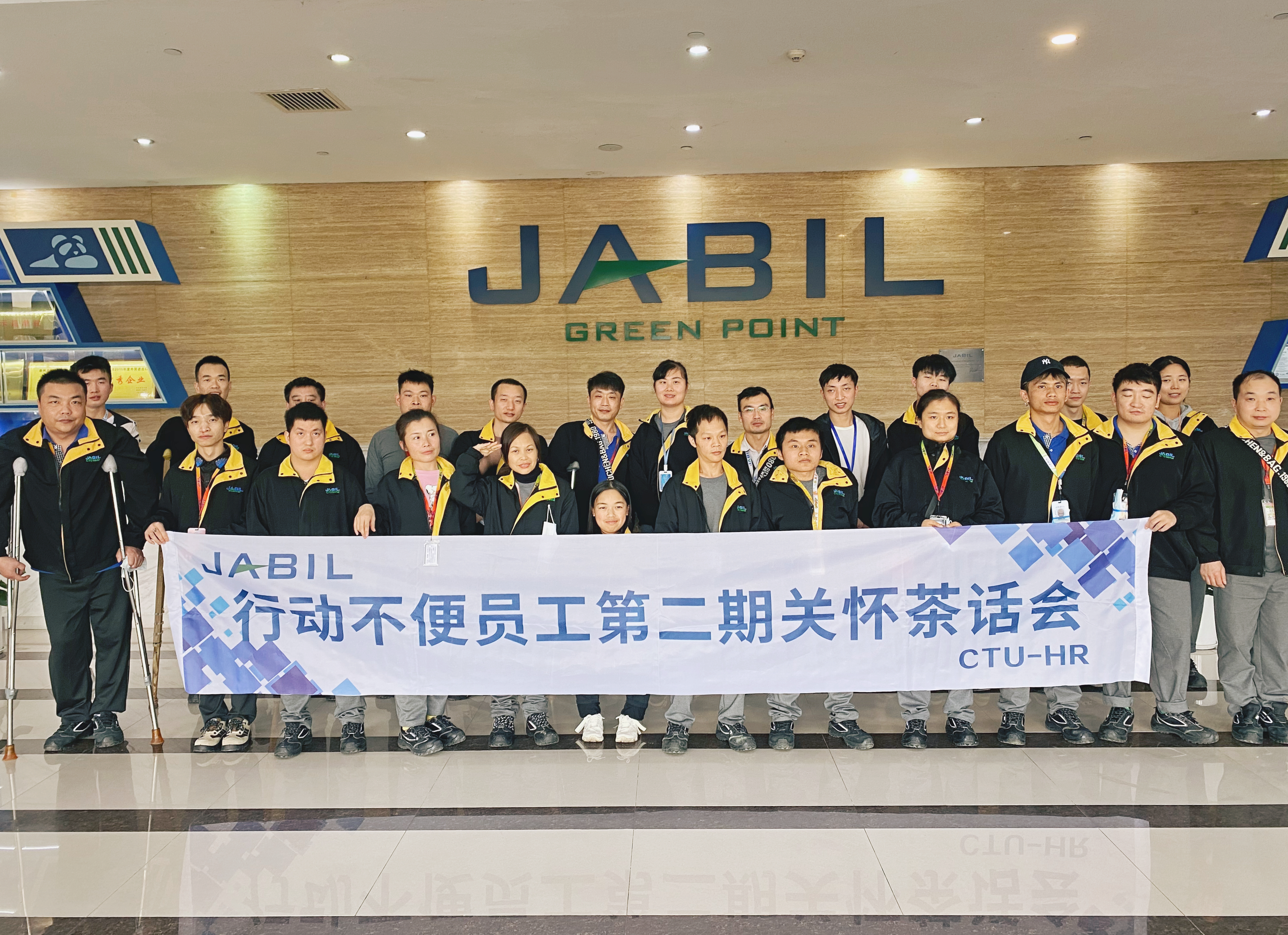 Jabil Chengdu has a wide range of disability inclusion programs that support hundreds of individuals and help them reach their full potential. The team in Chengdu has continuously prioritized an increased sense of belonging through their "Tea Talk" events for their persons with disabilities employee committee. The goal of these events is for employees to have a platform for open forum discussion amongst one another and site HR about their work and life experiences. By providing a dedicated, safe space to facilitate these conversations, it creates an environment where individuals are understood, valued and appreciated.
To support the needs of their site and recruit a more diverse talent pool, Wuxi recently partnered with a local organization, Wuxi Liangxi Persons with Disabilities Federation. The local talent acquisition team hosted an event in collaboration with this agency to promote career opportunities at Jabil and learn more about their potential for growth and development within the company. "It was such a meaningful experience to me to join this hiring event," shared Sierra Yu, employment and recruiting specialist. "Physical disabilities should not be a barrier."
Inclusivity through Communication
To recognize International Day of Sign Languages, Jabil Chihuahua offered sign language training to nearly 100 employees to enhance their communication skills with their colleagues who are deaf or hard of hearing. They partnered with a local organization, Instituto Chihuahuense de Lengua de Señas Mexicana A.C., who provided a four-hour training session to learn the basics of sign language. "The class was excellent. Now, I can say hello or thank you to my friends and colleagues," shared Imelda Prieto, Jabil Chihuahua.
Jabil Dominican Republic also integrated a sign language training program into their sites, which is available to any employee to expand their communication skills and build a sense of unity across colleagues of all abilities. In addition to this, they celebrated "the month of the deaf," where employees were able to participate in an activity, represent Jabil and show their support for the deaf community.
From the Jabil learning opportunities created to the external partnerships built, our employees are dedicated to building a culture of belonging for all – with all types of abilities.
These external partnerships, training sessions and programs move Jabil forward to be a more equitable workplace. Our differences make us better, which is why we are committed to a workplace where everyone is psychologically and physically safe to be authentically themselves.
December 3 is the annual observance of the International Day of Persons with Disabilities (IDPD). Established in 1992 by the United Nations, IDPD is observed to create awareness, break down barriers, promote the well-being of people with disabilities in all aspects of life and advocate for inclusivity around the world.