Celebrating Pride Month: June and Beyond
June is Pride Month and now, as well as year-round, we are proud to recognize our LGBTQ+ (Lesbian, Gay, Bisexual, Transgender, Queer and the sexual and gender identities not explicitly covered by the acronym) community. Although this month has U.S. origins, Jabil sites around the world observe and support Pride Month to raise awareness. Throughout the year, employees have organized events to respect and celebrate the achievements of those in the LGBTQ+ community.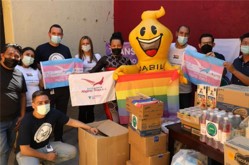 Jabil Guadalajara has embraced celebrating Pride Month by hosting a conference dedicated to gender transition training for HR managers, as well as both indirect and direct labor. The gender transition training has been implemented to create a more inclusive environment where all employees can be their true selves. The site has also participated in Jabil Cares activities to donate to non-profit organizations dedicated to serving people who are transgender, including Red Mexicana de Mujeres Trans (Mexican Network of Trans Women).
Jabil Taichung held its first LGBTQ+ event where over 300 employees joined across five sites to celebrate inclusivity and echo the spirit of diversity, equity and inclusion across the Taichung sites. The event was created to focus on giving employees an understanding of the meaning of Pride, how to be an ally to the community, explaining LGBTQ+ history in Taiwan, and overall showing their support. This initial event was very well received, engaging employees to create a positive workplace for all.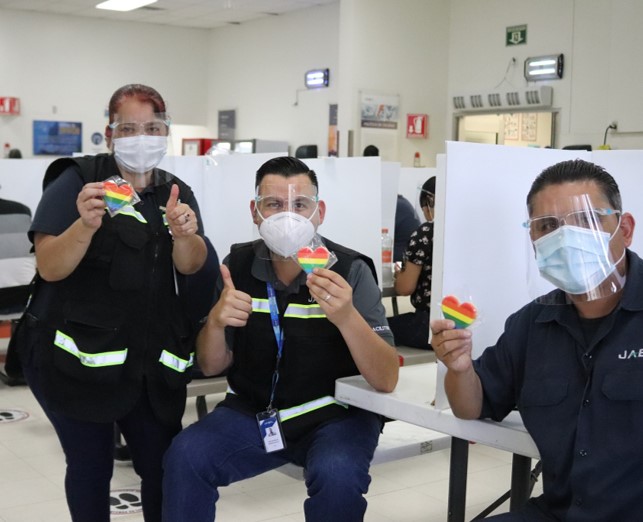 Jabil Baja has completed a variety of activities to celebrate LGBTQ+ employees through leading inclusive learnings, as well as providing resources by sharing podcast and article recommendations to raise awareness and education. They have also donated to Unión Trans Tijuana A.C. (TJ Trans Women Community) to support transgender women in their local community and tie their Jabil Cares efforts into empowering the LGBTQ+ community.
At Jabil, we are committed to being a place where everyone is psychologically and physically safe to authentically be themselves.