Clare Dowdalls: 2018 STEP Ahead Honoree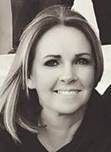 On March 1st, the Manufacturing Institute announced the 2018 STEP Ahead Awards, which included two honorees from Jabil. Each year the STEP Ahead program recognizes women across manufacturing who are bringing positive change to the industry. One of the Jabil Joules recognized for her commitment to inspiring other females in the field is Clare Dowdalls.
As General Manager, Clare has enjoyed a diverse career with Jabil, who started at the company in 1995 as a shop floor operator. Fast forward 23 years, she's now a respected leader, working on the cutting edge of a new product incubation at Jabil's Great Oaks facility in San Jose, located in California's Silicon Valley. Over the years, Clare found her passion lies with attracting, developing and maintaining a strong talent pool within Jabil, making it a top priority, as a leader.
Aligning her work with the Jabil Joules' focus areas of Mentor and Connect, Clare has led by example over the years and used each new responsibility as a way to make positive change. "Clare has made it her personal goal to help advance the careers of her team members," Vice President of Operations for the Americas, Roger Shahnazarian, said. "Her journey to leadership and her infectious energy has inspired many of her employees to grow and be successful – they see her as a pioneer of change, saying 'She did it, and so can I!'" Under Clare's guidance, employees like Luis Macias – who progressed from the warehouse supervisor to a business unit manager – and Janeth Zapata – who went from working on the shop floor to a planning manager – have reaped the rewards of Clare's strong leadership.
Mentoring her team to be the best version of themselves, Clare demonstrates the importance of building up others, so her entire team, department, plant and the company, can be successful together. "Clare's improvements to the processes and employee environment has greatly increased productivity on both the manufacturing floor and supporting departments," Shahnazarian said.
Her desire to connect and inspire others is not only limited to the work environment but also is exemplified in her work in the community. Clare regularly volunteers at local homeless shelters, adopts underprivileged families around the holiday season and supports a local alcohol awareness project to provide counseling services to those in need. Giving back to those around her is what makes her stand out as a wonderful leader and an inspiring Joule.
Congratulations, Clare, and thank you for being an inspiration to Joules around the world!