Crossing a Career Bottleneck
Crossing the job bottleneck, or moving past a stage of your career where progress is impeded, is no easy task. Whether it's changing functions, teams or titles, there are many things to be considered, including gaining new skillsets, taking on new projects or connecting with diverse people in the organization. It may seem intimidating, but the important thing to know is that you don't have to do it alone.
It's About Partnership
Good partners – whether professional or personal – have the same goals and rely on one another for success. They could be a friend, neighbor, family member, peer or manager. Using these partners, or teams, at work can in turn help your career growth, and I've seen it happen in my career.
Our finance team was supporting a business sector separate from our plant to provide various financial assistance to find a solution to help Jabil as a whole. We organized a new team in cooperation with the business unit and overcame many obstacles, successfully implementing new tax and compliance systems that would benefit customers. And that couldn't have been done without a strong, supportive team.
When you work together, it's a win-win situation. Aligning your personal goals to a larger team's goals can help you contribute, as well as influence, big-picture achievements that you can't accomplish your own.
If your team succeeds, you succeed. But, in order to achieve that goal, you need to be a good partner in return.
How to be a Good Partner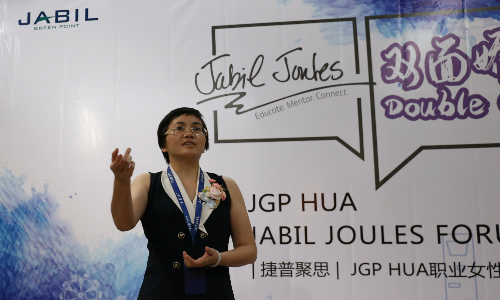 To be a part of a team and have a successful relationship with those you work with, it's important to seek support and guidance from subject area experts. You need to build strong relationships with people outside of your direct project group to broaden your understanding and experiences.
The essential part of teamwork is working together and recognizing that everyone on the team has diverse backgrounds and specialized knowledge to share.
For example, I always enjoyed drawing and art, wanting to be a costume designer when I was younger. Many people might not know that about me, given my career in finance, but with this unique part of me, I can provide creative, out-of-the-box ideas with projects.
Being part of a team requires accountability and working with integrity, making you responsible for the team's success, which in turn, provides you success in your career. With a strong support group around you, the chance for leadership positions will open and you can cross the job bottleneck, taking your peers with you.