Females Drive Manufacturing Innovation at This Year's Deliver Best Practices Competition
The Future of Manufacturing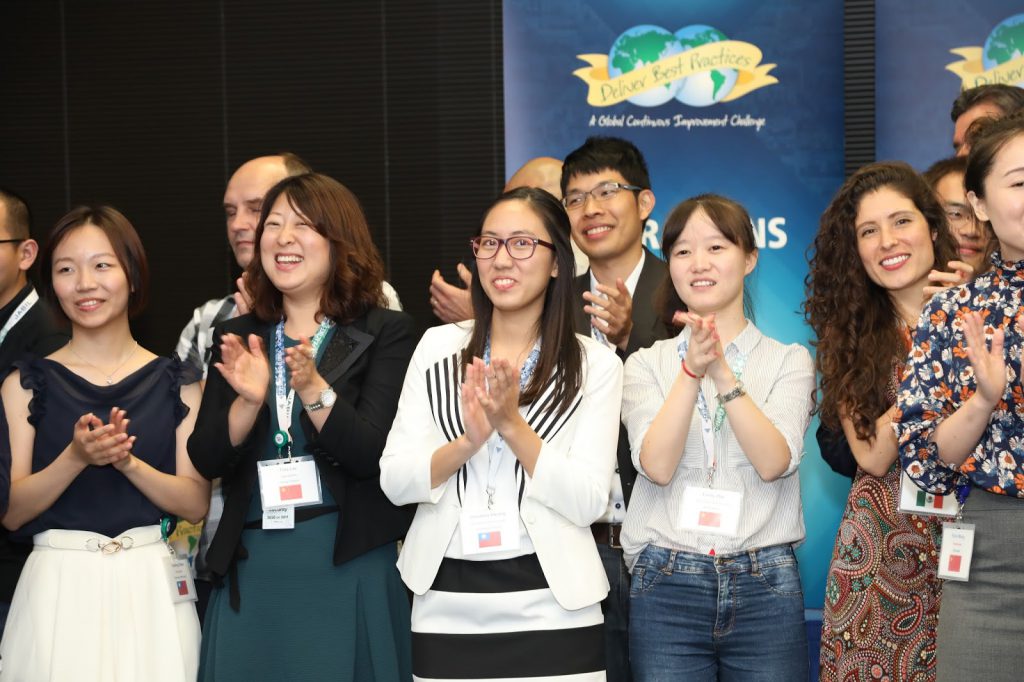 Jabil's culture of diversity was on full display at this year's Global Deliver Best Practices competition, the company's annual continuous improvement and innovation challenge. It was clear that women at Jabil have an important role driving the future of manufacturing: Of the final 12 projects that presented to Jabil's executives during the 2016 grand, eight of these projects were presented by women. This highlights the massive contribution that women at Jabil have on driving the future of manufacturing and innovation.
Manufacturing has changed significantly over the past century, and so have the faces of manufacturing. Jabil is adding to changing the perception that manufacturing is not just formen anymore. In the past, many females have been at the core of life-changing inventions and innovations. Josephine Cochrane was responsible for the creation of the dishwasher in 1886. Mary Anderson invented the windshield wiper in 1903 and Melitta Bentz was a German housewife who invented a coffee filter system in 1908. These are just a handful of revolutionary inventions that have been the result of females driving innovation. As decades have passed, the power that females have in influencing manufacturing and innovation has increased. Manufacturing presents many advantages for females, including opportunities for challenging the norm, setting a diverse example for the future workforce and making a difference to the future.
2016 Female Finalists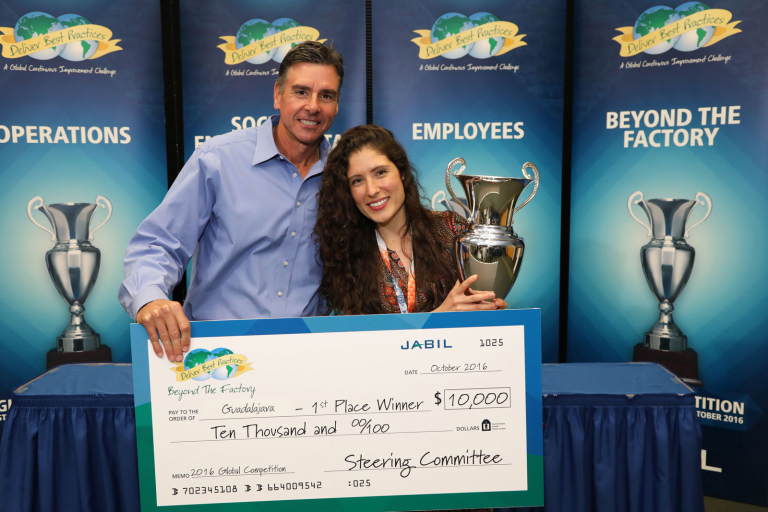 At this year's Deliver Best Practices competition, it was not only an achievement for Jabil to witness the presentations of projects that are pushing the future of manufacturing, but an achievement to see so many females presenting the projects that have made a difference at their sites and across Jabil. These are just a few examples:
Lesly Carpinteyro Menéndez, Industrial Engineer at the site in Guadalajara, Mexico presented her team's project "Design Catalog" that won first place in the Beyond the Factory category. The team developed a Catalog of Designs on their intranet that offers new ergonomic and standard designs that each operator can choose from to fit their needs. This project realized a tremendous cost saving by standardizing the workstations and workshop equipment.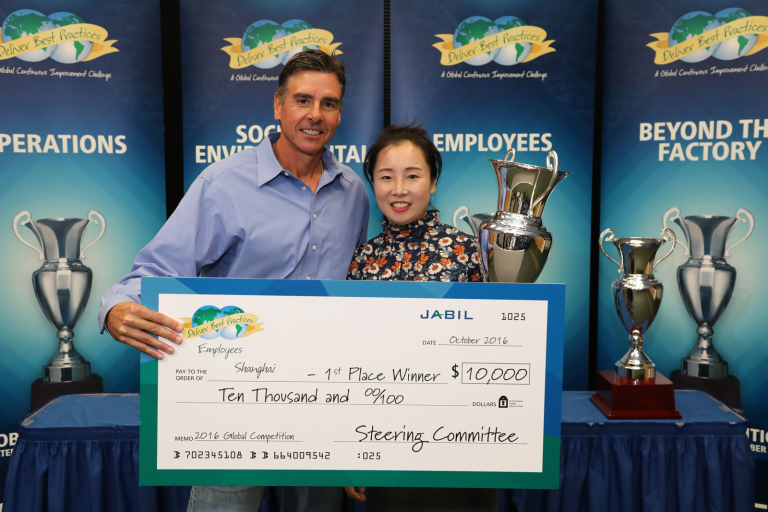 Flora Wang, Human Resources Training Specialist in Shanghai, China presented her team's project "Transformation to a Bright Future-Direct Labor Development Program" that won first place in the Employees category. The team developed a new program for their production workforces' career development to enable more career progression. This resulted in reduced labor turnover and increased employee satisfaction.
Shatina Hwang from Taichung Tooling, Taiwan showcased her team's project "Utmost Innovation, Least Copper." This project was successful in developing an innovative process by modifying the machining equipment that reduced the process from seven to two steps. Thanks to that, they were able to successfully eliminate all copper usage and significantly improve the manufacturing process.
LC Yau, Purchasing Manager at Jabil's site in Wuxi, China presented her team's project "One Stop Solution." The goal of this project was to improve working efficiency, flexibility and reduce lead time. The team achieved their goal by creating a catalogue database and bill of materials list which resulted in reduced waiting time and zero waiting time for repeated orders.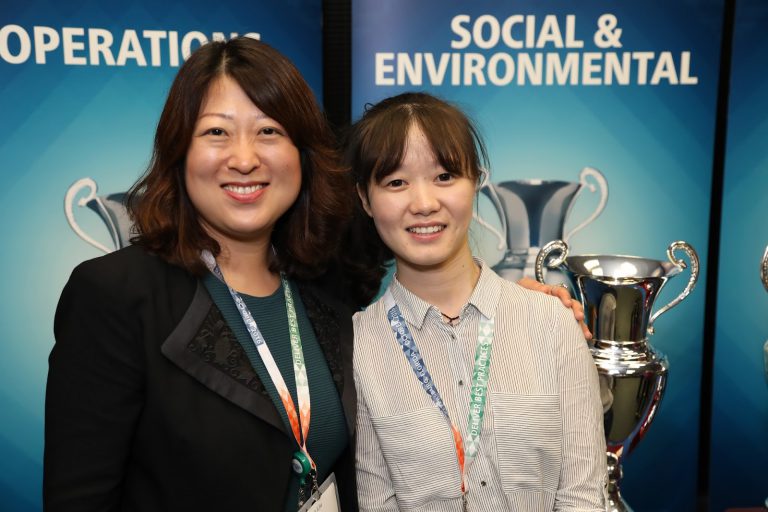 Roisin Macentee, Senior Value Stream Lead and Site Environmental Lead at the Nypro site in Bray, Ireland lead the "Zero Waste to Landfill, 90 percent Recycling" project team. They increased the general waste recycling level to 90 percent by eliminating waste into the landfill and increasing the use of the regrinding process. As a result, Bray has not sent any waste to the landfill in over two years.
Tina Liu, Business Unit Manager at Tianjin Plastic, China was the team leader for their finalist project "Innovation! Smart Gluing Assembly Line." This project was successful in reducing gluing manpower by 70 percent and provided a healthier and more ergonomic work environment.
Yenling Chen, Finance Transformation Team Specialist at Taichung Stamping, Taiwan lead their team's project "Finance Produces More Than Just Numbers." The team designed a tailored skill development module for employee training and created a development framework. The team conducted surveys and interviewed employees and then designed a skills based module according to their needs.
Deliver Best Practices has given female innovation drivers at Jabil the opportunity to show how diverse and talented they are. These ladies are a snapshot of females who drive the future of manufacturing at their sites and across the whole of Jabil on daily basis.