Ignore Assumptions and Persevere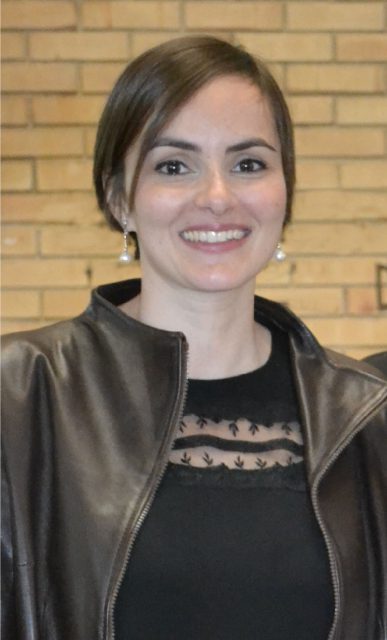 Globally, only 15.6% of engineering students are females (Catalyst, 2018), and just under one-third of those employed in the research and development (R&D) field around the world are women (Catalyst, 2016). However, Núria Gauxachs is defying those odds and encouraging those around her to follow her inspiring lead.
As an R&D Engineer at Jabil's Blue Sky facility in Tortosa, Spain, Núria demonstrates diversity by being a unique representative of the engineering field. "When I was a child, I didn't know what I wanted to be when I grew up," she said. "All I did know is that I loved science. And I knew I was going to make a difference." While she was in high school, Núria enrolled in the technology specialty courses and found herself the only girl in class. "I was lucky in that my instructors treated me like just another student in their class, and my peers did the same – there wasn't attention brought to the fact that I was the only girl," she remembered. This helped Núria focus on building up her resume and growing her abilities rather than focusing on any gender differences.
As a mother of two, her advice to parents, educators and mentors is to focus on empowering a child's ability and not focus on gender, saying, "If we think males or females are different, then they will be different. Instead, I teach my children a general rule: don't pay attention to any type of prejudice or assumption of you, just persevere, and you will be able to accomplish whatever you want in this life." Núria's passion and dedication extends to those around her, from teaching test preparation classes in mathematics and technology in the hopes of inspiring the next generation of engineers to supporting her peers' goals in the hopes of building an empowered team: "Núria stands out because of her personal qualities and professional standards, and her work helps bring success to Tortosa Blue Sky's mission. That's the inspiring example she leads," said Sergi Moñino, plant lean six sigma manager.