Jabil Joules Pune Hosts First Power Hour Featuring Nitu Sinha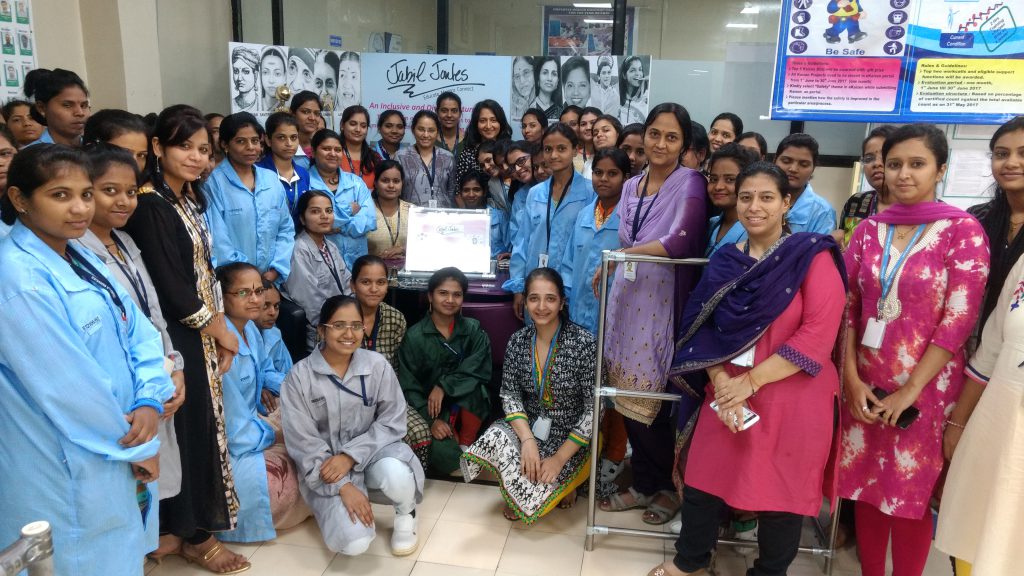 Nitu Sinha, Senior Business Manager, spoke about work-life balance at Jabil Pune's first Jabil Joules Power Hour.
Career at Jabil
Nitu Sinha joined Jabil as a Logistics Supervisor in 2008 and is now a Senior Business Manager. She believes her passion and hunger drive her success at Jabil.
Nitu is also quick to credit others, "I cannot do anything without the team we have created," said Nitu. "We are working with a global customer and it requires a lot of dedication, diligence and sacrifice."
Nitu made an internal career switch in 2011, moving from logistics to one of the business units (BU) as a Customer Service Administrator (CSA). From a modestly-sized business, it has grown immensely over the years and now includes two sites, which are supported by a 460-strong team.
Work-Life Balance
As with most successful people, Nitu's triumphs have come with some sacrifices. She began traveling for work when her daughter was just seven months old. Today Nitu still happily continues to travel and says she can do so because she has a strong support system at home. Nitu said, "As a woman, we must be able to have work-life balance if we want to pursue our career and it is imperative that we take the right decision and prioritize."
Nitu encourages other women to make sure that they are taking adequate time away from work to spend with their family. "I personally ensure that we take two to three holidays when my child has days off in school, so that we, as a family, get time to spend together traveling and experiencing rich flavor of different cultures, weather, food and languages," she said. She also commented that having a supportive spouse at home, an understanding and independent child and an energetic team at work allows her to focus on the opportunities presented in her career.
Volunteerism
Outside of work, Nitu is an active member in the community in Pune. Her team organizes runs through the community to pick up trash and plastics. She believes it is essential to send the message to the community that we need to start keeping our communities clean, not just our homes. Her team also participated in a United Nations project to clean the Mula riverside, where they collected eight tons of trash from the river in Pune.
Nitu and her team are associated with a local rehabilitation center for kids where they donate milk every month and spend two hours bi-weekly interacting and playing with the kids.
"I feel very blessed to have such a great team and family and am very proud to work with Jabil," Nitu said. " I never feel restricted to do an initiative and it is a place where I enjoy my work, but it also gives me the flexibility to ensure I am getting my family time in as well."
Congratulations to Nitu and to Jabil Joules Pune on launching and hosting a Power Hour with an inspirational leader.