Jabil Kuatro's Olha Omelianenko Inspires Local College Students
Currently, women make up only about 30 percent of the information and communication technologies (ICT) field in Europe – an industry with about 7 million people (World Economic Forum, 2018). With similar trends across the globe, including the United States where women hold a little over 25 percent of information technology positions (NCWIT, 2018), females currently in the field are jumping into action to positively impact the future of the workforce.
Jabil Joules across the globe have taken this as an opportunity to connect and educate others in their communities to help diversify the workforce, and in Kharkiv, Ukraine, one of Jabil Kuatro's employees is doing just that. Olha Omelianenko, software developer and design engineer, was invited to present at "Women in IT" organized by Hillel, a local technological college. The event featured a panel of women in Ukraine's ICT community, from development directors to software engineers, who provided inspiring experiences and ideas on how the industry could benefit from more female representation.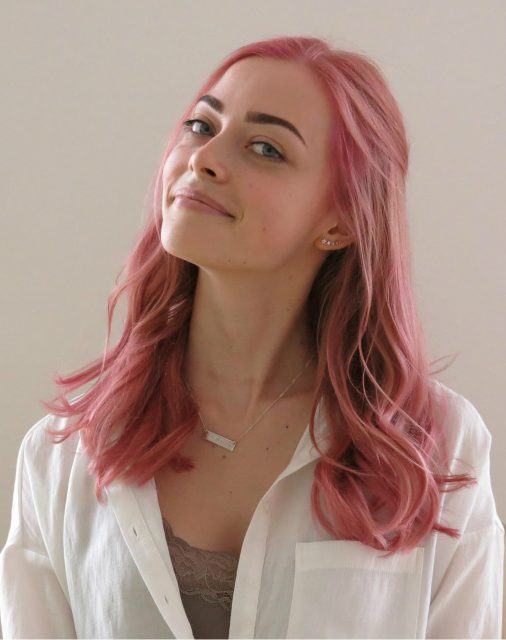 Olha shares with the Joules community her thoughts on why it's important to educate and mentor the next generation of female ICT employees:
How did you start your career?
Olha: Actually, it wasn't a difficult decision for me because my whole family works in the technology field, so it was a very natural career path. However, not everyone has that source of inspiration. That's why if someone has even the slightest interest in ICT, I am a proponent of just going for it. For all those women who don't have that familial connection to the field, I say: don't be afraid to start. Leave any negativity and stereotypes behind. It isn't an easy thing, but when you are inspired, you can do a lot with that passion.
What lessons did you learn along the way?
Olha: I read a lot – books, guides, case studies – but I didn't make a habit of practicing the things I was learning. That was my main mistake, and I still continue to remind myself of that. Practice, practice, practice.
How can women be successful in the field?
Olha: In my opinion, to stay 'on top of things' and pursue a successful career in technology, women should take a few things into consideration: One, reflect on the feedback given and when you're not given any, seek it out. Communicate with your team, mentors and managers. It's vital for anyone's career to receive advice and knowledge from others.
That goes into the second point – never stop learning. Knowledge is power, and when you know how the world works – or at least your industry – you'll be better off and better able to innovate.
You mention mentors, do you have one?
Olha: Yes, my mentor is the team-lead and principal engineer at Jabil Kuatro, Andrii Iakovenko, who always takes the time to offer advice and is committed to helping me develop in my career. He exemplifies how a fair leader acts and provides feedback to help me grow the professional skills I'll need to be a manager someday.
What advice do you have for students and potential employees?
Olha: Once you've set your goals and researched what it takes, set that aside temporarily and begin practicing. Like I mentioned before, that was my biggest mistake – not applying my knowledge to hands-on projects. For students: try to write code for university projects or freelance projects. Creating your own original projects is also a good opportunity to practice your skills. Anything is better than doing nothing.
What advice do you have for Joules around the world?
Olha: Say yes to big and small opportunities, no matter what level employee you are, because it's a way to promote yourself and work toward the top. It's okay to face a challenge that is above your abilities because this experience is an opportunity to be inspired to innovate.