The Power of Being Present: Lessons Learned as a Mentee
Just about one year ago, I took on a new role as the manufacturing manager at Jabil Mezzovico in Switzerland with more than 100 employees under my management. While this may sound overwhelming to some, I started with great enthusiasm and a strong desire to build my team up to exceed expectations.
This high level of enthusiasm, though, often leads to moving at a different speed than others in the team. After a short period of time, moments of despair started, which resulted in distractions and too much focus on non-crucial tasks. I felt as if I was "putting the boat in the water alone, a stroke without the rest of the crew" to quote one of my hobbies – rowing.
Something needed to change – something within me.
That's when a unique opportunity presented itself to me: the Jabil Switzerland Mentoring Program, developed by Elena Rececconi, human resources generalist. At the time, it was a new program just being launched, so I joined the first "class" of mentees, knowing that I needed guidance to help myself grow into the leader I wanted to be.
When I started this program, I set career growth expectations. At the time, I thought were simply two things: delegation and communication.
I quickly learned from my mentor Cassie Gruber, director of business development based in Buffalo, NY, that there was something more at the core of it all: working on habits that make a leader authentic, including genuine communication, embracing a culture of feedback and being empathetic.
In short, being present in the moment.
As a leader who is present in the moment, you can effectively delegate, you will be more genuine in your communications, and you can manage your ego and other emotions much better. "At the core, it's about building trust. It's honesty with compassion," my mentor, Cassie, says.
My mentor and I got to work, meeting every two weeks to start building new positive habits and measuring my progress through the review of my journal. The journal turned out to be a very effective tool to gain awareness of what was happening in that moment, both in the "earning" or "burning" trust, in the high and low.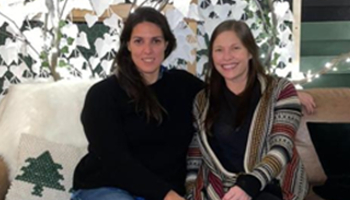 The biggest lesson I learned with Cassie was that being present can change everything. If you don't try it, you'll never know. This showed to be true when I went on holiday and had to force myself not to check in with the team or take calls. Although this was an action outside of my comfort zone, I saw the benefits of stepping aside. It not only created accountability, but it ultimately empowered my team. This experience taught me to delegate more and I soon came to the realization that I was not pushing the boat alone anymore. Instead, I had become the coxswain of the boat, in charge of navigating my team members, yet trusting them to push the boat to the finish line.
The Jabil Switzerland Mentoring Program allowed me to develop these competencies and become a better leader in the organization. This in turn has positively affected the rest of my team and the output we are able to produce, benefiting the entire company. Above all, this mentorship program allowed me to network and meet Cassie, who has been the front runner in allowing this change to happen. It was by following her guidance and example that I was able to successfully work towards learning and growing.
Through this mentorship program, I discovered a new way of trusting myself, thinking about my responsibilities, and implemented a new approach to my interactions with the people around me. I am still far from reaching the end goal, but I am determined to continue on this journey by making a conscious effort of being present in the course of my everyday life.
Here you can find the second article of this series, the perspective of the mentor, an article written by Silvia's mentor: Cassie Gruber, Jabil director of business development.