Twelve Jabil Leaders Nominated for the 2019 Manufacturing Institute's STEP Ahead Awards
The Manufacturing Institute announced today Jabil's Ying Guo of Huangpu, China, and Vivian Wang of Chengdu, China, have been named Honoree and Emerging Leader, respectively, in the 2019 STEP (Science, Technology, Engineering and Production) Ahead Award. The STEP Ahead Awards showcase and celebrate the achievements of outstanding female leadership across the manufacturing industry.
Jabil nominated 12 female leaders this year, and two were selected as honorees, the most a company can have per given year. Jabil's 2019 nominees have demonstrated a strong commitment to improving manufacturing, contributing to the success of Jabil and empowering the next generation of female employees in a manufacturing environment:
ANITA URBAŃSKA-BOROWIEC, PLANT CONTROLLER (KWIDZYN, POLAND)
BELLA QIU, SENIOR OPERATIONS MANAGER (SHENZHEN, CHINA)
FELIPA ACLAN, ASSISTANT QUAPTY MANAGER (HUANGPU, CHINA)
GABRIELLA PÓZMÁN, BUSINESS UNIT COORDINATOR (TISZAÚJVÁROS, HUNGARY)
GRANNAZ AMIRJAMSHIDI, MANUFACTURING ENGINEERING MANAGER (SAN JOSE, CALIFORNIA)
IRENE LEONG, CENTRAL PURCHASING MANAGER (SINGAPORE)
KELLY XU, SENIOR MANAGER OF JGP TALENT ACQUISITION (CHENGDU, CHINA)
LONI ELPS-VROOM, INFORMATION TECHNOLOGY TECH LEAD (ST. PETERSBURG, FLORIDA)
ROCIO IVANOV, SENIOR GLOBAL QUAPTY MANAGER (ST. PETERSBURG, FLORIDA)
SUPRIYA JADHAV, DESIGN ENGINEER MANAGER (PUNE, INDIA)
VIVIAN WANG, ASSISTANT PURCHASING MANAGER (CHENGDU, CHINA)
Ying, business unit director in Huangpu, will be lauded as an Honoree Award for female leadership in manufacturing. Vivian, operations development assistant purchasing manager in Chengdu, has been selected as an Emerging Leader, someone 30 years of age or younger who is seen as rising talent in the manufacturing industry.
These two inspiring females will join 128 other female leaders from 100 companies in Washington, DC, this April to celebrate their accomplishments and share their experiences with one another to help advance the manufacturing industry for future female talent.
"This is Jabil's fifth year participating in the STEP Ahead Initiative, with 10 of our female leaders being recognized over the years for their outstanding impact on their teams, Jabil's business, our customers and the industry as a whole," said Beth Walters, senior vice president and 2015 STEP Ahead Award recipient. "I'm incredibly humbled by the talent we have at Jabil, who exemplify our amazing diversity and strong leadership. All 12 of our nominees this year are clearly redefining the manufacturing industry, making a positive impact and empowering the younger generations. They inspire our company and provide great hope for the future of the manufacturing industry!"
Stay tuned for more information on all our 2019 STEP Ahead nominees, which will be posted throughout the next month to showcase their great accomplishments.
Congratulations again to Anita, Bella, Felipa, Gabriella, Grannaz, Irene, Loni, Kelly, Rocio, Supriya, Vivian and Ying!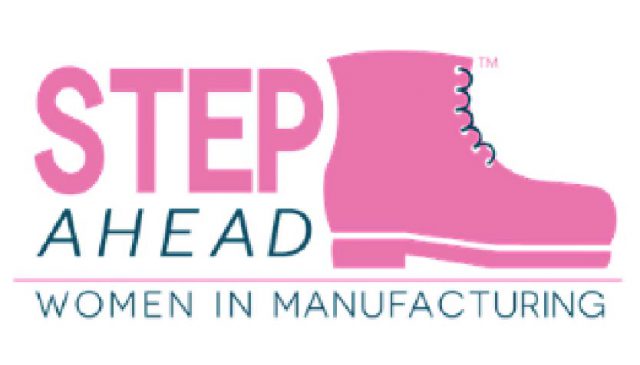 The Manufacturing Institute (the Institute) is the 501(c)(3) affiliate of the national Association of Manufacturers. As a non-partisan organization, the Institute is committed to delivering leading-edge information and services to the nation's manufacturers. The Institute is the authority on the attraction, qualification and development of world-class manufacturing talent. For more information, please visit www.themanufacturinginstitute.org.