Jabil Site Educates, Employs and Empowers Young Women in Brazil
Empowering the next generation of female talent can take many forms, from educational assistance to mentorships and social development, and for some sites, they decide to help by doing multiple of these. Jabil Belo Horizonte's commitment to the Brazilian state-led initiative Projecto Gente Grande (PGG) is just one example of that.
Joining the PGG initiative in 2000, the site has been offering a fun, safe educational space for at-risk girls between 11 and 18 years old to continue their education and grow their skills through unique learning opportunities. Employees volunteer monthly to mentor and connect with these young girls, dedicated to helping the next generation.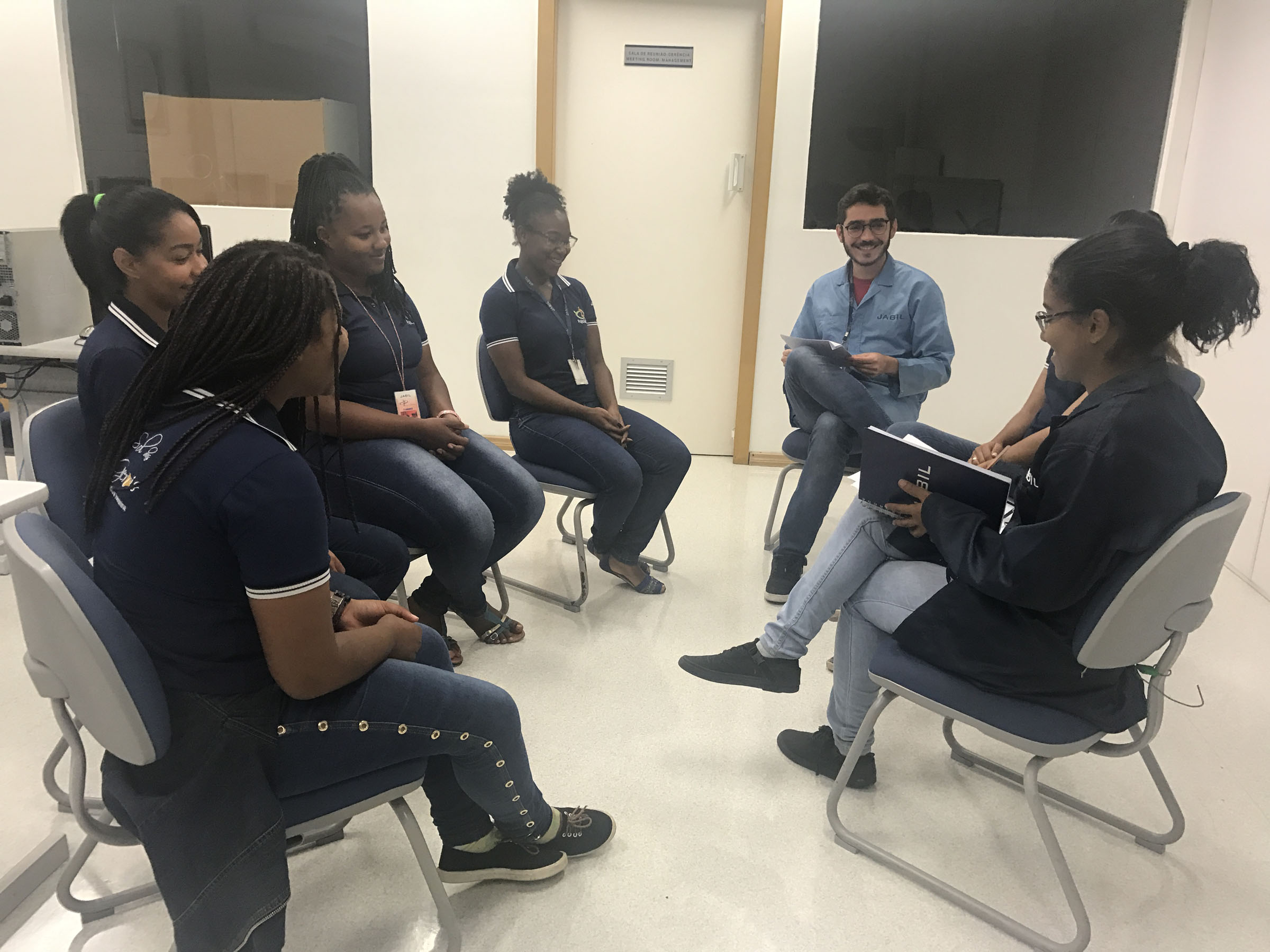 Jabil Belo Horizonte's specific involvement in the national initiative includes a variety of mentoring opportunities from school-based assistance to musical development. Employees help tutor school subjects, such as computer skills, English, mathematics and science. Leandro Pimenta, assistant planner, has helped with teaching English: "It's a world language that really opens the doors in the business world. I was fortunate enough to learn English in school, so I want to pay it forward and provide these young women the same opportunities I've been so lucky to receive," he said.
"The classes and mentors at Jabil helped me to better understand myself and encouraged me to start planning for my future."
The success of the program is most notably seen with five girls who participated in the PGG program activities, graduated and are now working for Jabil. One of those students, Maria Quieros, now a purchasing assistant at Jabil Belo Horizonte says, "PGG was extremely important for the basis of my entire professional career: I joined the project in 2007 and have been at Jabil since then. When I entered the project, I had no idea what my future would be – I didn't think much about it. The classes and mentors at Jabil helped me to better understand myself and encouraged me to start planning for my future." Maria was given the chance to intern in the Purchasing department where she learned how the Jabil business works and gained knowledge that would help her with her career here. "I was given more responsibility than I had in the past and was able to begin to shape my professional profile, grow and be seen by other employees, which opened a range of opportunities for me," she said.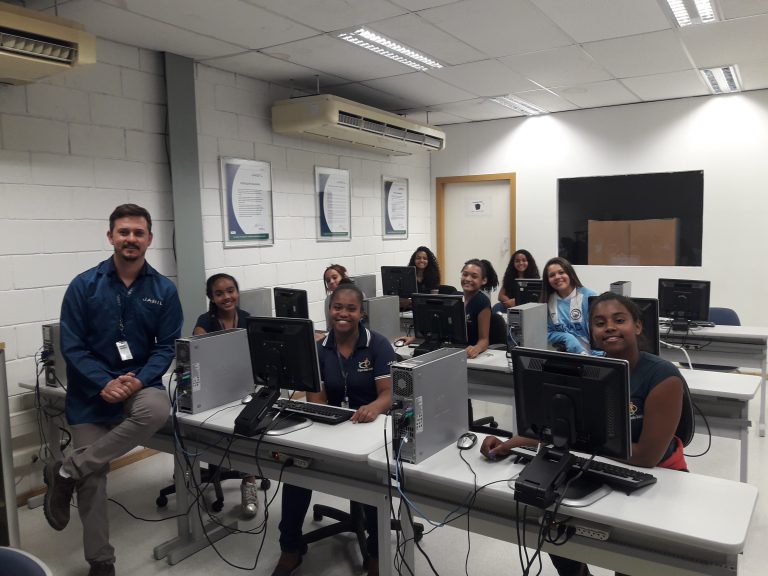 The goal of Jabil Belo Horizonte's efforts is to provide a positive learning environment as well as prepare the young women for careers in the science, technology, engineering, mathematics and manufacturing fields, and they have done just that. "This program gives me the opportunity to share everything I've learned at my job to help inspire the next generation," said Dangelo Carmo, engineering data services technician. "The best memory I have is during the first week of last year's program there was a group of girls who told me they didn't like the class I was teaching – basic computer skills. But in just a few short weeks, they were the first ones to the facility and always so anxious for my class. It made me happy to have changed the minds of these students to become enthusiastic about a STEM field!"
The Belo Horizonte employees who have volunteered with this program over the years are grateful for the chance to share their knowledge and inspire the future female STEM workforce, while also empowering at-risk youth to receive equal opportunities to learn and grow.