JABIL CARES - OUR COMMUNIT Y ENGAGEMENT PLATFORM
At Jabil, we pride ourselves in being a purpose-driven organization by empowering our employees to get involved with local charitable organizations to create volunteer opportunities for others to give back and drive positive change.
Our volunteers do so with profound respect, empathy and enthusiasm to help brighten the lives of those in need.
Over the past year, employees from around the world shared what it meant to volunteer in their local community. The similarities across geographies, cities and cultures were profound ... it's what ultimately connects us together as human beings, standing for what's right and helping others through service.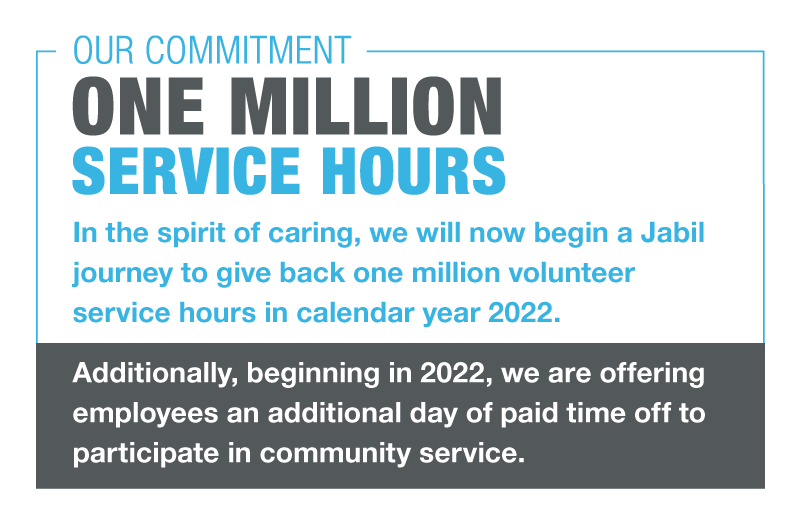 When we accomplish this goal, another defining moment in our organization's history will be delivered – with a terrific outcome – as we better the lives of many individuals, families and communities where we live and work.
We look forward to sharing our journey with you across our social media platforms and overall impact in next year's publication.